Today I'm happy to welcome Angela Denker to the Bench. Trained as a journalist and ordained as a Lutheran pastor, Angela is the author of Red State Christians: Understanding the Voters Who Elected Donald Trump. She was kind enough to answer a few of my questions about that book.
At various points in the book, you allude to your dual role as a journalist and Lutheran pastor. How did those two callings stimulate your interest in "Red State Christians," and perhaps shape your approach to writing about those Americans?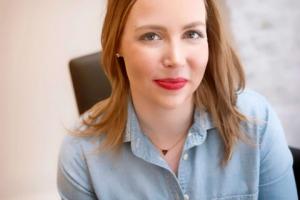 As a journalist — and former sportswriter — I've learned to listen and ask good questions. Unfortunately, listening with empathy seems to be a dying art when it comes to much of today's journalism, but that's something I've always done when I interview people. With everyone I met in the process of writing Red State Christians, I sought to find empathy and commonality — leading to interviews that were grounded in honesty and openness. I was always polite and respectful, understanding that each person I met could teach me something, even as I might later question their beliefs or methods.
As a pastor, my goal in writing Red State Christians was always to return the focus to the Jesus who called me into ministry, the Jesus I read about in the Bible — a champion of the weak and disenfranchised, a reminder of God's great love for humankind and God's desire that we would never dehumanize one another or forget the image of God in one another. My pastoral insight and heart are what make Red State Christians different among a number of books about Christians and the 2016 election. When I asked people about their faith commitments, I did so as a fellow believer and someone who believes intently that that Christianity is relevant to politics. From my work as a pastor, I brought to this book a deep knowledge of the Bible, an ability to sit with people in unfamiliar and difficult situations — and also I brought sophisticated theological understanding with which I could evaluate sermons and churches who had moved away from the Christian Gospel in order to embrace power, money and Christian nationalism.
One of the strengths of the book is its nuance: you traveled across the country to tell a diverse set of stories, many of which defy conventional wisdoms about religion and politics. Could you tell us about a couple of people you met who challenged your preconceptions about Red State Christians?
Thanks. Nuance doesn't always sell books, but it's more honest. One person who stands out is Ariel Martinez, a Mexican-American Southern Baptist Pastor in El Paso. During my time in El Paso, I came to understand that while most Americans have strong opinions about what's happening on the U.S./Mexican border, the people living and working on the border often don't have time for theoretical arguments. Instead, they have to find ways to live together. In Pastor Ariel's church, he ministers and works with Dreamers, undocumented immigrants, military members, and Border Patrol officers. As a Mexican-American and son and brother of military veterans, he understands the complexity of many issues that are oversimplified by both political parties. Pastor Ariel was determined to be honest about the fact that Jesus was once a refugee – but Jesus and his family also registered with the government. I will never forget what Pastor Ariel told me that Americans need to remember about issues of immigration: "They're people," he said. "The asylum seekers coming across are people."
The other people who I want to mention are a couple whom I met in central Pennsylvania, at the northern tip of Appalachia. Their names are Steve and Evie Bacza, and in some ways they represent much of what we've read about people living in poverty in Appalachia and the Rust Belt. Steve has worked in a quarry for many years and now has to take pain pills to get up in the morning and go to bed at night. He worries about having enough work to get by and says it hasn't been the same since the local owner's son outsourced operations to New Jersey. Evie drives a school bus, where she picks up many students who are being raised by their grandparents due to parents struggling with drug addiction. Yet Steve and Evie are so much more than the stereotypes about them. In person, they're warm and funny. Steve showed me pictures of himself dressing up as Santa Claus for the local kids. They both love to dance. They're capable of nuance and speak of their love for local people who have come out as gay. As with many Red State Christians I met, they held some opinions that sounded racist or intolerant. I found that most of those opinions were related to conservative news stories and memes shared on social media. The toxicity did not seem to be rooted locally.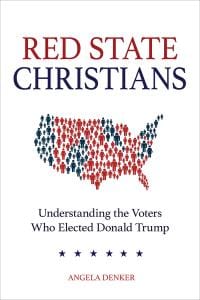 Understandably, your focus in the book is on white evangelical Christians, who've long made up the strongest religious bloc for Trump. But you also talked to Catholics, Arab-American and Hispanic Christians, and some of your fellow mainline Protestants. What differences did you see among various religious groups' support of Trump? 
Among Christian support for Trump, the most problematic trends I found were rooted in white evangelical Christians who embraced Christian Nationalism. This troubled me because it had poisoned the root of Evangelical theology. As one Southern Baptist Pastor told me, if you take away love for America and patriotism from these peoples' faith, they have nothing left. For these Christians, their faith was so tied to a strong America that Jesus almost became superfluous.
What's important to note is that even though Catholics predominately supported Trump due to anti-abortion ideals, and Arab-Americans supported Trump due to his promises to crush ISIS, and Hispanics due to a combination of social issues and economic issues, and mainline Protestants primarily due to his promises about manufacturing and agriculture — Christian Nationalism has seeped into all of these parts of Trump's Christian supporters since the election. You find some elements of Christian Nationalism in almost all Christians who supported Trump — the question is to what extent churches have played into that trend or resisted it to focus on the Gospel.
If you step back from all the different congregations and individuals you encountered to look at Red State Christians as a whole… Are there some common patterns that you saw in Christian support for Donald Trump?
I think I anticipated this question in my answer to the previous one – that Christian Nationalism did seep into almost every group and individual, but certainly was strongest among white Evangelicals, primarily in the South. Also, Christian Trump voters almost universally felt he spoke their language and somehow understood them in a way few candidates have: by doing things as seemingly silly as eating a taco bowl on Cinco de Mayo, buying fast food for pro sports teams, or misspelling words on Twitter.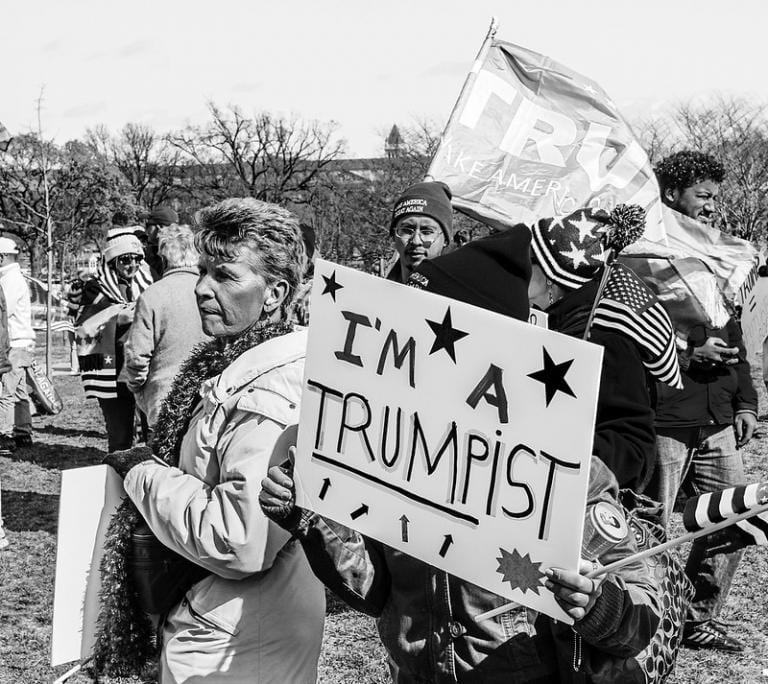 Has their response to the president changed since 2016?
I do think that two things have happened since 2016. Many of the people I spoke to voted for Trump to some extent due to their hatred of Hillary. They voted more against Hillary than for Trump. I think 2020 will have fewer of those voters, simply because Hillary Clinton was a uniquely divisive and detested candidate in much of America. That means two things:
1. I think Trump's die-hard base has expanded since 2016. Some of those "anyone but Hillary" voters have come to see Trump as a personal champion. They support him more than they vote for their chosen issues.
2. While Trump's die-hard base of personal support has grown, I think his overall share of voters has gone down. Many of those people who voted for "anyone but Hillary" have been frustrated by Trump's tweeting and ricocheting from issue to issue. They're frustrated by his inconsistency and his penchant for keeping everyone off balance. They'd be likely to vote for a candidate who might offer a respite from the chaos.
Angela's book is now available in hardcover and Kindle. You can read more from Angela at her blog and follow her on Twitter.