This morning I'd like to do something different with my weekly turn in the Anxious Bench rotation. Instead of writing a full post, I want to invite readers to answer a couple of questions. I'll give the questions just below to get you thinking, offer some context for why I'm asking them, then repeat the questions for you to answer in the comments section. Thanks in advance for your participation in this exercise — it will help me gear up for a new project!
But more on that in a second. First, the questions:
1. What does it mean to you to follow Jesus? (Maybe share one belief you hold strongly, and one of which you're less certain.)
2. Which Christian tradition most strongly affects your response to that first question, and how has it shaped your view?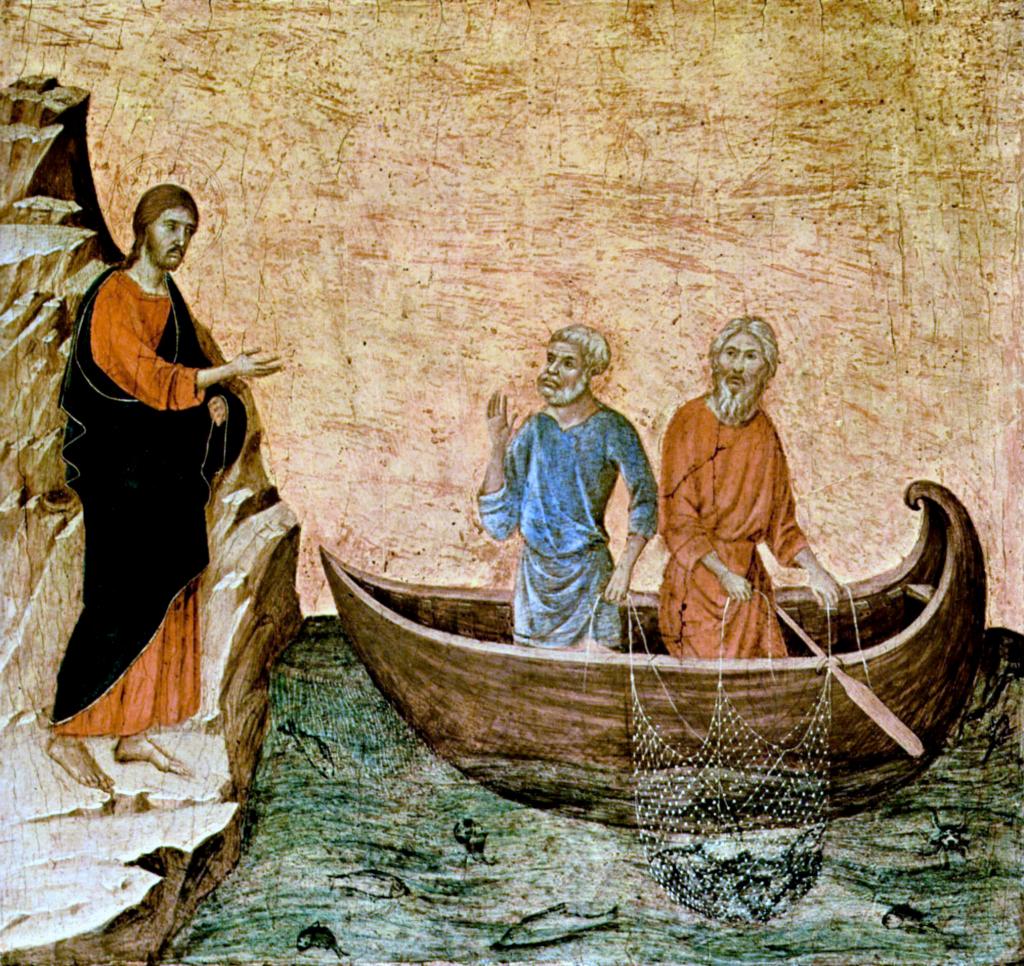 "Following Jesus" is the theme of the latest in a series of e-conversations hosted by Harold Heie, a long-serving Christian college professor and administrator who has previously guided online discussions of topics as contentious as Donald Trump and human sexuality. Starting this August, Harold's website will host a yearlong series of essays and responses written by scholars associated with twelve different Christian traditions. In rough chronological order, each month will focus on a different tradition, with the other authors ("conversation partners") sharing reflections on the lead essay for that tradition. Anyone reading the essays who follows the conversation rules (see below) can comment on the original essay or its responses.
The series starts on August 1st with David Ford, church history professor at St. Tikhon's Orthodox Seminary, and will finish this time next year, with Drew University professor Terry Todd writing about Pentecostalism. My turn will come next March, when I submit an essay on how Pietists have sought to follow Jesus. (Click here for an overview that includes the full roster and schedule.)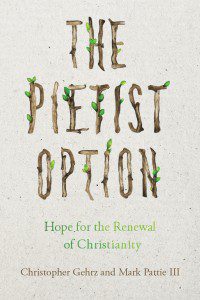 I have to admit to feeling a bit out of my league here. While I've written or edited three books on Pietism, I'm not really a church historian. I'm certainly no theologian. So it's going to feel like a let-down to spend the winter reading people as notable as Randall Balmer, Wes Granberg-Michaelson, and David Gushee writing about traditions as well-established as, respectively, Anglicans, Reformed Protestants, and Baptists to me noodling on Pietism… which is about as amorphous a religious tradition as anyone can imagine.
Still, I'm honored and grateful to be invited to join such a distinguished company for such an important conversation. I can't think of a more foundational question for Christians than what it means to follow Jesus, and I'm glad that the conversation assumes a truth that American Christians often struggle to recognize: the role of tradition in shaping how we ask and answer questions of religious belief and practice.
(If you want to think a bit more about this phenomenon… Tal has written about the meaning of religious tradition, and edited a book on what it looked like in the early modern world.)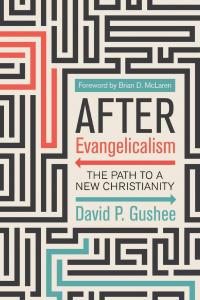 Because there's no month dedicated to the "evangelical tradition" — the subject of an earlier conversation and book — I do think it's wise to include Pietism, which I've argued before is both a historical source of evangelicalism and a contemporary source for its renewal. And the same is true for many of the traditions participating in this conversation. So perhaps this conversation can help Christians recover the distinctiveness of Pietism, Wesleyanism, Pentecostalism, and other traditions that have been obscured by evangelicalism, which Gushee argues was "an invented religious identity" that only later became "a community that people eventually came to talk, write, poll, and politick about as if it has always been a real thing in the United States and the world." In the process, he observes, "People who had once described themselves as Lutherans or Pentecostals or Baptists or Calvinists or born-again gradually also, or instead, claimed an identity as 'evangelical.'"
(For that matter… Not only as a Pietist but as one of the 30% or so people attending ELCA churches who identify as evangelical, I'm especially looking forward to reading Mark Ellingsen's essay on the Lutheran tradition.)
Of course, all of these traditions are contested as well. Looking at Harold's instructions, I'm not sure I can decide "the primary view" of Pietists on anything. Even the seemingly straightforward question guiding our conversation has yielded a wide variety of responses, within and among the various Christian traditions.
"How have Christians responded to this multiplicity?", Harold asks in his prospectus.
Some have viewed this multiplicity to be tragic – a denominational splintering of the singular vision for the visible Church inaugurated by Jesus.

Others have viewed this "manyness" to be a gift; believing that each Christian tradition can contribute to a full-orbed understanding of what it means to "follow Jesus."

This project creates a venue for Christians who embrace these two differing views to present the reasons for their views, seeking to uncover some common ground as to what it means to "follow Jesus." This quest will require "respectful conversations" about disagreements, which is a rare thing these days.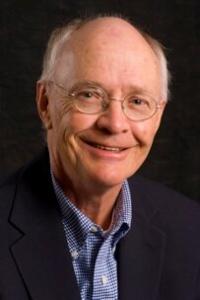 So whether you answer my two questions on this post (repeated below) or if you want to comment on any of the essays at Harold's site, I'll ask you to bear in mind his principles for respectful conversation:
I will try to listen well, providing each person with a welcoming space to express her beliefs about the questions that are posed.

I will seek to empathetically understand the reasons another person has for her beliefs about the questions that are posed.

I will express my beliefs about the questions that are posed and my reasons for holding those beliefs with clarity and conviction, but with a non-coercive style that invites conversation with a person who disagrees with me.

In my conversation with a person who disagrees with me in response to the questions that are posed, I will explore whether we can find some common ground by critically examining my own beliefs in light of her contrary beliefs and the reasons she has for her beliefs.

Guided by the underlying values of humility, courage, patience, and love, when we cannot find common ground, I will always engage the person who disagrees with me in a way that demonstrates respect and concern for her well-being and does not foreclose the possibility of future conversations.
With all that said, let me repeat my two questions and invite comments below. Thanks again!
1. What does it mean to you to "follow Jesus"? (Maybe share one belief you hold strongly, and one of which you're less certain.)
2. Which Christian tradition most strongly affects your response to that first question, and how has it shaped your view?