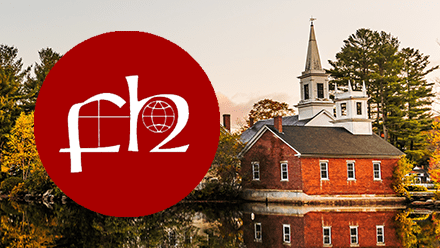 The Conference on Faith and History (CFH) has its annual board meeting this Friday, on the heels of annual meetings for both the American Historical Association (AHA) and the American Society of Church History (ASCH). CFH is an affiliate member of the AHA and the organization has traditionally hosted a breakfast for its members at AHA, along with hosting a panel. If you happened to be in Philadelphia last week, I hope you ran into my Anxious Bench colleague, Lisa Diller, who is the current CFH President.
Sadly, I did not get to attend these meetings. Rather, I found myself scrambling to ready three syllabi for the coming week, while nursing a cold. Nonetheless, the fomo (feeling of missing out) at these conferences stirred me  to encourage you to get connected with CFH.
The fellowship and interactions I've had with fellow guild members at conferences and through periodic e-meetings has been life-giving for teaching and researching. If you're looking for a new space to learn or mature, you might find CFH to be a great space for that learning and maturation.
And if you don't happen to be a "professional" historian but are someone who has serious interest in the study of history, CFH provides all sorts of resources to you as well. If you are of that latter sort, you should get connected to CFH and be supportive of its work. You will want to make use of the many resources made available to you below, and you may wish to send CFH a gift, so the organization can keep doing solid work for the public and for the guild.
What is the Conference on Faith and History?
I thought it best to just pull the CFH's values and purposes directly from its website. So here they are, directly from the welcome page:
The Conference on Faith & History is a community of scholars exploring the relationship between Christian faith and history. We welcome members from a variety of Christian traditions around the world. We seek to learn from scholars outside the Christian tradition. Our primary goal is to encourage excellence in the theory and practice of history from the perspective of historic Christianity.
The purposes of the Conference on Faith and History are the following:
To encourage scholars to explore the relationship between Christian faith and historical studies.
To provide a forum for discussion of philosophies, methods, and traditions of history and to foster research in the general area of faith and history.
To encourage and advance teaching and research informed by Christian faith commitments.
To bring before the larger historical community the concerns and perspectives of Christian historians.
To sponsor international, national, and regional meetings.
To publish Fides et Historia.
To provide a context for mentoring and networking among historians from various Christian traditions.
CFH Membership
CFH has long supported faculty, librarians, and archivists at small Christian colleges and universities within the CCCU. Secondary educators, alt-academics, and those who work for publishing houses or Christian non-for-profits have also benefited from a connection with CFH. Christian historians, who work in state colleges or universities, have long benefitted from fellowship with other CFH members. CFH has individual membership and institutional memberships. Learn more about membership here.
No doubt some of you readers are already members and this is that one final nudge you needed to renew your membership.
CFH Resources
CFH produces a newsletter updating its members on recent events, career opportunities, and recent publications from its membership, which you may subscribe to here. To get a feel for the content of the newsletter, you may view a digital copy of the most recent one from December here.
The CFH podcast hosts panel discussions and book talks throughout the year. Some of the highlights from this last year include the plenary sessions of the CFH Biennial Meeting: Kristin Du Mez, Jemar Tisby, and John Fea. This past summer the podcast hosted a series of book talks: Catherine Karté, Religion and the American Revolution; Robert Chao Romero, Brown Church; Andrew Michael Jones, The Revival of Evangelicalism. My favorite panel from this past year was in October on the topic of Witch-hunts and Magic with panelists: Elaine Breslaw, Lisa Diller, Philip Jenkins, and Aaron Larsen.
Fides et Historia, the academic journal of CFH since 1968, is in its 54th volume and publishes original scholarship from its members, book reviews, and hosts conversation on Christian pedagogy. Fide et Historia, volume 54, No. 1 (view table of contents here) includes the plenary addresses from the recent Biennial Conference, along with last year's AHA panel with Eugene McCarraher on his book, The Enchantments of Mammon: How Capitalism Became the Religion of Modernity. If you would like to propose an article to Fides's editor, Elesha Coffman, you may do so here. If you would like to request to review a book, you may contact David Komline, the review editor, here.
For those of you looking for a devotional reader for the new year, you might be interested in The CFH Devotional, edited by Christopher Gehrz and Beth Allison Barr. This devotional is a collection of biblically and historically guided reflections from historians of the CFH.