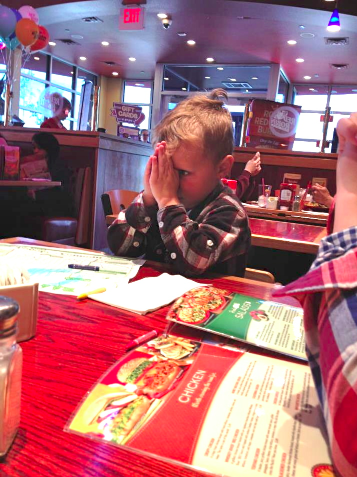 If you ever see me out for dinner with Tripp, you might see a scene like this one.  He loves to pray — especially before meals and before bed!  And his prayers are more than the "thanks for the food" kind. He prays for all of our family and all of his friends from day care by name.
Soooo cute.
Plus, he makes everyone close their eyes, too!
More photos, photos, photos!