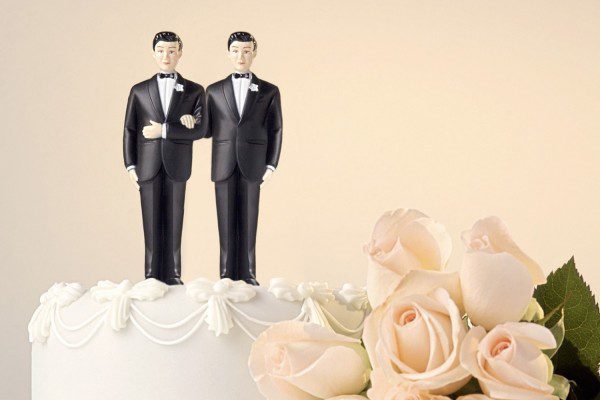 There are some things that baker Jack Phillips just won't do. For example, he won't make Halloween cakes or erotic cakes.
That is, until the government got involved.
Jack has always been able to decide whether to take an order or not. But when he refused to do wedding cakes for same-sex couples because same-sex marriage goes against his deeply held beliefs, everything changed.
Of course, someone sued, and — guess what? — the state says he's violated a law.
He owns his own bakery. Doesn't he have the right to take what jobs he wants, and set limits on the kinds of cakes he makes, the events he participates in?
I wouldn't want a gay cake baker to have to be forced to bake cakes for straight couples, would you? It's the same concept — government shouldn't step in on issues like this and MAKE/FORCE a business owner to do something against their beliefs.
Phillips does a good job making his case in this video, humbly but without apologizing for his stance.
Read more on the Patheos Faith and Family Channel, fan me on Facebook and follow this blog on Twitter!