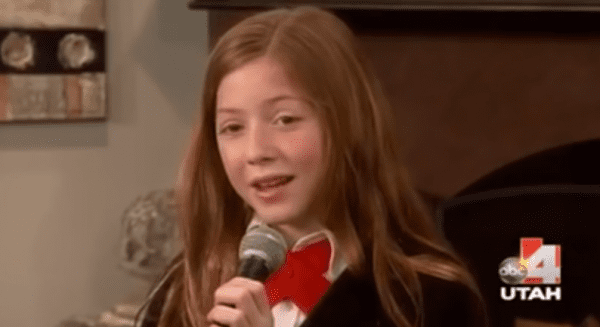 For all the children around the world who are hurting – this song is our prayer for them!
Lexi Walker has an amazing voice for one so young – and she uses it to sing some very meaningful songs! I've posted before about her performance of "I Know that My Redeemer Lives," and this one is very moving too. This was recorded when she was just 12 years old!
The words immediately made me think of what's going on in Nepal, and the children who are suffering from all the turmoil in the Middle East. Children always get the worst of a disaster or war.
The song itself has a great story behind it. It was written by a composer visiting Yugoslavia in the 1970s, after he saw war and poverty that even children had to deal with. He wasn't even going to publish it, but the response he got at the first performance was amazing. And no wonder.
Give a listen here:
Read more on the Patheos Faith and Family Channel, fan me on Facebook, follow me on Instagram and follow this blog on Twitter!