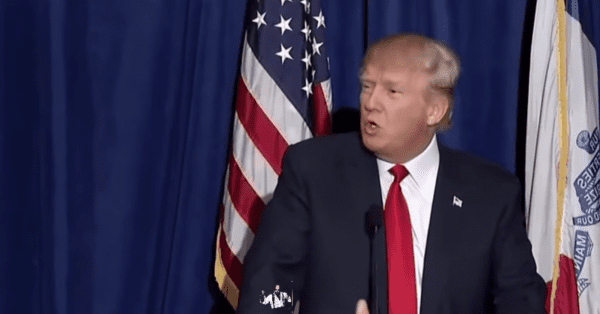 A Univision reporter no doubt trying to make a name for himself decided to interrupt a Trump Press conference, to lecture the GOP frontrunner on immigration.
Donald was having none of it, and I'm glad!
Though certainly people will say that Trump's "go back to Univision" comment was some sort of slur — after all, it came from the lips of a Republican!! — I am glad to see a candidate not putting up with reporters' arrogance.
Here's the clip from the conference:
Read more on the Patheos Faith and Family Channel, fan me on Facebook, follow me on Instagram and follow this blog on Twitter!