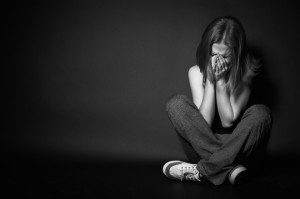 As the 8th video from the investigative journalists at the Center for Medical Progress released today, women are starting to step forward to tell about their own shocking treatment at Planned Parenthood.
I just read an interview at Life Site News from a woman who had an abortion at Planned Parenthood and the way she was treated is truly disgusting! Nancy Tanner tells her story:
I said I didn't want to sign it (the fetal tissue donation consent form) and they said I had to or I couldn't have the abortion. I didn't want my baby to be used for scientific research and I was told, "Don't worry, it's not a baby." I told her I had two daughters already and I knew what a baby was. She said, "We don't think its a baby."

I had changed my mind. I was looking for a way out of going through with the abortion, so I thought about just not signing the (fetal tissue donation) consent form. But the Planned Parenthood Staffer told me "what you think of as a "baby" will be used for something good." So I signed the form. I was on the table, but wanted to leave and I was pushed back down. They said it was too late to change my mind.

The cramping was horrible… After the machine was finally turned off, the doctor took the jar and right in front of me, he dumped the contents onto a tray and started looking for the pieces… "I can't find all the parts. How pregnant were you?" He yelled at me! "If you get an infection it's not my fault." Then he turned the machine back on and vacuumed some more. That was worse than the first time.

When I left, I stopped at the desk and asked for my tissue donation consent form back because I wanted to rip it up. They told me, "It's too late, we don't have it anymore."
How evil can they be?  I have said it before and I will say it again, Planned Parenthood and their allies are NOT pro-women.  They destroy women's lives and kill their babies!  They must be stopped!
It truly blows my mind how anyone who watches these videos or hears from women like Nancy can still say that we should be giving over $500 million in federal tax dollars to this evil organization.
Join me in standing for life today and demanding that Planned Parenthood be defunded once and for all.
Read more on the Patheos Faith and Family Channel, fan me on Facebook, follow me on Instagram and follow this blog on Twitter!