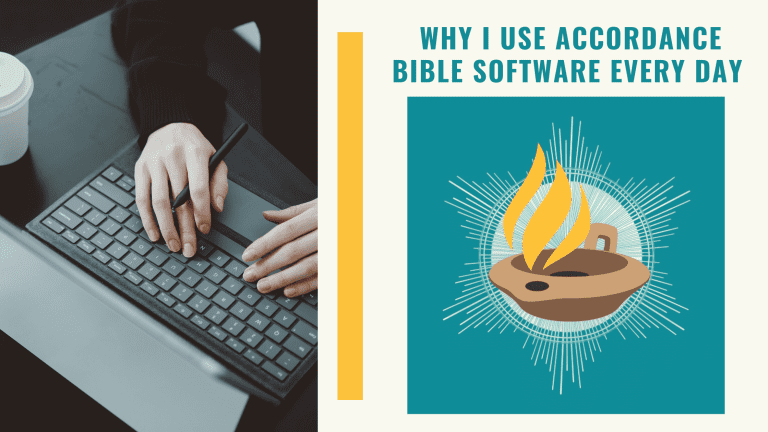 This is part 2 of an ongoing series 0n Accordance. This time we will be talking about Greek Lexicons.
part 1: Translation Comparison
---
Consulting Greek Lexicons Instantly!
As I have mentioned before, Accordance is great for efficient, all-in-one study of the Bible. Their speciality is rigorous study of the primary texts with helps. Some of those helps are Greek lexicons and theological dictionaries. With one or two clicks, you can instantly pull up the keyword you are studying in multiple lexicons which saves tons of time. I use this feature every single day (for real).
Why lexicons? Some Greek terms have multiple meanings, some words have meanings that are hard to convey in English. Lexicons give you more detailed information to keep you informed.
Why use multiple lexicons? Believe it or not, lexicons (word dictionaries) are not "objective." Each lexicon has its own approach so consulting several gives you a broader perspective.
BDAG is the industry standard.
Louw-Nida is also good, I tend to use this m0re than BDAG for its succinct entries and "semantic domain" approach.
NIDNTTE is a dictionary of words, like academic word studies.
LSJ is the traditional resource for broader use of Greek words in Antiquity
All of these are available in Accordance, sometimes at a good discount from the print version.
---
There are (2) resources that Accordance does not have that I wish they offered
BRILLDag is a newer resource that covers well a broader range of word usage in Antiquity including but also beyond the Greek Bible
VGNT (aka Moulton & Milligan, aka M-M): is word studies based especially on insights from non-literary sources like personal letters and inscriptions
---
Here is a quick walkthrough of how to use Lexicons in Accordance