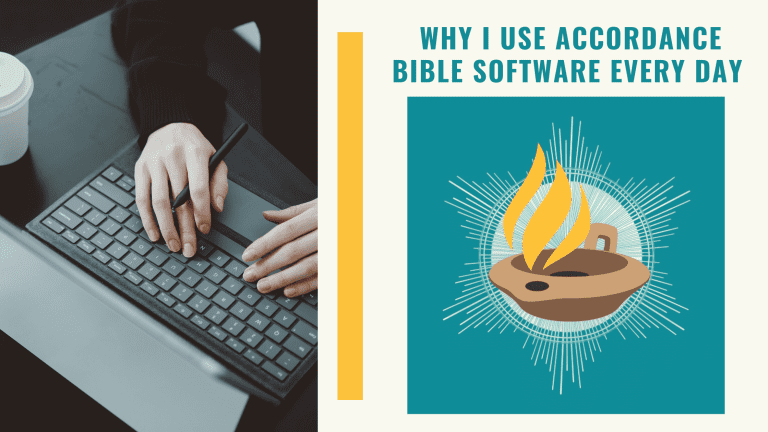 ---
This is part 6 of an ongoing series 0n Accordance. This time we will be talking about which packages to buy.
part 1: Translation Comparison
---
Which Packages to Buy?
Ok, so you are interested in Accordance. You've heard from folks it is handy for Bible study, you've collected some nickels and dimes, and you are ready to dive in. But what packages to get? Accordance offers many collections that are geared towards different sorts of usage. For my part, I am primarily interested in original language study of the Old and New Testaments. If you want a set up like mine, here are my recommendations, scaled from "budget" to "luxury" so you can start cheaper and then build as you bank some birthday and Christmas money.
This is my suggestion: start with the Greek and Hebrew Discoverer collection. This includes essential Greek and Hebrew texts of the Bible (MT, GNT, LXX; also Apostolic Fathers). In terms of lexicons, you get cheaper ones like Thayer's, Louw-Nida, and BDB. As far as English translations are concerned, this collection provides ESV, NET, NRSV, and NETS (Septuagint) and more.
If you got the Discoverer collection and you want to build on that, especially for pastors, I would recommend the English Bible add-on which adds: NASB, NIV, RSV, NLT, CEB, the Message and more.
If you are doing research on the Greek text of the New Testament, it is practically a must to buy BDAG. It's expensive, and that is unfortunate. But we are all in the same boat, just gotta buy it.
When I do advanced word studies and parallel text analysis, I like to have those Greek and Hebrew texts in Accordance; these add ons will set you up.
Bottom Line
PASTORS: A good exegesis set-up will cost you about $668 (Discoverer + English Bible)
ACADEMICS: I recommend getting the whole shebang which will cost you $1126. Definitely a hefty number, BUT (1) the cost for the print versions would be way higher and (2) it is a one-time cost and most of these resources will serve you for your whole career.
But wait, I have Bibleworks!
Good news! Accordance has a "Crossover" package discount so you don't have to buy everything all over again. You will need to prove you have Bibleworks.
You can learn about what is included in the crossover package HERE