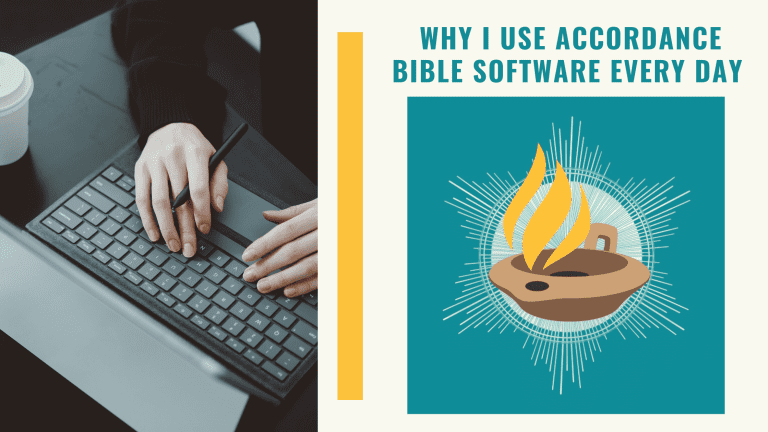 ---
This is part 3 of an ongoing series 0n Accordance. This time we will be talking about doing deeper word studies.
part 1: Translation Comparison
---
Going Deeper with Word Studies
One of the main uses of Accordance in my own research involves the ability to search for a Greek word (from the New Testament) in parallel and related texts like the Septuagint, Josephus, Philo, Epictetus, the OT Pseudepigrapha, the Greek texts of Qumran, and also reception-related material like the Apostolic Fathers, Apocryphal Gospels, and Greek Patristic writers.
Why not just use the lexicons? I don't trust them! I find that sometimes I disagree with the lexicons, sometimes they miss things. But also because I might spot some kind of connection between texts that is not obvious in a short lexical entry. Also, I often get the "feel" for a word by actually seeing it in use in texts. This is helpful when you have a word appear in the NT just once or twice, but is more common in other texts. Take, for example, the word mueō ("I am initiated into a secret"), which only appears in Phil 4:12 in the New Testament. One gets a better grasp of what this word means by looking at its usage in Philo, Epictetus, and the Pseudepigrapha. Accordance offers both the Greek and English translation of most of these parallel texts. You can pull them up with a quick click of a button (see video).
This sounds like a lot of work to study one word, right? Yes, but this is exactly what Accordance is for, to let the student dive deep into the details. If you want to do quick study, use a commentary.
Is this going to cost me $$$? The short answer—yes, if you want my set up. But later in this series I will give pointers on what to buy, and I will scale my recommendations, budget Accordance, complete Bible study Accordance, advanced Accordance.
What if I don't know Greek? For doing this kind of deeper word study, it would be challenging and perhaps even dangerous to try to glean insights from parallel texts without knowing Greek. It takes some training and know-how. But later in this series I will talk about how Accordance can serve students who don't know Greek and want to use some basic tools.
Watch a Short Tutorial Below
WORD USAGE FEATURE