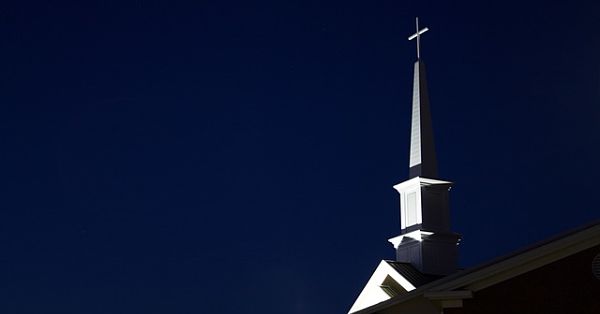 The Year of Our Lord 2016 has not been an easy one, including evangelical Christians. Many remarkable headlines have come and gone over the past 365 days. I thought I'd take time to highlight some big stories in the evangelical world, arranged in no particular order.
The Trinity Debate
One of the most intriguing and doctrinally important events was a debate about the nature of the Trinity, particularly on the eternal subordination of the Son to the Father, the eternal generation of the Son, and how all that may interact with the human relationship between the sexes. Our own Brandon Smith covered the controversy masterfully here, here, here, and here.
Living Post-Obergefell and Post-Orlando
Tensions between the LGBT and evangelical communities remain strained. The cultural and political repercussions of the Obergefell v. Hodges court decision continued to be felt. The horrendous massacre at the Pulse nightclub in Orlando highlighted the plight and fears of LGBT people in America, while a rash of novel bathroom policies continued to enforce social and cultural changes from centers of political power. Evangelicals had to batten down the institutional hatches with regard to hiring and employment standards for their ministries to reaffirm universal Christian sexual morals in the midst of many vocal challenges, all while trying to build relationships with their LGBT neighbors, re-investigate foundational truths about the household and family, and learn to get comfortable with being a moral minority that punches above its own weight. Indeed, religious liberty concerns became priority #1 in the presidential election.
A Bumpy Year for Race Relations
The struggles and difficulties of black Americans, many of whom are Christians, were cast in high relief with major stories of shootings (typically involving law enforcement), films like The Birth of a Nation, and the Black Lives Matter movement's activism. Evangelicals struggled to cross racial barriers this year, particularly after the presidential election. Our own Adrian Crawford had several excellent posts on the subject here, here, here, and here.
Presidential Election Spurs Identity Crisis
In one of the most controversial and heated presidential elections in decades, the evangelical blogosphere was not lacking for conflict. White evangelicals in particular debated the merits and failings of Donald Trump. While most evangelical leaders and academics opposed voting for him, others found myriad reasons to support him over Hillary Clinton. And some Protestant academics weren't so impressed with the activities and claims of their peers. Several of our in-house historians—our folks at The Anxious Bench as well as D. G. Hart at his Putting the Protest in Protestant—reflected on the meaning and fallout of the election here, here, here, here, and here.
Scandals
The religious world is no stranger to scandals, and evangelicals had their share. Perry Noble, Tullian Tchividjian, Darrin Patrick, and Gospel for Asia all had their day in the public eye. Moreover, the firing and fallout of Larycia Hawkins from Wheaton College created a media uproar. Evangelicals debated amongst themselves about the meaning of foundational terms such as "worship" and "God." While most Americans were offended by evangelicalism's rejection of universalism in salvation and commitment to doctrinal integrity, many evangelicals were scandalized that Hawkins was a faculty member at the "evangelical Ivy League" to begin with.
Women's Ministry
Speaking of scandal, noted personality Jen Hatmaker ruffled many evangelical feathers by her embrace of liberal sexual mores. Rank-and-file evangelicals were none too pleased. Many Christian writers—particularly women—used this brouhaha to highlight the embarrassing state of women's ministry in evangelical circles.
Notable Scholarship
It was a good year for evangelical scholarship. Larry Hurtado's Destroyer of the Gods turned quite a few heads (check out Ben Witherington's in-depth interviews, starting here). Of course, N. T. Wright's latest book on Paul garnered much attention. Scot McKnight covered some of the themes of this work here, here, and here. Meanwhile, two noted evangelical thinkers reassessed Protestantism, with Peter Leithart declaring an "end" to the Christian tradition and Kevin Vanhoozer offering a full-throated defense and espousal of the Reformation heritage.
The Mohler/Stanley Kerfuffle
Two Southern Baptist giants, Andy Stanley and Al Mohler, had a notable debate regarding the doctrine of Scripture and its relationship to the Gospel and salvation. Stanley was no stranger to inter-evangelical skirmishes, upsetting many Christians this past March with remarks about church size and youth ministry. He later apologized. He recently upset many evangelicals with remarks regarding the Virgin birth of Christ. All this ruckus in the Southern Baptist world hints that the main divide in the SBC may not turn out to be between General (Arminian) and Particular (Reformed) Baptists, or even pro-ERLC and anti-ERLC factions, but between megachurch growth gurus and traditionalists who put a premium on the "fundamentals" like the inerrancy of Scripture (a la the Chicago Statement) and the Virgin birth.
The Rise of Babylon (Bee)
Despite a tough year in the news, there was a notable bright spot for evangelicals: Adam Ford spearheading the publication of the satirical newspaper, The Babylon Bee. Because, if there's one thing Christians are able to do well, it's laugh at themselves.
Editor's Note: I realize these stories are Ameri-centric/Western-centric. I think clashes on the international stage having to with persecution from Islamist and tyrannical government forces continues to play a significant role in the evangelical world. However, I think that's another post for another day, I'm afraid.