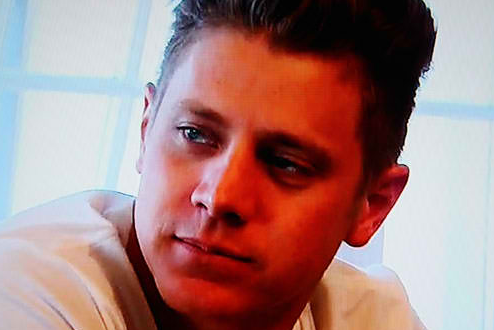 Jef Holm is one of the most private contestants on The Bachelorette. So how did he end up on a show that broadcasts hot tub make out sessions and emotional off-camera interviews? In a phone conversation with some reality television reporters, he revealed that he didn't actually apply to the show:
My sister-in-law submitted an application for me without me knowing. And so, I got a call from casting and I had no idea what they were talking about. They were like, "We received your application." And I was like, "No, you didn't. I think you have the wrong guy."

And so we ended up talking and I kept getting calls back from casting. They were just like, "We want to meet you. We want to see pictures. We want to see a video." And I just — I was really hesitant to even send them anything because I'm a really — I come from a really private family.

I'm really private about my life, and I didn't want to, you know, go out on a dating TV show, as I saw it, you know? And then I — let's see, what happened, then? I sent in a video after a long time of them talking me into it, and then I went out to California and met them.

They said that they wanted to put me all the way through and I was still really hesitant to go on. And then as soon as I found out it was Emily in, I think, the end of January, the first of February, that's when I committed to do the show — is when I found out it was her.
Read the rest of the interview here. Who are your favorite men left on the show? Who will go home tonight?
You might also enjoy these Bachelor-related posts:
Sean Lowe: My Faith in Jesus Helped Me Get Over Heartbreak Over Emily
Jef from The Bachelorette: "I'm Not a Practicing Mormon"
The Mormon Bachelor: A Religion-Specific Spin-Off

The Bachelorette Won't Shack Up Before Marriage
Southern Bachelorette Vows: No Hot Tub Kissing Sessions
What happened to Jef's last "F?"
The Worst Season Finale of The Bachelor Ever?
Conservative Christian Parents Finally Reject The Bachelor
Connect with Me Further by:
Friending me on Facebook
Following me on Twitter
Buying my Books!