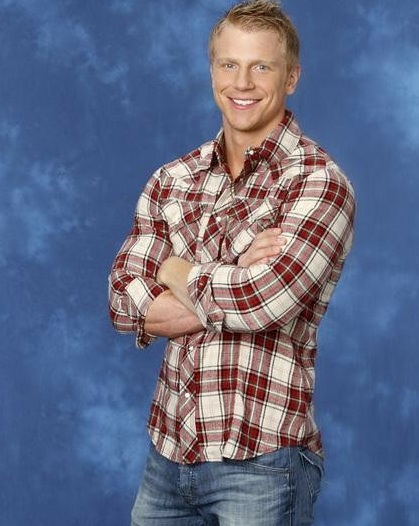 By now we all know that Jef Holm says he is "not a practicing Mormon."  But what about Sean Lowe, the recently eliminated contestant from The Bachelorette?  Well, he recently gave an interview with Going Beyond Ministries and spoke openly about his religion after being (surprisingly?) sent home by Emily Maynard.  The interviewer, Priscella Shirer, told him Christian viewers and supporters had prayed for him.  When asked how his heart was doing after the rejection, he responded:
"I'm doing great, my heart's doing great.  I appreciate all the people who honestly care about that.  The main thing that's helped me get through this is my faith in Christ and knowing when all this happened, as heartbroken as I was, that God has a plan for me, and this wasn't it.  I've told people this story before, but the morning of the rose ceremony, I was convinced I was going to marry this girl…. It didn't cross my mind one time that I wouldn't get a rose.  Every once a while, I was journaling my prayers.  That morning, I journaled my prayers, and wrote, "Lord, if this is not your will, please let me know.  Well, he answered that loud and clear!

"Sure, I still experience heart break, and it was certainly shocking for me.  At the end of the day, I know God has bigger and better things for me, and that wasn't it."
He became a Christian in the 6th grade, became a member of The Fellowship of Christian Athletes, and was actively involved in his church's youth group.  He also loves James 4:14, which reads:
"Why, you do not even know what will happen tomorrow. What is your life? You are a mist that appears for a little while and then vanishes."
Many male contestants on The Bachelorette claim they never intended to be on the show, and Sean is no exception.  He says his sister applied for him, and he was shocked when the producers called.  Originally he didn't want to be a part of a "cheesy reality TV show," but he changed his mind when he found out The Bachelorette was Emily Maynard.
He also had many opportunities to share his faith on the set of the show:
"… I brought my Bible and my devotional to the show… I'm read Jesus Calling every morning, short little devotional book. I'd sit outside, read Jesus Calling by Sarah Young, and then spend time in the Word.  Eventually, I found myself reading the book out loud, and soon enough five or six guys would sit around and listen to it.  Every day, I'd have guys ask me to borrow the book.  Eventually, I gave the book to one of the guys because he couldn't keep his nose out of it."
Then, why wasn't that portion of his faith shown on the show?
"[The producers] never asked me not to say anything about faith.  The show is geared towards romance, so they'd show me more dating Emily than me sitting around with the guys talking abut faith. They have a show to make."
We're happy to hear the rumor that Sean might be invited to be the next Bachelor.  We hope he does agree to participate, even though it is a "cheesy reality TV show!"
(Find out more on "Going Beyond Ministries" and Priscella Shirer.)
You might also enjoy:
Connect with Me Further by:
Friending me on Facebook
Following me on Twitter