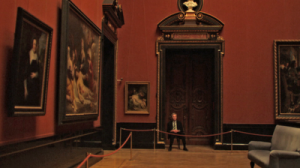 Here is the current list of my favorite films from 2012.
Notice, I didn't say "the best films of 2012." Nobody, not even the most experienced and devoted cinephile, can claim to report that. We experience, interpret, and remember art as individuals with particular strengths, weaknesses, memories, loves, and fears. When we share what moves, inspires, challenges, discomforts, and offends us, we reveal a lot about ourselves. I share this list so you know what meant the most to me in 2012, and if you want to understand why… that's why I write reviews.
After you peruse this list-in-progress, feel free to share your own list in the Comments.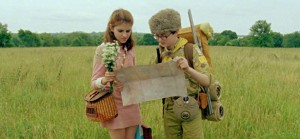 There are a lot of important films I have yet to see, films that might even end up in my top 10. (I am especially eager to see Michael Haneke's Amour and Bela Tarr's The Turin Horse. And I might eventually get around to Cloud Atlas, if only because the great divide between my friends about this film is very intriguing.)
This year, for the first time, I am publishing two versions of the list. Yes… two.
The first is the World Premieres Edition: My favorite films that played anywhere in the world for the first time in 2012.
The second list is the American Release Edition: This is more like lists published by other American film critics, because it's excludes new films that haven't been commercially released yet in the U.S. … and it includes films (titles marked with asterisks) that premiered more than a year ago, in 2011, but didn't arrive in the U.S. for a commercial release until 2012.
Now, one more thing: If you want to understand the color-coding of the titles, as well as what this list really represents, read my introduction to the Looking Closer Favorite Films lists.
So, here they are: The films that inspired, moved, challenged, and intrigued me in 2012.
Red = Treasures, 

Purple = Favorites, 

Blue = Achievements, 

Gray = Decent/Noteworthy, 

Green = Unseen or Undecided


* = This film was released in America in 2012, but it played before that elsewhere in the world.
2012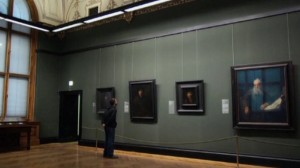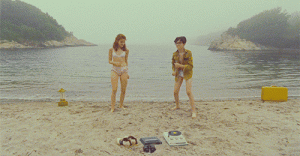 TOP 30 FAVORITE FILMS: WORLD PREMIERES EDITION
(Movies that played for audiences for the first time in 2012, festivals and foreign countries included, according to IMDB.)
Museum Hours (Jem Cohen)

Moonrise Kingdom (Wes Anderson) – review
The Master (Paul Thomas Anderson) – review #1, review #2, and "On Difficult Films"
Holy Motors (Leos Carax) – review

Neighboring Sounds (Kleber Mendonça Filho, Brazil)

Lincoln (Steven Spielberg) – review

Like Someone in Love (Abbas Kiarostami)

Margaret – The Extended Cut (Kenneth Lonergan) – review
Leviathan (Lucien Castaing-Taylor, Verena Paravel) – capsule review
Amour (Michael Haneke) – review
Brave (Mark Andrews & Brenda Chapman) – review
Barbara (Christian Petzold) – review

Stories We Tell (Sarah Polley)

Mud (Jeff Nichols)

The Queen of Versailles (Lauren Greenfield)

Planet of Snail (Yi Seung-jun)

Frances Ha (Noah Baumback)

Django Unchained (Quentin Tarantino) –

review

Anna Karenina (Joe Wright)

Marvel's The Avengers (Joss Whedon) – review

Safety Not Guaranteed (Colin Trevorrow)

Skyfall (Sam Mendes) – review
Sinister (Scott Derrickson) – review

Lore (Cate Shortland)

Zero Dark Thirty (Kathryn Bigelow)

To the Wonder (Terrence Malick)

Life of Pi (Ang Lee)

Wreck-It Ralph (Rich Moore)

Argo (Ben Affleck) – review
The Hobbit: An Unexpected Journey (Peter Jackson) – reviews #1 & #2 

Rust and Bone (Jacques Audiard)

Arbitrage (Nicholas Jarecki)

Silver Linings Playbook (David O. Russell)

Blue Like Jazz (Steve Taylor) – review

A Royal Affair (Nikolaj Arcel)

Beasts of the Southern Wild (Benh Zeitlin) – review

Chronicle (Josh Trank)

Lawless (John Hillcoat)

Looper (Rian Johnson)

John Carter (Andrew Stanton) – review

ParaNorman (Sam Fell and Chris Butler)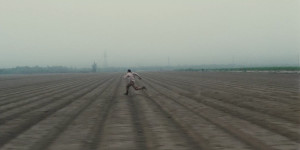 FAVORITE FILMS: AMERICAN RELEASE EDITION
(My favorite movies that opened commercially in the U.S. in 2012. Asterisks mark titles that are not technically 2012 movies, as they played for audiences before 2012, sometimes in festivals, sometimes in other countries.)
Moonrise Kingdom (Wes Anderson) – review
The Master (Paul Thomas Anderson) – review #1, review #2, and "On Difficult Films"

Holy Motors (Leos Carax) – review
The Loneliest Planet* (Julia Loktev) – review
The Kid With a Bike* (Jean-Pierre & Luc Dardenne) – review

Neighboring Sounds (Kleber Mendonça Filho, Brazil)

Lincoln (Steven Spielberg) – review

Margaret – The Extended Cut (Kenneth Lonergan)  – 

review

Once Upon a Time in Anatolia* (Nuri Bilge Ceylan)

Amour (Michael Haneke) – review

Brave (Mark Andrews & Brenda Chapman) – review

This is Not a Film (Jafar Panahi)*

Barbara (Christian Petzold) – review

Let the Bullets Fly* (Wen Jiang)

The Queen of Versailles (Lauren Greenfield)

Planet of Snail (Yi Seung-jun)

Django Unchained (Quentin Tarantino) – 

review

Anna Karenina (Joe Wright)

Haywire* (Steven Soderbergh)

Bernie* (Richard Linklater)

The Cabin in the Woods* (Drew Goddard) – review

The Deep Blue Sea* (Terence Davies)

Marvel's The Avengers (Joss Whedon) – review

Safety Not Guaranteed (Colin Trevorrow)

Skyfall (Sam Mendes) – review

Jiro Dreams of Sushi* (David Gelb)

The Secret World of Arrietty* (Hiromasa Yonebayashi)

Sinister (Scott Derrickson) – review

Zero Dark Thirty (Kathryn Bigelow)

Life of Pi (Ang Lee)

Wreck-It Ralph (Rich Moore)

Argo (Ben Affleck) – review
The Hobbit: An Unexpected Journey (Peter Jackson) – reviews #1 & #2

Elena* (Andrei Zvyagintsev)

Take This Waltz* (Sarah Polley)


Rust and Bone (Jacques Audiard)

Alps* (Yorgos Lanthimos)

Miss Bala* (Gerardo Naranjo)

Arbitrage (Nicholas Jarecki)

Silver Linings Playbook (David O. Russell)

Blue Like Jazz (Steve Taylor) – review

A Royal Affair (Nikolaj Arcel)

Beasts of the Southern Wild (Benh Zeitlin) – review

Chronicle (Josh Trank)

Lawless (John Hillcoat)

Looper (Rian Johnson)

Your Sister's Sister* (Lynn Shelton)

John Carter (Andrew Stanton) – review

Damsels in Distress* (Whit Stillman)

ParaNorman (Sam Fell & Chris Butler)