The Christian season of Lent begins this week on Ash Wednesday.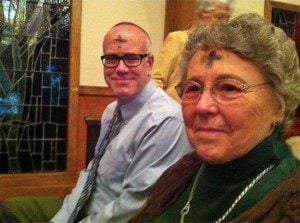 Throughout the world, many Christians will attend special Ash Wednesday services, where they will be reminded of their mortality and need for a Savior. The imposition of ashes on the foreheads of worshipers is a powerful symbol of the fact that "we have come from dust and to dust we shall return" (Genesis 3:19).
If you would like to learn more about Ash Wednesday, you might find helpful a piece I have written called "What is Ash Wednesday? How Do We Observe It? Why Should We?" (I should say that observance of Ash Wednesday is not required in Scripture, but is a powerful expression of biblical themes.)
Also, if you would like to learn more about Lent, let me point you to "How Lent Can Make A Difference in Your Relationship with God." As one who ignored Lent for much of my life, I am grateful for ways that Lent has helped me know God's grace more deeply. I'm eager to share what I've learned with you.