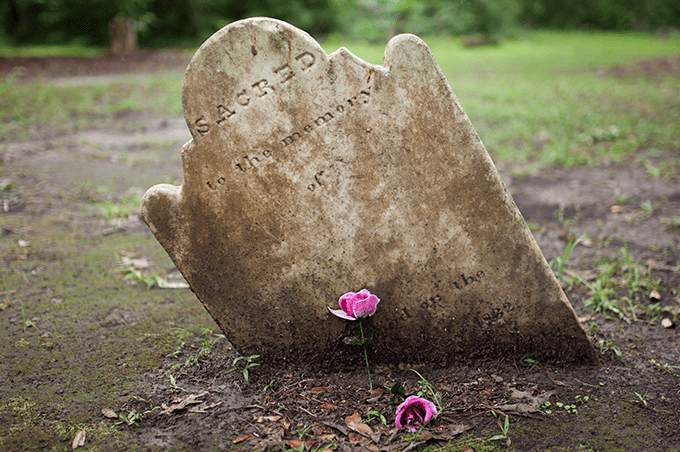 Llewellyn put together a free online virtual forum featuring four of their prominent authors and experts on the subject of ancestors, ancestor veneration and altars, and more. This was a fascinating discussion with some very fascinating points of view. I respect each of these authors so much and definitely suggest purchasing their books if you haven't already if you're interested in working with your ancestors in a magickal manner. As Devin states, the subject of ancestors and working with our ancestors is very personal and differs from person to person and this is reflected in the discussion. I wanted to share the video for anyone who missed the live chat. Watch the video below and keep on reading to get more information on each presenter (in alphabetical order).
---
Danielle Dionne
Danielle Dionne is a psychic medium, witch, herbalist, healing practitioner, and teacher. Danielle has been connecting to the dead since the age of six and reading professionally for over a decade. She runs Moth and Moon Studio, a spiritual development center located in Bedford, NH. Her eclectic practice draws upon a vast foundation in mediumship, occultism, healing arts, witchcraft, herbalism, and rootwork. Danielle is a priestess in the Temple of Witchcraft Tradition and serves as Scorpio Deputy Minister for death, dying, and bereavement and ancestral connection. She is a hospice volunteer and a strong supporter of the Death Positive Movement. She hosts Death Cafes helping people discuss death and make the most of their finite lives. Danielle lives on a goat farm in Southern New Hampshire and enjoys writing about spirituality in her spare time. Most recently, she has authored a new book, 'Magickal Mediumship: Partnering with the Ancestors for Healing and Spiritual Development', published with Llewellyn Worldwide in 2020. You can learn more about Danielle and her work at her website: DanielleDionne.com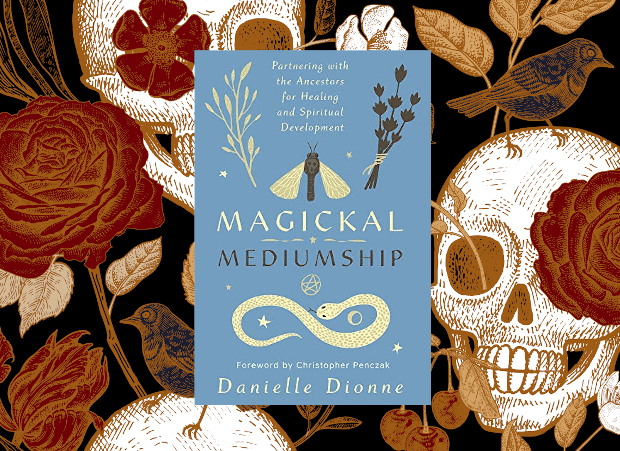 This invaluable resource weaves together mediumship, magick, Spiritualism, and ancestral reverence to forge a strong foundation for spiritual development and connection with your deceased loved ones. Danielle Dionne provides hands-on exercises and accessible techniques for improving your practice and creating real change in your life. Discover the different groups of ancestors, build a practice that honors them, and learn how to work with them for divination and healing. Explore ritual suggestions, recipes for offerings, and rites for crossing over. Meet spirit guides and deities of the dead. You'll also be encouraged to consider your own mortality and what the afterlife will bring. Respectful and captivating, this book presents a unique approach to magick and mediumship.
Read My Review of Magickal Mediumship Here
---
Devin Hunter
Devin Hunter (San Francisco, CA) holds third-degree initiations in both the Northern Star Tradition of Wicca as well as the Dianic Tradition of Witchcraft (the Cult of Diana) and is the founder of his own tradition, Sacred Fires. His podcast, The Modern Witch, has helped thousands of people from all over the world discover and develop their magical abilities. Devin is currently teaching with the Black Rose School of Witchcraft and is the reigning Master of Ceremonies at the New Orleans Witches' Ball. You can learn more about Devin and his work at his websites: DevinHunter.net, ModernWitch.com, and WitchesSabbat.com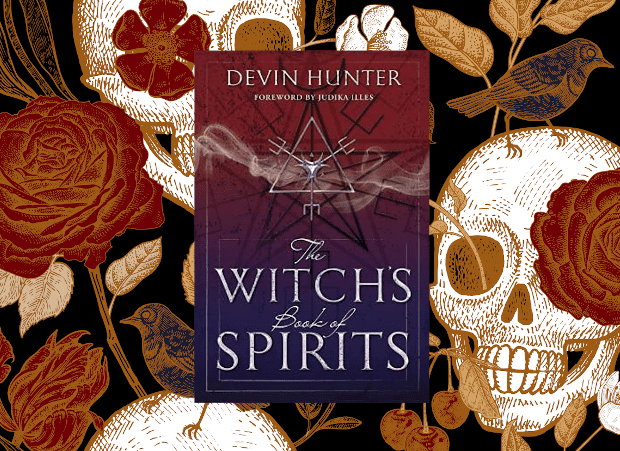 Discover the ways of the spirits and master the art of command and influence profound spiritual insights and powers await beyond the material world. In The Witch's Book of Spirits, Devin Hunter invites you to perform rituals and magic with spirit guides, familiars, angels, the deceased, faeries, and demons. Develop and enhance your relationships to your allies in spirit through soul flight, mediumship, and conjuration. Explore the inner workings of the Witch's Tree as well as the planes and peoples who dwell in its many layers. Expand the scope of your magic with the 33 Spirits, a system transmitted to the author by a special priesthood of spirits, his familiar, Malach, and the goddess Hecate. Working with spirits is the cornerstone of the witch's art. This book shows you how to stay in control as you increase your witch power and deepen your connection to forces seen and unseen.
Read My Review of The Witch's Book of Spirits Here
---
Patti Wigington
Patti Wigington has been writing fiction since she was seven, and has a Bachelors degree in History from Ohio University. In addition to writing novels in a variety of genres, she worked as the About.com/LearnReligions Paganism & Wicca Expert from 2007-2020. Her non-fiction work has appeared in a number of publications, including Llewellyn's Herbal Almanacs. She lives in Ohio with several dozen Tarot decks, a couple of college students, and a very large dog. You can learn more about Patti and her work at her website: PattiWingington.com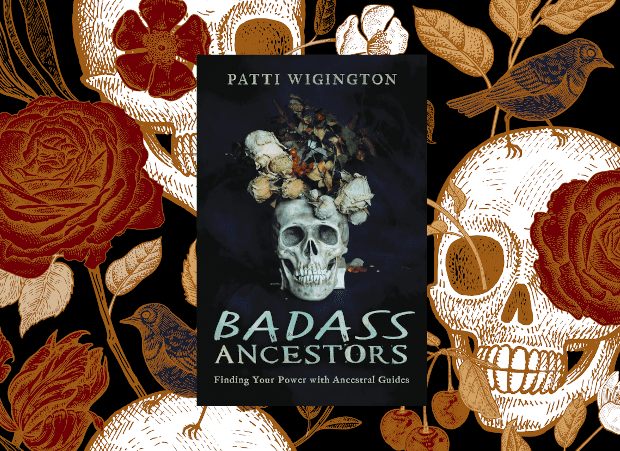 Cultivate Relationships with Your People for Empowerment and Healing, This groundbreaking book shows you how to work with different types of ancestors to find, develop, and celebrate the personal power of your inner badass. By embracing the strength of your lineage―both blood relatives and those chosen by the heart―you can receive wisdom and guidance when you need it the most. Badass Ancestors provides a compelling series of rituals, meditations, mantras, and exercises that connect you with ancestral guides. You'll discover advice on genealogy research, the history of ancestor veneration in cultures around the world, ways to deal with problematic ancestors, and how to leave your own legacy for future generations. Each chapter offers unique calls to action―including crafts and recipes―that help you build self-confidence and overall badassery with your ancestors' assistance. When you develop relationships with your relatives and with spiritual or archetypal ancestors, you engage the process of healing trauma and achieving a deep sense of emotional and spiritual well-being.
---
Phoenix LeFae
Phoenix LeFae is equal parts blue eyed wanderer and passionate devotee of the Goddess. She is a restless seeker of knowledge, always yearning to learn more, dig deeper, and dive into mystery. Phoenix suffers from the whims of her Divine muse (or perhaps muses), and in that suffering experiences a joy that manifests in writing, ritual, teaching, and devotion. An initiate in Reclaiming, the Avalon Druid Order, and Gardnerian Wicca, Phoenix has had the pleasure of teaching and leading ritual globally. She is a hoodoo practitioner, a professional witch, a published author, and the owner of the Goddess shop Milk & Honey. You can learn more about Phoenix and her work at her website: PhoenixLefae.com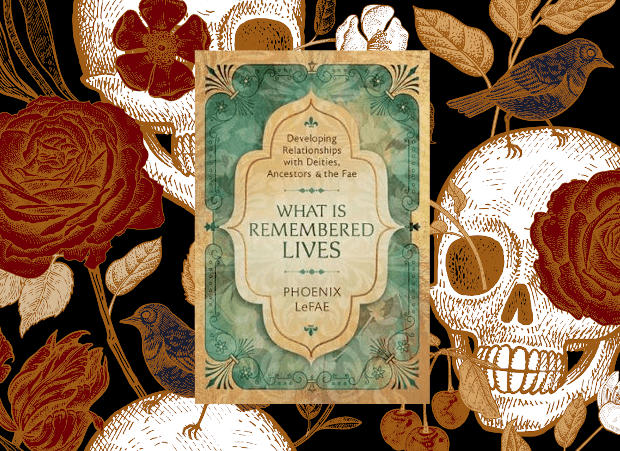 Honor the Spirits and Deities of the Otherworld & Receive Their Blessings. This book is an invitation to connect with the spirits that you sense around you, honoring them and sharing their stories so that they may live on and so that you may become your truest self. Within these pages, you will discover that you can interact with deities, your Beloved Dead, and the Fae, leading to growth and expansion both spiritually and emotionally. Learn to reach out beyond the mundane world and commune with other realms of existence. Explore hands-on techniques for working with intention, developing your own Place of Power, and negotiating with the spirits that you contact. With dozens of exercises as well as instructions for beginners and experienced spiritual practitioners, this book is a guide to initiating and sustaining relationships that are more powerful than you could ever imagine.
Read My Review of What Is Remembered Lives Here
---
Ways To Support My Work: