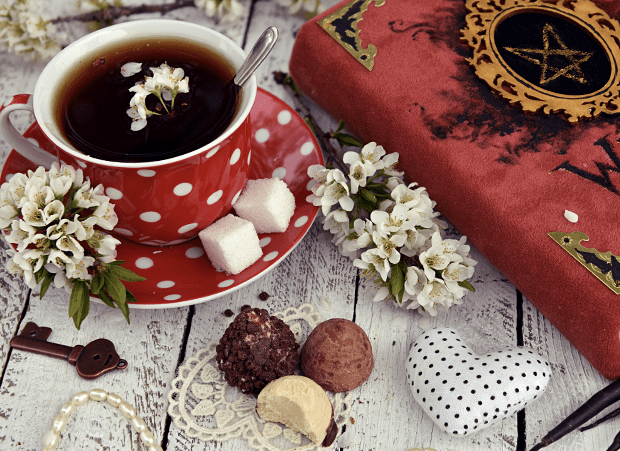 Llewellyn put together a free online virtual forum featuring myself and four authors I absolutely adore and respect on the subject of love magick and love spells. In this discussion we touch upon. a lot of subjects regarding love magick, ranging from ethics, effectiveness, and techniques. One of the things I loved about this was that we all have different perspectives and practices and I always love talking to folks who do. I wanted to share the video for anyone who missed the live chat. Watch the video below and keep on reading to get more information on each presenter (in alphabetical order). Also check out the Virtual Author Forum on Ancestral Veneration.
---
Madame Pamita
Madame Pamita is a tarot reader, rootworker, teacher, author, and a maker of magic, music, and mischief.  She is the host of the popular YouTube Channel "Hoodoo How To with Madame Pamita", the "Magic and the Law of Attraction" podcast and has a book "Madame Pamita's Magical Tarot" published by Weiser Books and the best-selling "The Book of Candle Magic" published by Llewellyn. She is also the proprietress of the Parlour of Wonders in Los Angeles.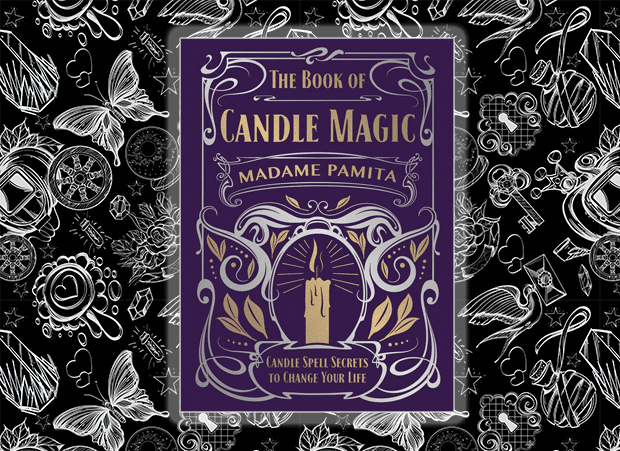 Featuring authentic candle magic that anyone can do, this joyous book encourages you to dance in the moonlight and rekindle your spark of magic with a little wick, wax, and flame. Renowned practitioner Madame Pamita guides you every step of the way as you perform spells and gain the confidence to create your own. The Book of Candle Magic empowers you to manifest more happiness, love, prosperity, and fulfillment. Learn to make candles from scratch, do candle readings, start your personal grimoire, add some pizzazz to your rituals, and much more. It's time to reclaim your birthright of using fire to reach your magical goals―this irresistible book shows you how.
Read My Review of The Book of Candle Magic Here
---
Mat Auryn
Mat Auryn is a witch, professional psychic, and occult teacher. He is the multi-award-winning author of the international bestselling book, 'Psychic Witch: A Metaphysical Guide To Meditation, Magick, and Manifestation'. He runs the blog For Puck's Sake on Patheos Pagan, is a content creator for Modern Witch, has a column in Witches & Pagans Magazine entitled 'Extra-Sensory Witchcraft', and a column in Horns Magazine. He has been featured in various magazines, radio shows, podcasts, books, anthologies, and other periodicals.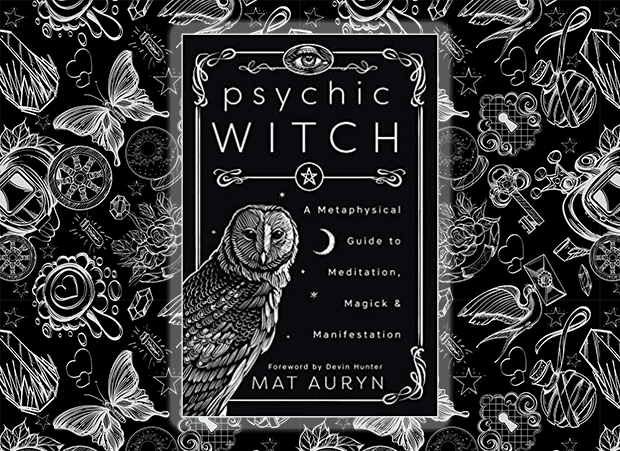 Discover how to be a powerful psychic witch with this book on wielding energy and awakening your psychic senses. Psychic Witch explores the relationship between psychic ability and magick, interweaving them to create a strong foundation for accessing the full potential of your mind, body, and spirit. Mat Auryn reveals some of his most closely guarded tips, secrets, practices, and meditations so that you can master the perception and manipulation of energy. Featuring over ninety exercises and the inner tools you need to perform magick anywhere and at any time, Psychic Witch helps you tune in to yourself and the subtle energies of the world.
Read Endorsements For Psychic Witch Here
---
Najah Lightfoot
Najah Lightfoot is an award-winning author. She is a Gold Medal winner of the 2020 Coalition of Visionary Resources award (COVR) and the 2019 NYC Big Book Award, for her book, "Good Juju~ Mojos, Rites & Practices for the Magical Soul." Najah is a sister fellow in Auburn Seminary's Sojourner Truth Leadership Circle.
She practices magick, loves ritual, and writing about ways to help others develop powerful spiritual, magickal, practices. She is a deeply spiritual person, who honors her ancestors. She is a regular contributing author to the Llewellyn Almanac series.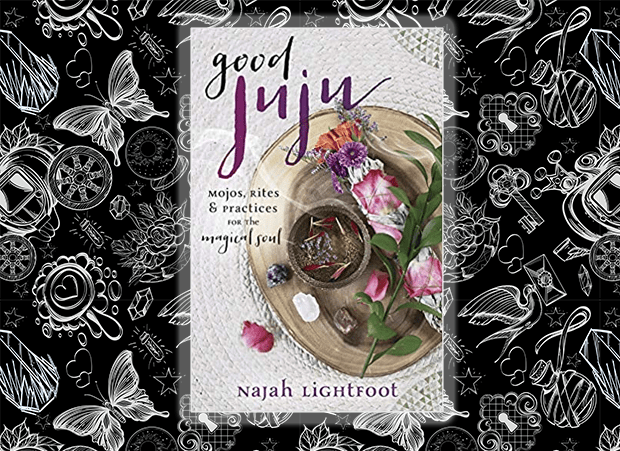 Learn to better express your spirituality and build up your magical practice with this book's powerful spells, rituals, and tools. Designed to help you navigate whatever ups and downs life throws your way, Good Juju is your perfect choice for learning to embrace nature, the old ways, and the magick all around you. Using simple practices that don't interfere with any religions, Good Juju helps you lay a foundation for daily ritual work. You'll also learn how to craft mojos, create and work with altars, tune in to your intuition, and much more. Author Najah Lightfoot guides you in keeping your mind, body, and spirit strong as you discover your magical work and align with your higher power.
Read My Review of Good Juju Here
---
Sasha Graham
Sasha Graham's work has been translated into Chinese, Italian, French, Spanish, Polish, Russian, and Portuguese. She is the author of Tarot Diva, 365 Tarot Spreads, 365 Tarot Spells, Llewellyn's Complete Book of the Rider Waite Smith Tarot and the forthcoming Magic of a Tarot: Your Guide to Intuitive Readings, Ritual and Spells (2021). Sasha is a contributing author for Llewellyn's Magical Almanac, 2020, 2021 and Llewellyn's Witches' Calendar, 2021. She is editor and writer of Lo Scarabeo's Tarot Fundamentals, Tarot Experience, and Tarot Compendium. Sasha is the creator of Tarot of Haunted House and Dark Wood Tarot.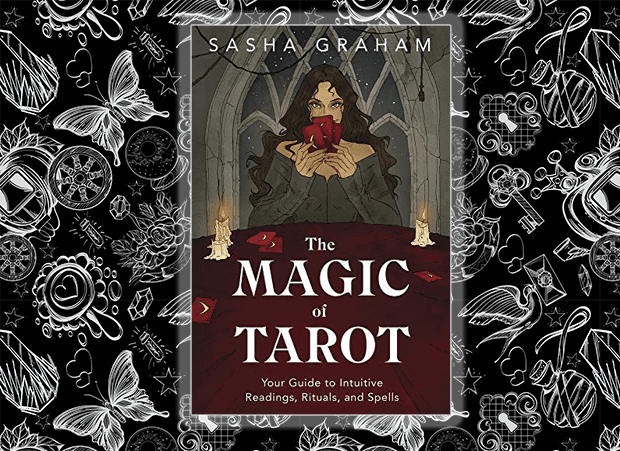 Empower your intuition, dive into your dreams, and get to the heart of the matter with this fantastic guide to creating a marvelous, magical tarot practice. Bestselling author and tarot expert Sasha Graham shows you how to bring tarot into daily life with easy-to-use exercises, spreads, and prompts. The Magic of Tarot opens your eyes to a richer, more enlightened style of divination. Sasha encourages you to flex your intuitive muscles, confidently use tarot magic and spells, and perform readings for other people. She also walks you through all the card meanings, introduces you to dream and shadow work, helps you interpret colors, numbers, and patterns, and so much more. This book lets you fearlessly jump in and enjoy magical experiences that you'll never forget
---
Ways To Support My Work: