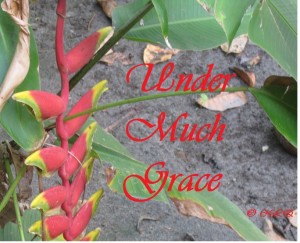 by Cindy Kunsman cross posted from her blog Under Much Grace
I recently pointed out the connection between the Great Commission "Bible-based cult" and Vision Forum through the person of Geoffrey Botkin. The Great Commission group (GC, GCM, GCI, GCAC, etc.) has been classified as a variant group that follows of the shepherding/discipleship/submission doctrine, terms with which many Christians still remain unfamiliar. For the benefit of all, I would like to define these terms in the next few blog posts. Botkin, former Administriative Assistant and business partner of the founder of a very cultic and aberrant evangelical group, has himself has declared that "infantile" Christians "recklessly bantered about" with the term, "cult," and promotes fear among his following by suggesting some type of reprisal by the secular state as a result of Christians applying this terminolgy to other Christians. Though the United States may very well one day persecute Christians because of their faith, Geoffery Botkin is quite mistaken about the use of such terminology within Christian circles. He should have knowledge of this terminology since his own Great Commision group was one of the first shepherding/discipleship groups to bemost critically noted for it's damaging and cultic teachings. There are many who use the terminology quite responsibly, among those being men like the evangelical Christian, Paul Martin, a former member of Botkin's own Great Commission group.
The word "cult" derives from the Latin cultus which translates as "worship." The Oxford Dictionary defines cults as 1.) a system of religious worship directed towards a particular figure or object; 2.) a small religious group regarded as strange or as imposing excessive control over members; 3.) something popular or fashionable among a particular section of society. By traditional Christian standards and definition, a cult is a term that defines a religious group that denies the Deity of Christ, based upon the landmark work of Dr. Walter Martin, "The Kingdom of the Cults." Though some of the groups discussed on this blog actually demonstrate some problems in the understanding of the Trinity and related aspects of soteriology, this is not the definition I usually reference here. In contrast, I generally use the social psychology and thought reform literature definition which identifies a cultic group based upon their use of specific techniques and characteristics so as to surreptitiously manipulate their followers, and the definition rests upon more than 40 years of objective scientific documentation and study.
The behavioral and ideological characteristics of thought reform can manifest in any social group (or "cult"), and those groups need not be specifically religious. Any unsuspecting individual bears some degree of vulnerability to cultic deception, however, people are most vulnerable to recruitment after a major life event such as relocating/changing jobs, an emotionally arousing or fear producing situation/event, or a profound loss. The leadership of any given group may purposefully follow a premeditated system of coercion with the specific intent of deception that suppresses critical thought of its followers, but many groups gradually slip into this universally common pattern without conscious awareness of the process. The techniques can be very effective, particularly for securing both individual and group compliance on a short-term basis, and group leaders quickly learn which actions produce outcomes that they find desirable. Thus, unwritten social codes and mores develop within groups, and control-oriented groups fall into similar, predictable behavior patterns. (Based on my worldview, I believe that these patterns of social interaction degrade into predictable patterns because of the common traits of human nature and human depravity, tendencies of behavior that faith in Christ does not eliminate because believers learn this behavior over time.) The "gold standard" for describing these patterns was defined by Robert J. Lifton.
Unfortunately, a profession of Biblically sound and orthodox Christian doctrine does not provide an impervious defense against the development of such patterns. (However, I believe that a strong grounding in the knowledge of Scripture rather than theologies will direct a person out of a spiritually abusive group, providing the best support on their journey into truth.) The patterns arise as a consequence of the acceptable and expected patterns of behavior set by group leaders, and a group of Christian evangelicals can hold fast to sound Biblical concepts, yet still fall into patterns consistent with thought reform through group mores of their subculture. Such groups are said to be aberrant, and they usually fall into cultic patterns of behavior through over-focus on peripheral Christian doctrines. Groups that demonstrate lack of balance with essential doctrine, those with an agenda, tend to manifest these aberrant behaviors. When the desired end of the agenda begins to justify the means of achievement for the group, we also see doctrinal error develop in support of the agenda (which may or may not be formal or consciously realized). Because of the nature of group dynamics and group control, various types of legalism ensue.
When this pattern occurs within Evangelical Christianity, many people prefer to describe this behavior with the term "spiritual abuse" rather than "Bible-based cult" or "cultic," yet the terms basically represent the same set of objectively notable behavioral patterns – patterns that do not differ from those found in non-Christian or nonreligious groups. "Cultic," "aberrant," and "spiritually abusive" seem softer to most Christians in comparison to the direct application of the harder term of "cult" which is often taken as a pejorative. But application of the terminology is not a glib application and is not taken with any sense of carelessness in any way, and certainly not when Christians apply the term to other Christians who fall into these cultic patterns. I use the term with the utmost sense of sober concern and grief because I am intimately familiar with the dynamics and the painful fruit of such evangelical Christian groups. The New England Institute of Religious Research describes "Bible-based cults" by use of the term "aberrant" in this example, but the central issue surrounds the thought reform model of surreptitious or coercive manipulation of the unsuspecting:
Aberration – undue emphasis on a fringe doctrine, or a group of persons holding that doctrine that has not separated itself from the Church, frequently resulting in a potentially dangerous leadership structure. This is often an anti-conformist group, sometimes led by a charismatic leader, but as often by some principle of greater strictness, more single-minded dedication, or more intense renunciation of the world and its attractions. Often has as its main principle some aspect of orthodox faith that is being neglected. The question concerning the seriousness of the fringe doctrine will be answered by the fact that the group has chosen to stay in the Church (i.e. within the boundaries of the "faith once for all delivered unto the saints").
Lifton notes eight different characteristic criteria within the thought reform model, but the spiritual abuse model notes only five. I've made a very general comparison chart of them which gives you an idea of how the concepts overlap within each model. The spiritual abuse model uses more common terms to describe patterns of behavior, but Robert Lifton describes identical dynamics but with use of different terminology which he places in a different perspective. Much information about Robert Lifton is already available on this website, and I encourage the interested reader here to familiarize themselves with the model by selecting from the various topics noted in the sidebar. For a series of audio resources on this topic that discusses these distinctions and how they apply to Evangelical Christianity, please visit and listen HERE.
Overlapping Criteria of

Spiritually Abusive

and Cultic Groups

Spiritual Abuse

Thought Reform

Authoritarian

Systems and leaders over-emphasize authority

Doctrine Over Person

also

*(Sacred Science)

*(Milieu Control)

Image Conscious

Maintains high standards to validate specialness to God

Demand for Purity

Loading the Language

also

*(Milieu Control)

Suppresses Criticism

No questioning of doctrine or leadership is permitted

Sacred Science

Milieu Control

Mystical Manipulation

also

*(Doctrine Over Person)

Perfectionistic

Blessings come through performance;
noncompliance is punished

Cult of Confession

also
*(Demand for Purity)
*(Doctrine Over Person)
*(Milieu Control)

Unbalanced (Elitist)

Distinguish themselves from all other religions so they can claim to be special to God; the non-compliant are dehumanized and vilified

Dispensing of Existence

also

*(Sacred Science)

*(Loading the Language)
In an upcoming posts, I intend to address specifically what is meant by "shepherding," "discipleship," "submission doctrine" and the related formal and informal religious groups and mindsets that ensued from a subculture within Evangelical Christianity, first appearing in the U.S. in the 1960s.
Read more by Cindy Kunsman:
~~~~~~~
Cindy is a member of the Spiritual Abuse Survivor Blogs Network.
Cynthia Mullen Kunsman is a nurse (BSN), naturopath (ND) and seminary graduate (MMin) with a wide variety of training and over 20 years of clinical experience. She has used her training in Complementary and Alternative Medicine as a lecturer and liaison to professional scientific and medical groups, in both academic and traditional clinical healthcare settings. She also completed additional studies in the field of thought reform, hypnotherapy for pain management, and Post Traumatic Stress Disorder (PTSD) that is often associated with cultic group involvement. Her nursing experience ranges from intensive care, the training of critical care nurses, hospice care, case management and quality management, though she currently limits her practice to forensic medical record review and evaluation. Most of her current professional efforts concern the study of manipulative and coercive evangelical Christian groups and the recovery process from both thought reform and PTSD.
She blogs at Under Much Grace and Redeeming Dinah.
---
Stay in touch! Like No Longer Quivering on Facebook:
If this is your first time visiting NLQ please read our Welcome page and our Comment Policy!
Copyright notice: If you use any content from NLQ, including any of our research or Quoting Quiverfull quotes, please give us credit and a link back to this site. All original content is owned by No Longer Quivering and Patheos.com
Read our hate mail at Jerks 4 Jesus
Contact NLQ at SuzanneNLQ@gmail.com
Comments open below
NLQ Recommended Reading …