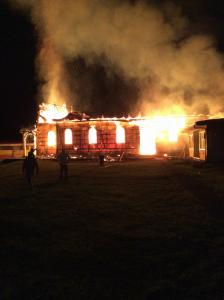 I am sure you have noticed by now that No Longer Quivering is undergoing a complete site redesign. Patheos is reworking all of the sites currently. When you have big design changes you also have things that do not work correctly. That's where we are at the moment, things may look strange or not work 100% correctly. Example: The tabs of the site now redirect to links from seven years ago. Hopefully the tweaks will happen quickly.
Both Vyckie and I have had a lot of emails and messages about Jerks4Jesus. Yes, we are aware it does not work. I've been working on the DNS and coding trying to get it straightened out and nothing is working. I'm going to be migrating the material to another server and hopefully that will solve the issues.
The issue I'm running into is that here in Copey, Costa Rica I don't always have decent internet. Particularly when we get torrential rains and things happen like our local church burned to the ground, affecting the electricity in this area. I hope to be within a few weeks in another location with steady internet.
Thank you for your patience.