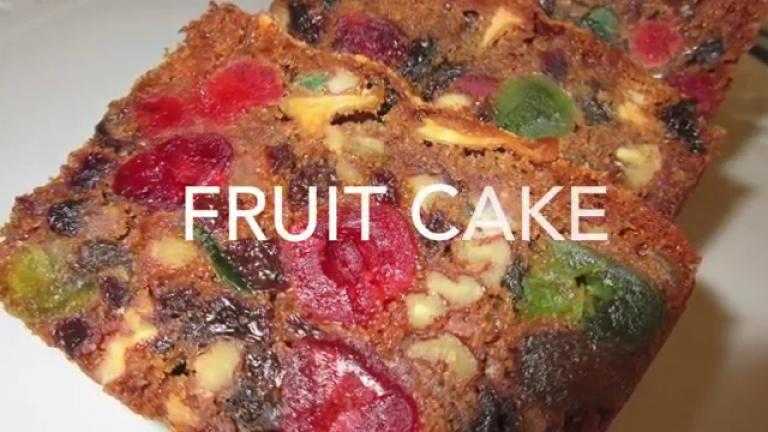 by Cindy Kunsman
We begin understanding the world around us by starting with our own identity, and we branch outward, adding on to what we already know. As toddlers, we figure out that we are separate from our primary parent, and we then begin to understand the concept of 'us.' On the heels of it though, we inevitably come to realize that if there is an 'us,' there must be a 'them.' Most of us learn to respect 'them' and how to draw boundaries that graciously balance how we fit into the community around us to the benefit of all. Some of us don't.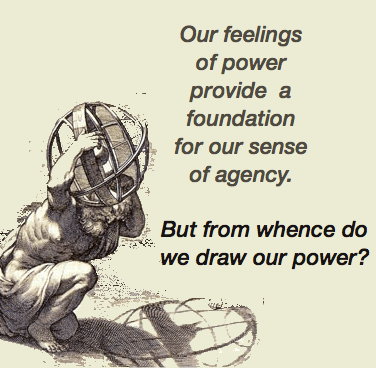 Power serves as the foundation for our agency in life, but if we never learn and build a healthy foundation of power, we have to find it somewhere. People quickly find alternative sources from outside of themselves, and 'one-upping' oneself might be the most basic of them all. If we find our power and identity in 'us,' we can create an illusion that we're better than 'them.' Power and praise, success and strength seem to some like they are finite resources because of the emptiness that they feel. And if they can throw some shade on 'them,' it feels like they're just one rung higher on the ladder of power and worth.
If we grew up as Christian Fundamentalists, we learned quite a bit about us and them. I grew up as a Pentecostal, and I knew well about the problems of us and them. We had better insight than those who didn't talk in tongues. The Baptists, for example, saw us as inferior because we weren't Baptists. The Catholic down the street was technically a Christian, but she practiced idolatry. In our groups of 'us,' we drew power from our identity, despised the power of 'them,' and none of our pettiness honored God. We flattened the unique and beautiful qualities of 'them,' and magnified the lowest common denominator as if it applied to all. I often thought that we differed little from them.
The Loss of a Berean
I'm heartbroken over the death of a young wife and mother, but also that some have turned the tragedy into a zero-sum game to bolster their own egos. I grew up with the idea of the Benevolent God who took great interest in the lives of people but wrote a story of sacrifice to replace the cruelty of the Law with the spirit of love shown to all. My faith provided so much goodness that I wish to share that benefit with others, especially those who suffer in life. (How sick would I be if I had a medicine that I held back from a sick person or food from someone who was starving?) I don't always get it right, and my failures bring exquisite pain, but I strive to respect the different perspectives that other people bring to religious experience, especially if they do not share mine.
I know that Rachel Held Evans grew up and was educated under very polarized fundamentalism that was rife with sacred cows and spiritual pride. Talking to others about beliefs falls right into the 'us' and 'them' trap, and it has little to do with sharing food with the hungry. One must make oneself worthy to go out to meet the narrowly defined God in the right place, at the right time, and in the right manner. Only troublemakers asked questions, and good people dared not ask much. Rachel questioned those beliefs in an honest way, seeking and finding God with wholeness of heart.
I have my fundy moments and my own sacred cows, just like everyone else. I came from a different era than Rachel did, but I was taught to fearlessly question God. Rachel had far less room to question the Authoritative God, and she sought out credulity like a Berean (the people that the Apostle Paul met who asked him to defend his beliefs before they trusted him). In kicking over the sacred cows that surrounded her, she fearlessly carved out a new place of grace for many others who could find no room to even think about God. Some of her questions ruffled my own feathers from time to time, but I also trusted God to be faithful and big enough to handle anything we could ever question. I trusted her to God and knew that her story was not over.
A few days ago, we all learned that her story here in this life ended, leaving behind a young family that must not only mourn tremendous loss but also carry on in life without her. Several people wrote to me to ask me what I thought about some of the things she'd said on her journey that don't rise to a traditional fundy standard. Appreciating the beams in my own eye, I reminded all that we look at others through eyes of love and hope which sees the good in 'them' and offers us kindness and patience for all of us. In a world full of people who are so willing to throw God away, here was a young woman who also saw God as big enough to handle her doubts. God loved her despite it all, and, I believe, because of it all.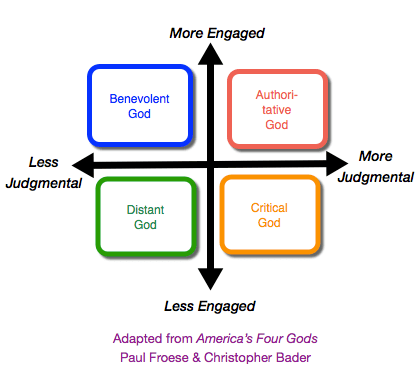 If God loved us enough to sacrifice everything to save us through so much suffering, wouldn't that same God offer us liberal opportunities to make all things right in our hearts while we still could? May deathbeds and comas be places of God's powerful presence of mercy! What glory does God or Christianity get by condemning or questioning the eternal fate of a young woman in the wake of her death? She defined her faith as an evolving one, but mine is just as dynamic, and I hope that it continues to grow in refiner's fire until my days come to their end. I take joy in the thought that God shows as much love to us in death as is shown to us in our spiritual birth and life.
Fruitcake
As I read some of the hateful comments about Rachel this weekend, and the people who so swiftly postured themselves to use her death as a talking point to force their twist on fundamentalism, I thought of my grandmother. (I had a wonderful one, but I speak of the unpleasant one.) Before I was born, I fell into the 'them' category with her. I really knew little about her, and I don't know that she was kind to anyone. I offered to help care for her in her last days, but her diagnosis and death came so quickly that I wasn't even able to attend the funeral. My mom called me in disbelief because everyone at the church (which my grandmother didn't even attend) went on about what a wonderful woman she was during the service. Mom said, "I wanted to get up and say that I was in the wrong church!" "What was wrong with me?" "Why was she never kind to me?"
When I asked what people said about her in the gathering afterwards, all anyone talked about was the exceptional fruitcake that she made every Christmas. I've got some serious issues with my mom, but I pointed out to her that in addition to her excellent skills in the kitchen, I could name twenty people with little thought whom my mother helped when they had no home, no transportation, and no food to eat. We took in all kinds of people to live with us over the years, and helped and fed many. My father didn't even attend church until I was an older teen, but I can't begin to count the cars he repaired for mothers at our church. When it comes, no one at my mother's funeral will find time to discuss baking which was on par with my grandmother's skill anyway. They will speak about what a faithful friend she was and how her generosity and sacrifice changed their lives when no one else cared about them.

Critics and naysayers like Lori Alexander could not wait to go on about how RHE now burned in hell. Considering the source, while I wouldn't fault an old fundy preacher for pointing out what we all will face when our days come to an end, I would think that the onus of eternal consequences would at least be placed on the living. All of our days are short and numbered, and an untimely, unexpected death carries a message for all of us who live. But that wasn't what we heard in many places in fundytown this weekend.
I thought of my grandmother's funeral and rejoiced in the contrasting evidence of so many who credit RHE with helping them to rekindle their faith in a new way, just as she did. She didn't sell out to the institutions that bully so many, and she birthed a place of love for her generation. Given the little screed that I've read from her, I suspect that Lori Alexander's funeral will be more like my grandmother's where few weep, and there is so little good to say of her that they will have to talk about fruitcake, too.
Fruitcake indeed.
Cindy is a nurse who was raised in Word of Faith, a Second Generation Adult of cultic Christianity. She and her husband dabbled in Calvinism and Theonomy as a foil to Christian anti-intellectualism, and they were exit counseled together when they walked away from a church that embraced Gothard's teachings. Cindy escaped many Quiverfull pitfalls but became a social pariah for failing to birth a family. She's been decrying the abuses of the Patriarchy Movement since 2004, and she writes about spiritual abuse at her blog, Under Much Grace. Read more about her here.
---
Stay in touch! Like No Longer Quivering on Facebook:
If this is your first time visiting NLQ please read our Welcome page and our Comment Policy! Commenting here means you agree to abide by our policies.
Copyright notice: If you use any content from NLQ, including any of our research or Quoting Quiverfull quotes, please give us credit and a link back to this site. All original content is owned by No Longer Quivering and Patheos.com
Read our hate mail at Jerks 4 Jesus
Check out today's NLQ News at NLQ Newspaper
Contact NLQ at SuzanneNLQ@gmail.com
Comments open below
NLQ Recommended Reading …
I Fired God by Jocelyn Zichtermann