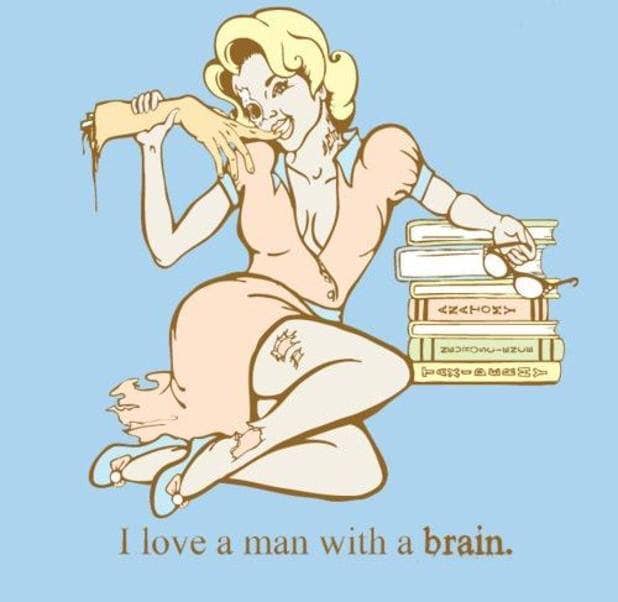 We're on part three of Debi's Bad Brains Blues. See Part 1 and Part 2 here.
There is not much going on that could be called 'Neuroplasticity' in any of these pieces, just Debi's usual stew of assumptions, bad ideas and the toxic sludge they call 'advice.' I initially thought this piece, on the role of music in developing children's brains wasn't so bad, but the farther you wander into the piece the more Pearl-isms pop out. Debi really hates her some rock and roll, doesn't she?
Debi starts off well, with the oodles of research others have done that proves the value of music in the lives of everyone. It can even raise the IQ by as much as 7 points. That should set her fanbase drooling considering getting your children to play the piano or violin is huge in Quiverfull households.
Then Debi tackles the difficult and much disputed claims of children having perfect pitch. Less established science on this one, and I've seen many claims all over the place. Interestingly it seems all so far all of Debi's claims and verbiage are straight out of a pile of articles by British newspaper The Telegraph.
It looks almost as if Debi just Googled the subjects and picked the first option, which is the articles in The Telegraph. Interesting research methodology and most shallow. So much for her claims of years of research on brains.
The next pile of paragraphs just regurgitates standard music does this to your brain factoids. Then she moves to playing music to babies in the womb, again, long established science that surprises no one. And then we get this:
Pity the infant exposed to rap and most pop music.
Oh, Debi, your prejudice is showing again, my dear. None of the resources or research I saw suggested that one type of music was preferable to another. You know what the biggest factor was? Parents and children enjoying music together.
I am reminded again of that scene in the movie "The Blues Brothers" when Jake and Elwood ask the bartender at Jake's Country Bunker what type of music they have. The bartender cheerfully answers, "Oh we got both kinds, Country and Western!"
More blathering on the importance yet again of music for many paragraphs before Debi reinforces that one untrue thing – the type of music.
In summary, this means that exposing your newborns and young children to softly playing, quality music will improve their speech as well as their musical ability. Exposure to good music will expand your child's brain to be able to accommodate new areas of information. Music is a healthy stimulant for many areas of knowledge.
And just like that we're into Debi's Opinions land with a bit titled The Curse of Noise. Debi claims undergrads exposed to the loveliness of Mozart suddenly scored 9 points higher on their IQ tests.
She cites another book and another researcher to bash anything that is not Mozart or Vivaldi:
He reported that fetal heart rates steadied and kicking decreased, while other music, especially rock, "drove most fetuses to distraction."
How could you even measure what a fetus in distraction even looks like? Perhaps babies kicked more vigorously during rock music because of the driving beat. Everything I'm seeing on the research on kids and music seems to indicate that rhythm and patterns are of utmost importance too.
Choice Debi tidbits with no backing:
Some "music" is noise.
Translation: All music not coming from at least a hundred years ago from white European culture. I got news for Miss Debi, when having an MRI while wearing noise cancelling headphones that lovely classical music does nothing to muffle the bangs, the clangs and clicking sounds. Do you know what type of music does? Rock music, classic rock music, bass thumping rap music, and even some pop music. Everything has a purpose, even rock and rap.
Noise is bad, but loud noise is worse. It is extremely debilitating to the brain as well as the ear.
This all followed by great piles of fear-mongering about the damage you do allowing your child, even in utero, when you expose them to dangerous things like rock music and the white noise of fans and motors. Ear buds and headphones get shade for damage too.
Life is noisy. You cannot even hope to cushion your child from the every day noises of traffic, planes, construction, fans and a host of other things. Better to work on demystifying those things. You do no one any favors by so carefully shielding your child from real life that they freak out the first time someone uses a blender around them.
Then we have Debi claiming that music therapy is healing children from such tragic diseases as autism, ADHD and Tourettes. Again with zero citation. Calling things that are different developmentally diseases is helpful to no one.
She goes as far as making up things she calls 'brain damage' and then says that learning to sing helped former Congresswoman Gabby Giffords, piles of old folks, people with Parkinson's and other types of neural dysfunction. At least with the singing Debi has links to legitimate studies, but knitter please, this is one confused chapter leaping from place to place mixed with Debi's racism and hatred of non Classical music.
Tomorrow we are done with Debi's brain problems from this hideous book, at least right up until I manage to get my sweaty plump little hands on a copy of "Create a Better Brain Through Neuroplasticity"
At least today was closer to the actual subject of changing brains. Debi's entire chapter can be summed up as 'Play hymns and classical music only for your children. Everything else is the noisy devil's music and will make them stupider'
All of this just reminds me of Audio Adrenalin's "House Plant Song"
---
Stay in touch! Like No Longer Quivering on Facebook:
If this is your first time visiting NLQ please read our Welcome page and our Comment Policy! Commenting here means you agree to abide by our policies.
Copyright notice: If you use any content from NLQ, including any of our research or Quoting Quiverfull quotes, please give us credit and a link back to this site. All original content is owned by No Longer Quivering and Patheos.com
Read our hate mail at Jerks 4 Jesus
Check out today's NLQ News at NLQ Newspaper
Contact NLQ at SuzanneNLQ@gmail.com
Comments open below
NLQ Recommended Reading …
I Fired God by Jocelyn Zichtermann