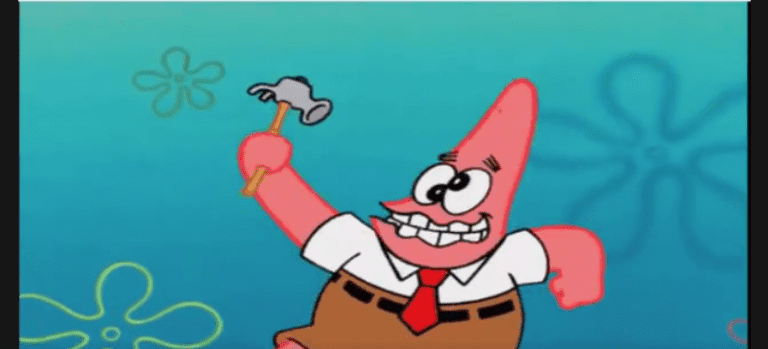 Another article from No Greater Joy magazine written by Debi Pearl, another lame goat rodeo of an advertorial for her brainless book "Create a Better Brain Through Neuroplasticity". Debi is nothing if not patently transparent in her motives. I am guessing the fact that book has sold about as well as an Amish marital aid is driving the constant more than a year long now promotion of the book.
God's word may be alive, but it does not say a gosh darn thing about not allowing yourself or your children to have fun moments, down time, or any decompression no matter what Debi tries to claim. Debi claims yet again that if you let your kids watch any kids movies or cartoons you're turning them into rebellious fools.
There is just something about this subculture that wants to ignore that we're all humans, with varying human needs from day to day, or even hour to hour. They will demonize you if you admit you need five minutes to yourself to breathe. much less an hour to pull yourself together. And we all know we need that from time to time. It's especially irritating when you see verses where Christ himself withdrew to rest, or took a nap, yet they believe no one needs those things. The cognitive dissonance must be staggering in some of these folks.
"As a general rule, in the evenings most children end up watching some silly (hopefully inoffensive), nonsense video because their parents are tired and are looking for a way to entertain the children until bedtime. Such a terrible waste of good minds."
So what does science have to say about those breaks, where you might watch a cartoon, take a walk or play a game? That they are very helpful in resolving problems and resetting the brain.
In face some researchers insist that we need more, not less, downtime to process information, form memories and work out complex problems. Runs contrary to what Debi is promoting here.
"The brain is ever gathering information. Everything deposited into the mind will provide the raw material for all future thoughts and behavior. What they think today they will be tomorrow. Nearly all children's programming depicts people (and talking animals) as silly fools. They are your children's mentors. YEEK! God laid out a plan to avoid raising fools, and it is easy, doesn't take but a few moments, and will change the course of your entire family."
Taking a mental break to watch a cartoon is not likely to end with your child's thoughts leaking out of their head, behaving in a mindless manner until they end up in a crack den or worse. As kids brains grow, they are exposed to new ideas, they too need the same downtime to process learning.
" To fear government officials (i.e., child protection services, IRS, policemen with radars, etc.) and not fear God is idiotic. "
Yes, but God never gave anyone a speeding ticket, or kept investigating people that feed their husbands Kit Kat bars while ignoring their growing childrens nutritional needs. Besides, if you are living by the the standards of Christ you're (hopefully!) not speeding or starving your kids for Jesus.
Insert a huge pile of Old Testament stories without much relevance to the issues at hand of allowing children to watch kids movies and cartoons during down time.
"I know what you are thinking: "How do I accomplish this enormous task of teaching my children ALL the Bible stories?" Glad you asked!"
"Veggie Tales" and the other five trillion versions of Christian movies and cartoons geared for children?
"If your goal is to raise wise, honorable children, establish a habit every evening of having the children sit on their beds and listen to the Word of God being read aloud. For the first few evenings you will need to sit with them to make it even more special; then continue to drop in for a few minutes most nights. In your homeschooling the next day, you could have each child tell a little something of what they listened to the night before. You will probably need to help spark their memories, so keep up with what they are listening to each night"
That's right. Saddle that hard pressed momma with another 'Must Do' that could be done at least part of the time by a singing carrot.
Then Debi brings up her hideous clown car of a book on brains, plus doubles down again on her misunderstanding of what music does to the brain.
"… music causes learning to pass back and forth between both lobes of the brain, greatly increasing retention. Therefore, having soft classical music playing in the background while Alexander Scourby reads the Bible will greatly enhance their memory capacity. "
And the jury is very much out on this. Learning to read music, or play an instrument may help your intellect. Listening can help you focus. But recent research seems to indicate that Debi's blanket statements about how music makes you smarter simply are not across the board true. This is what is so uniquely frustrating about this book, Debi mixes old ideas, with assumptions, the tiniest bit of light research, and her own ideas and vomits out this concoction of stupid.
And you cannot learn anything from cartoons? I would dispute that! "Ren and Stimpy" convinced my then five year old son to always brush his teeth morning and night or the Nerve Ending Fairy would come for his nerve endings after his teeth fell out. And that, my friends, was a successful end to a long running battle with my son.
Debi can to suck on a Blammo Log! Everyone needs breaks and cartoons will not turn your child into a sub intelligent moron.
Stay in touch! Like No Longer Quivering on Facebook:
If this is your first time visiting NLQ please read our Welcome page and our Comment Policy! Commenting here means you agree to abide by our policies but our main rule is this – Do not be a dick!
Copyright notice: If you use any content from NLQ, including any of our research or Quoting Quiverfull quotes, please give us credit and a link back to this site. All original content is owned by No Longer Quivering and Patheos.com
Read our hate mail at Jerks 4 Jesus
Check out today's NLQ News at NLQ Newspaper
Contact NLQ at Suzanne.calulu@gmail.com
Comments open below