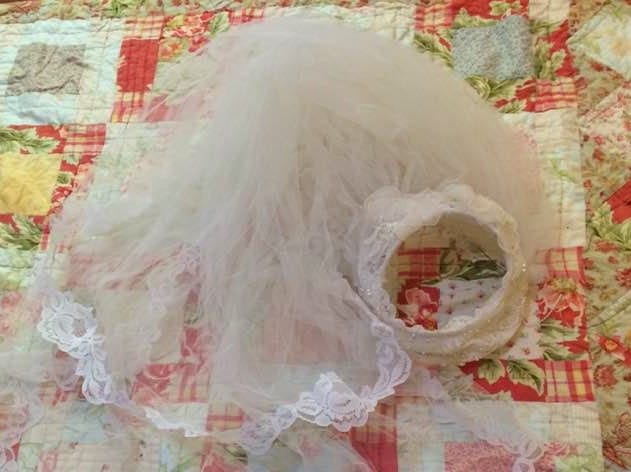 Continuing on with looking at the piece written by the husband of our least favorite Quiverfull cultural enforcers, the two that shall not be named here. Part one is here.
I am reminded of an old column in one of the women's magazines, Good Housekeeping perhaps. It was titled "Can This Marriage Be Saved?" and featured a tale of woe, told by each spouse, with a marriage counselor giving advice at the end, and a summation on if the couple was able to put the advice in place and save their marriage. It was illuminating to the types of problems that beset various peoples marriages.
The husband continues on with his wife's complaints against him, petty as they are they indicate that their marriage is more about complaining and whining than trying to find solutions. This is a selfish petty man whining about how he got his wife to behave. Typos are original with the document.
"Of course I am moody and upset, because you make me that way. If you were a loving husband you would not say those unkind things to me and you would eat salads with me and the children instead of staying late in your office. And you play too much basketball instead of being with us, and you don't have devotions with me, and you don't pick up your newspapers and you don't squeegee down the shower! If you would just walk with me we could have a good relationship! From her box all these things became proof that: "You don't really love me!"

Does this sound familiar in any way? Here we were two "peas in a pod" both in our box of selfjustification and self-deception.
Sounds like someone would benefit from outside activities like a job, or volunteering, or just lunch with the ladies. Get out and do something that does not involve waiting around for a mere man to make you happy. Seriously the level of unhappiness being dumped on the husband is either built up resentments, or someone stuck in an almost agoraphobic world that makes her unhappy.
"The Believer is called to put off the old self and put on the new life that walks in the Spirit of Christ Jesus. When we betray our new values we end up in our box surrounded by our selfjustifications, excuses, and blaming others. When we are outside of our box and walking in the new life of Jesus we can withstand the need to react to the sinfulness of others towards us."
Withstand the need to react to the sinfulness of others towards us? That must be why the wife deletes every single comment on her social media and blog that does not either vainly flatter her, or slavishly agree. Must be why the husband attacks others.
"Adam had only a few things to value it seems. He just had to manage the earth and listen to His Creator by not eating the forbidden fruit. When he allowed Eve to eat the apple and then listened to her voice instead of God's, he jumped into the box of self-betrayal. He had gone against his own values of who he was supposed to be. Not only did he not rule well over the earth in allowing his wife to sin, but he also disobeyed the One who made him and gave him his values.

When we do those things we know are wrong and go against our basic values; most often when we feel we have been wronged by our spouse. When Wife sinned against me my response was not loving and kind, not even firm and kind, but rather it was unkind. I could not see how unkind I was being, but she could and she felt it its sting."
I think these two paragraphs sum up everything horribly wrong in this marriage. Adam "allowed" Eve to eat the apple? If I remember my Bible correctly Eve just talked to the snake/devil and scarfed down the thing, no asking permission from Adam, no consultation with Adam. He played no part in her decision to taste that forbidden fruit. No permission, no control, no say so.
But this fool thinks he has permission to control his wife! He thinks if she does something wrong she's personally sinning against him, instead of just plain old doing the wrong thing. It's a personal affront. That's not supported anywhere in the Bible either. You can sin against God, but not against other people. You treat them badly, or wrong them, but you are not sinning against someone else. If they think you are then they are usurping the role of God.
"Wife fully admits, now that she is freely outside her box, that much of what she demanded of me with her moods and frowns and difficult ways were all wrong. But she was in a box of selfdeception where she could not see half of her bad behavior and wrong thinking, and the other half she justified, "If only my husband loved me as Christ loves the church!" As soon as he gets his act together I can then consider becoming a submissive godly wife. He is supposed to lead me in love, so it is mostly his fault… I am staying in my box where I feel nice and protected by my self-justification and self-rationalizations until he begins to live up to my expectations."
Please do not follow the example of any of this. It's just an exercise in unhappiness and frustration. It's not "Godly" it has nothing at all to do with God, just two warped personalities attempting to shoe horn the idea of God into their selfishly bad relationship. No where in this piece do I read or love, patience, kindness, forgiveness or anything sacrificial. These people are both "ME! ME! ME!", even now. Don't do that. No partner should even consider trying to exercise this level of control over the other partner.
This is still going to take some weeks to unpack because there's just so much wrong here. At one point the man says that talking and communication in marriage is not needed.
One funny awful this man said this week was that he's upset that unemployment payments are being raised during this time of COVID 19 I am guessing he thinks people with blow it on lottery tickets and malt liquor, or a new Peloton which runs more than that $1,200 stimulus check or an extra $600 a week unemployment. Pelotons cost $2,245 according to their website.

I expect most people getting these stimulus checks will be buying food and paying rent, not getting exercise equipment. Although that Peloton suggestion is something to consider if money is not a problem. But it just shows how completely removed from normal people, reality and every day life this particular couple is.
Stay in touch! Like No Longer Quivering on Facebook:
If this is your first time visiting NLQ please read our Welcome page and our Comment Policy! Commenting here means you agree to abide by our policies but our main rule is this – Do not be a dick!
Copyright notice: If you use any content from NLQ, including any of our research or Quoting Quiverfull quotes, please give us credit and a link back to this site. All original content is owned by No Longer Quivering and Patheos.com
Read our hate mail at Jerks 4 Jesus
Check out today's NLQ News at NLQ Newspaper
Contact NLQ at Suzanne.calulu@gmail.com
Comments open below
NLQ Recommended Reading …
I Fired God by Jocelyn Zichtermann