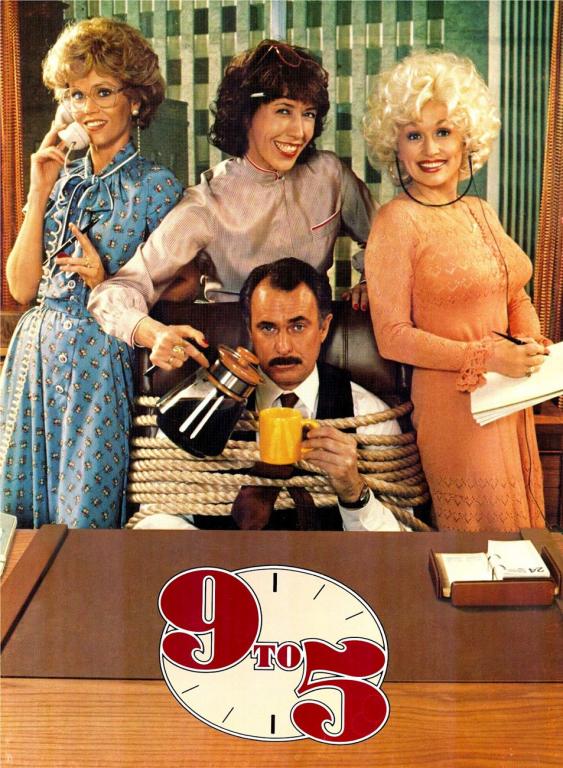 Larry Doth Speaketh! Harketh! Harketh! Yesterday at his site Biblical Gender Roles Larry Solomon foolishly sounded off on "Career Women" He goes so far as to claim if a wife is not home full time sexing up her man and hovering over the kids like an over anxious Mary Poppins that God hates her guts and everything else.
We all know what a rotten stinking load of codswallop that is. Even in the Bible there were working women like Lydia was a merchant involved with the selling of high end purple cloth. There's that unnamed woman in Proverbs 31 ordering her servants around, and buying and selling land, running the vineyard. Let us not forget Priscilla the tent maker. Just a few of the 'career women' mentioned in the New Testament.
Whenever these piles of these weak beta Christian patriarchs refer to the wild wicked working woman you get the feeling that none of them really know what a working woman is. They imagine the rapacious woman who would do anything to get ahead. I am reminded of an article in National Lampoon in the early 1980s about how to sexually harass women in the workplace. They had a drawing of a very sexy career woman with short hair, and advised the readers that she is some sort of man eater career ladder climber than will do anyone and anything to get ahead.
That is so not the reality for most working women. Most working have more in common with the women of the movie "9 to 5" than this terrifying to them female predator. They are pushing an idea that all working women are this uber groomed woman with ice water in her veins, instead of the reality for many, working behind a desk doing rote things, or manning the cash register at the local store, cleaning other peoples homes and businesses, manning the grill at a restaurant, or any number of less than glamour things. In my working life I found myself routinely in a county car going out to do an investigation, or sitting behind my government issue beige steel desk updating case files. Not glamorous like Larry thinks it is, just the hard reality of working.
Bonus points, I never had trouble keeping house, caring for my kids, putting meals on the table or any of the other things he's listed. Just like I am sure most of you here didn't have trouble doing. You do what you must, the reality is that most families require two people working in order to own a home, and build retirement savings.
But I am not going to quote Larry here. as usual the really toxic horrid words are among the comments. Below is a comment by Larry's frequent commenter Jonabah the Rechabite that takes Larry's theme and runs with it in the nastiest of ways. He claims his words are not hyperbole, but they all are. To quote a great old blues song 'Sayin' don't make is so.'
"God made us to live in relationship. Not only is not good that man should be alone, but even God is not alone. There are three persons in the God-head in relationship with one another. Women were specifically created to live in relationship with a man. To deny this design is as foolish as denying gravity. Scripture is our ethical standard, but If we look to general revelation to support that ethic we will find: