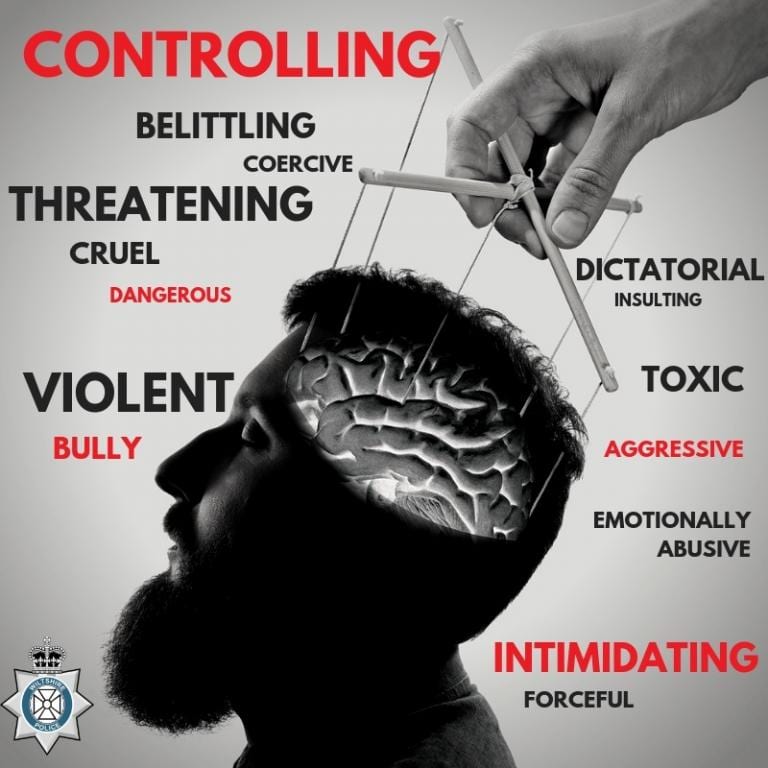 I had originally been working on a post involving John Piper and how easy it is to go from one abusive high demand cult church to another when this situation popped up on my radar. It was posted in one of the Facebook groups I am a member of involving she who may not be mentioned. I am never surprised to see the men of her group spout regressive, violence laden, woman-hating words like the Incels, Red Pillers and Manosphere guys they seem to be. But occasionally one will catch your eye as worse than the rest.
A week or so ago we started seeing one of the regulars at Mrs. We Don't Mention Here post more and more. A guy named Simon Speckels. At first people were laughing, saying this had to be her husband lurking under sockpuppet name since it was an avalanche of comments that seemed to be speaking for her, like he does many times. But then something happened quite disturbing. The posts have gotten much more scary and intense. Take this one for example where he told an domestic violence victim that her own abuse occurred because she was not behaving the right way.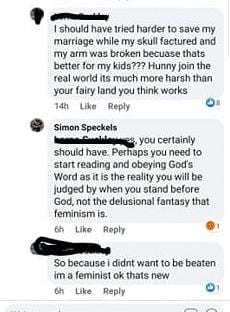 I have removed the name of the lady in the screen cap because she did nothing wrong in the face of this horrible man Simon Speckels. Bad enough, right? Stay tuned. Oh and Mrs. NoMentions left it up, allowing this approval of spousal abuse to stay up. Lori Alexander apparently does approve of spousal abuse. There, I said her name.
Myself and others started taking a look at Mr. Speckels online presence and real life information. He's quite easy to track down, right to phone number and address. He's not hiding. But I am not interested in doxxing him. There is no doxxing, exposure, or violation of privacy if you are posting the same information about yourself everywhere.
Looking at his Facebook I was amused to know that he is a man of color who has Confederate flags all over his pages. Self hatred is so attractive, and it's a big red warning flag in a partner. If he hates himself, what is he likely to feel and do to you?
The most frightening part of his online presence is the fact that he married less than two years ago and nearly everything he posts is straight out of the domestic violence handbook. Which is why I am featuring him here. He's in that alienate friends and family stage of early marriage that eventually leads straight to greater acts of abuse as time goes on.
His wife's entire family apparently hates Simon and there's been quite the war of words between them and Simon on his wife Joanna's Facebook page. Screen caps below without names removed. It sounds very much like he's indulged in some rather hateful behaviors in the past all the while starting the toxic control over his bride and tightening the net.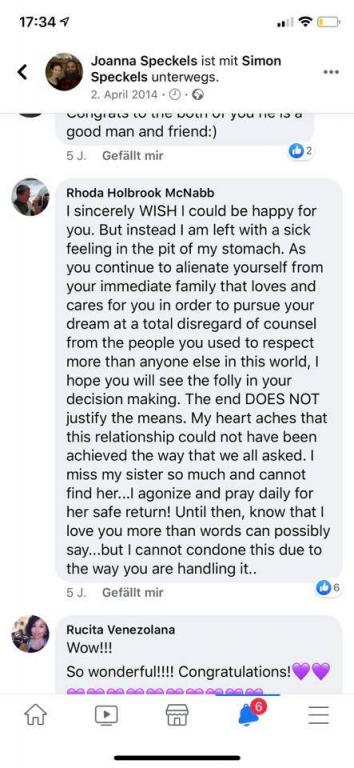 He is right in that no one is perfect. That much is true. I know I am far from perfect. But most of us do not openly indulge in abusive behaviors codified by an incorrect reading for the Bible. Reading through this list of screencaps involving his in laws and the things he keeps saying about marriage, about controlling one's wife, his disrespectful words to other women this has all the classic red flags of an abuser setting up his prey via isolation from friends and family. And Lori Alexander and the other so-called Christians are helping him set it up. This isolation is one of the most common red flags in relationships in Quiverfull.
Links about isolation and its role in domestic violence.
There are literally thousands of articles out there pointing out how isolation is a beginning step leading to more abuse. It's part of the Power and Control wheel model we use here at NLQ and other organizations use developed by the Duluth Model.
Is abuse already going on ? No way to really tell that. Only his wife Joanna knows for sure. But there is such potential for abuse to happen based upon what Simon posts online. It's not a far jump to turn abusive.
This is the problem I have with Lori and Ken Alexander's theology. It not only pretends that abuse does not happen, it enables guys like Simon Speckels to justify their abusive behaviors, creating more abuse.
If you are being abused please reach out for help:
The National Domestic Violence Hotline or at 1.800.799.7233
It's your life, please don't think if you just submit hard enough or pray hard enough that it will stop. It doesn't stop, it merely escalates.
ETA: Turns out Simon has quite the arrest record and he has been in court a number of times now.

Stay in touch! Like No Longer Quivering on Facebook:
If this is your first time visiting NLQ please read our Welcome page and our Comment Policy! Commenting here means you agree to abide by our policies but our main rule is this – Do not be a dick!
Copyright notice: If you use any content from NLQ, including any of our research or Quoting Quiverfull quotes, please give us credit and a link back to this site. All original content is owned by No Longer Quivering and Patheos.com
Read our hate mail at Jerks 4 Jesus
Watch our goofy rants on YouTube and the bad Biblical advice of Dori Dalexander.
Check out today's NLQ News at NLQ Newspaper
Contact NLQ at Suzanne.calulu@gmail.com
Comments open below