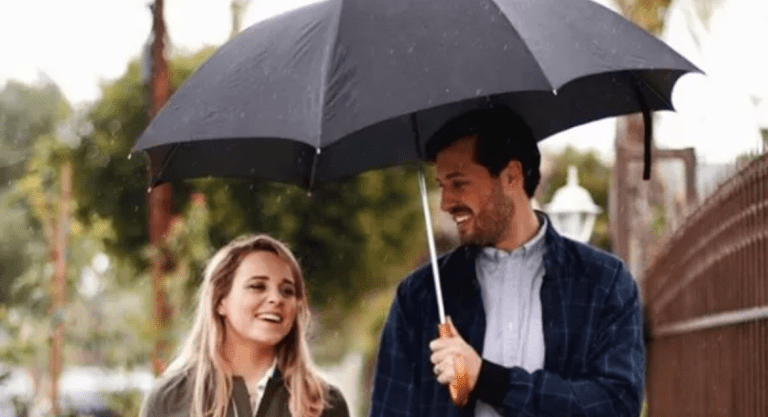 What happens when second generation Quiverfull former children turn into adults and carry out the most toxic parts of Quiverfull theology? Sadly a lot of rather bad things can happen, no matter how 'modern' they think they are being.
Getting that programing out of your head is hard. It's not just QF kids that have to do it. I think we all do to some extent. But for most of us it's not theology, it's not very dangerous ideas, it's more the day to day stuff like thinking that mustard must be refrigerated and finding out later it does not go bad at room temperature. Little things. Things you adjust as life experience shows you were your parent's teachings weren't a hundred percent accurate.
We're seeing this playing out right now in the lives of Jim Bob and Michelle Duggar's offspring as they struggle to find both income streams and relevance in a world that is very different than they believe it is.
This is one of the many ways that both Jim Bob and Michelle Duggar has significantly handicapped their children. Not allowing much in the way of education, leaving them reduced to begging/scamming/social media promotion as a means of support. It worked for Daddy, flogging out the family for dollars and freebies through TLC for some years. We learn these things at the knee of our parents.
This is why you will see all the Duggar daughters and daughters in law signing up to be brand ambassadors or social media influences, selling everything from doughnuts to clothing.
I'm actually kind of surprised none of them has signed up for predatory MLMs, or multi level marketing, like LuluRoe, Amway or Young Living. I'm guessing none of them is going to sign up for anything that requires an upfront large initial investment. Or Jim Bob shoots down those ideas rather than outlay the funds.
The influencer thing hasn't worked out so well for Jinger Duggar Vuolo at all. Upon her move to Los Angeles, California with husband Jeremy Vuolo the couple seems to be followed around all the time by a professional photographer. She's signed up for a number of partnerships, only to see the deals pulled the minute she promotes them due to outrage from the general public towards the company. People are sick of the family profiting from their notoriety it seems.
Jinger and Jeremy have a new scheme, podcasting, since videos and promotions haven't done so well. Supposedly about their lives and how God impacts their daily lives. Last week's was a doozy, as you can see from this screen cap of the subject Jinger is promoting.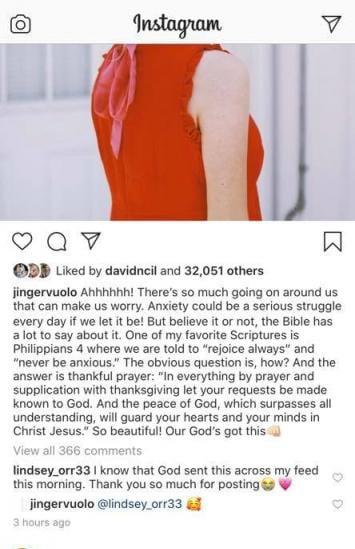 As we've stated before here, this is a toxic theology with a body count. Anxiety, depression, and other mental health issues are real. They aren't an indicator of your faith or lack of faith, but rather real, serious medical conditions in the same way that diabetes and heart disease are real. If it were just a matter of prayer then why is antidepressant usage the highest worldwide in religious groups?
This is what Jinger learned from her family, who follow serial girl molester Bill Gothard and his unscientific and proven to be wrong repeatedly ATI textbooks. Epic fail at giving out 'advice'
Another Duggar daughter is tossing out toxic life advice this week, poor shunned by the family Jill Duggar Dillard. She had this to say about tattling:
This just makes me so sad for Jill. This isn't about 'tattling', it's about disagreement. While I will agree that teaching your children to reach their own accords and settle petty minor disagreements is an important life skill, this is not how you teach that lesson.
You want your children to learn behaviors that will benefit them int he long run their entire lives. Being able to resolve petty differences of opinion is one of those things we all must learn. Doing it with minimal bloodshed and hurt feelings takes practice.
Step one is what got both Jinger and Jill molested by their own brother. "Talk sweet" is useless in the face of abuse, only emboldening the abuser because they know you cannot run and tell momma and you have to stay sweet. Obey someone older and male.
The other horrific part is Step two, telling an adult. Michelle expects those kids to tell an adult, but that adult will not be her. Another set up that enables the types of abuse that thrived in the Duggar household and many others.
My sweet corset cover, they couldn't even go to their mother when being abused because she doesn't wish to be bothered. You cannot get much more child abuse-y than that. Complete failure as a mother.
I hope that Jill's therapist addresses this very thing in therapy eventually.
Stay in touch! Like No Longer Quivering on Facebook:
If this is your first time visiting NLQ please read our Welcome page and our Comment Policy! Commenting here means you agree to abide by our policies but our main rule is this – Do not be a dick!
Copyright notice: If you use any content from NLQ, including any of our research or Quoting Quiverfull quotes, please give us credit and a link back to this site. All original content is owned by No Longer Quivering and Patheos.com
Read our hate mail at Jerks 4 Jesus
Watch our goofy rants on YouTube and the bad Biblical advice of Dori Dalexander.
Check out today's NLQ News at NLQ Newspaper
Contact NLQ at Suzanne.calulu@gmail.com