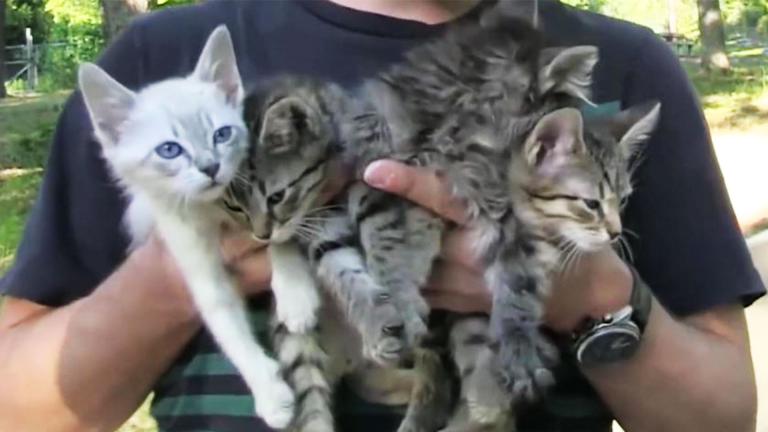 This morning I'd planned on writing about Jill and Timmy Rodrigues and enmeshed parenting. But this crossed my computer screen from the Facebook group 'Things Godly Women Say' and I had to switch. First, it's going to take some time to unpack all my thoughts on the enmeshment, emotional incest, helicopter parenting, and possible narcissism in that relationship. Second, I saw this crazy toxic hate speech by a male supporter of Lori Alexander and dropped my coffee cup in shock.
Meet one "Sharkly" purveyor of poisoned prose who calls other women 'whores' and means it. He demonizes everything about feminism at one of his blogs – "Laughing at Feminism" which, as named, is about his hatred of feminism and his baloney idea that all men are gods because of that dangly bit of skin infused with blood vessels so it can erect.
The other site is even more horrifying. "Whitewater Community Church" which seems to be aimed at his ex wife's church. It's a vile vituperative vomitus about the church, and not in a way meant to affect change of any the problems, or calling out the issues for resolution or answers. It's a hit job, saying things in the most disgusting and disgraceful way ever. If Julie Ann of Spiritual Sounding Board got sued after telling her story of spiritual abuse that seemed reasonable I wonder why this church is not trying to issue a cease and desist? Here's what he said about his ex and the church women:
"Many of the women come to their whore-worshipping "church" dressed as sluts or whores, because they are whores to the core, and yet they arrogantly imagine themselves to be morally superior to the unchurched living around them who aren't draping the name of Christ over their profligate and immoral lives."
He follows this by naming a woman he thinks is a gossip before turning to his rant that he could not get oral sex on his honeymoon from his wife.
"I can tell you for a fact, that my wife, Pam (Bryson) Entz who often leads the children at Whitewater Community Church, is a completely unrepentant whore who has spent her entire marriage taunting me that she is glad that she willingly bowed herself down before many other guys and sucked their penises, but that she will never ever show her own husband any of that sort of respect, because she claims it would be "demeaning" to her as a person to show her God sanctified husband the same respect she has shown for Satan's whoremongers. That is intentional psychological abuse of her husband. My wife literally started taunting me with that to intentionally distance me on our honeymoon! And she went into detail explaining to me that it was intentional disrespect to assure that I wouldn't fail to realize it was contemptuous. She knew I was a man of God and that I would honor my vows even when she refused to ever honor hers. My wife has a behavioral addiction called Intimacy-Anorexia that predisposes her to return evil for good, to those who seek intimacy with her, and her whore-worshiping church refuses to even ask her to get treatment from anybody certified to treat it. Whitewater Community Church has been fully committed to seeing that my wife fully break her marriage and break her children's home, rather than submit to her husband as God commands, and go to Dr. Doug Weiss to receive joint marriage treatment that specializes in treating Intimacy-Anorexia."
This is all taking place in Whitewater, Kansas, and I pray his ex wife uses his words posted publicly to excoriate him in court. Cut off all child visitation from this angry dangerous man. THIS is retraining order worthy, along with a possible legal solution. This is a guy with violence in his words, that is a threat to every single woman out there. This is who Lori Alexander adores as a fan.
His other site is no better.
"The driving force behind Feminism, is female discontentment. Specifically discontentment with men, and with women's God ordained role of serving men, who are the image and glory of God"
Actually no, the driving force behind feminism is the desire to earn the same wages as men, to have the same choices as men, and not be limited because of sex. That's it. To have the same human rights as men.
"Men are gods.

Men are the image and glory of God, Adam was graven by God out of this earth, into God's own likeness, and God breathed His own essence into the man. Adam was truly a son of God"
This does not make men gods. It just does not. There's nothing in the Bible that states men are gods. This is another frustrated, weak, whiny, upset white male entitlement no longer works for him guy who should be locked up somewhere. Not a good man.
According to this particular post he started the Whitewater Church website in an attempt to force his ex wife into therapy with him. Run, darlin' run. I don't care what she did no one deserves this type of open harassment. This sounds from his account of the marriage like another Lori Alexander type marriage, marriage for religious reasons with no love in it at all. He's still mad he didn't get a honeymoon blow job!
There are oodles of links to other blogs on his websites that we're going to be examining further. One surprising link I saw today was to another chatroom for Lori Alexander of The Transformed Wife on the white supremacy loving website MeWe. Go give Lori a shout out there if you'd like.
Stay in touch! Like No Longer Quivering on Facebook:
If this is your first time visiting NLQ please read our Welcome page and our Comment Policy! Commenting here means you agree to abide by our policies but our main rule is this – Do not be a dick!
Copyright notice: If you use any content from NLQ, including any of our research or Quoting Quiverfull quotes, please give us credit and a link back to this site. All original content is owned by No Longer Quivering and Patheos.com
Read our hate mail at Jerks 4 Jesus
Watch our goofy rants on YouTube and the bad Biblical advice of Dori Dalexander.
Check out today's NLQ News at NLQ Newspaper