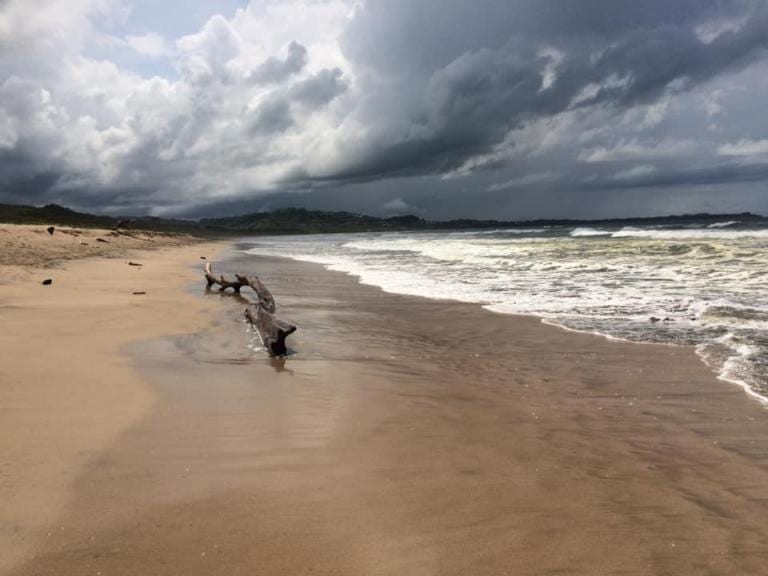 Over the past few days I've been introduced, actually reintroduced to an old idea I'd mostly forgotten about from my days living in a Quiverfull Evangelical church. I believe of all the falsehood taught on the subject of marriage it is the most toxic of them all.
Yesterday was a busy day here in Costa Rica. We had a several hour meeting with our new attorney, moving all of our legal needs from a pile of others to a single firm that came highly recommended. He asked us questions, we both asked him different questions on every legal subject you could imagine. Costa Rica is a culture where if one owns anything or is incorporated one must have an attorney who represents them. Better to have everything in house under one roof.
Towards the end of the meeting our new representative wanted to know how we wanted to proceed, with him doing all the paperwork requirements and government payments, or him just providing us with minimal services and reminders for a smaller fee. My husband Jim and I had differing ideas on this. I wanted the lawyer to do it all, the fee schedule was reasonable, and I knew at least everything would happen on schedule here, important in a place that requires us to file various paperwork in different months. Jim wanted to do it all ourselves.
I know how overwhelmed we can get, how forgetful we are both prone to be. How many things here require multiple visits to government agencies. I spoke from that perspective, doing it in a way that was the right appeal for the time. Approach is everything.
We talked it over, with me making my points, Jim his own, and the attorney interjecting a few times over services. Ultimately Jim came around to my ideas that this was too important to not have done right.
When we left the attorney's office, both happy and satisfied with the the conclusion my cell phone blew up. Why? Because I'd dared state on one of writer Tim Fall's social media accounts that spouses aren't joined at the hip and that it's perfectly fine to hold different ideas. I had rather liberal Christians tossing about that toxic idea that someone has to be the boss and call all the shots, that two should be completely united as one, one thought, one idea, one on every single thing.
What was the topic? When is it safe to return to church. Jim has returned. I have not, and will not until cases here decline quite drastically. I am fine with him returning because measures are being taken, masking, social distancing, holding the service out of doors, limiting the number of attendees. He misses the social aspect. I do not. We are both perfectly fine with the decision the other has made.  There is great freedom in being two separate fully functional adults.
This, this extra Biblical idea that when you marry the wife becomes a mirror, always reflecting back the husband, his ideas, his needs, his wants is pervasive and toxic. It pops up when you least expect it, and in some rather inane ways. Christian writer Sheila Wray Gregoire of "To Love, Honor and Vacuum" has a piece up right now on this same subject, but as the idea of toxic marriage counseling. You just have to look through the piles of counseling documents and roles of women paperwork up on her site to see this idea played out in terrible demeaning ways.
All you have to do is look at lists like those I've linked above, look at the high divorce rates within the church, the high rates of antidepressant drug use in the church, and you can see something is very clearly wrong. I lay it at this bedrock theological idea that has no real basis in scripture. It's a frustrating way for a wife to live, constantly choking back her real feelings, and it's just as bad for the man, being built up to run rampant with every foolish whim.
We aren't designed to have hive mind. We're all uniquely and wonderfully made differently from one another. Imagine just how boring the world would be with clones in marriages.
Sometimes disagreement in marriage is necessary and healthy. You'd say something if your precious husband picked up a poisonous snake that was posed to bite him. Why not when he's about to take an action you believe will be disastrous in some way. We need to be in partnership with each other to help each other be a better version of themselves and not pick up those snakes.
Having your own thoughts and opinions is not a sin, no matter how they try to dress it up.
Stay in touch! Like No Longer Quivering on Facebook:
If this is your first time visiting NLQ please read our Welcome page and our Comment Policy! Commenting here means you agree to abide by our policies but our main rule is this – Do not be a dick!
Copyright notice: If you use any content from NLQ, including any of our research or Quoting Quiverfull quotes, please give us credit and a link back to this site. All original content is owned by No Longer Quivering and Patheos.com
Read our hate mail at Jerks 4 Jesus
Watch our goofy rants on YouTube and the bad Biblical advice of Dori Dalexander.
Check out today's NLQ News at NLQ Newspaper
Contact NLQ at Suzanne.calulu@gmail.com