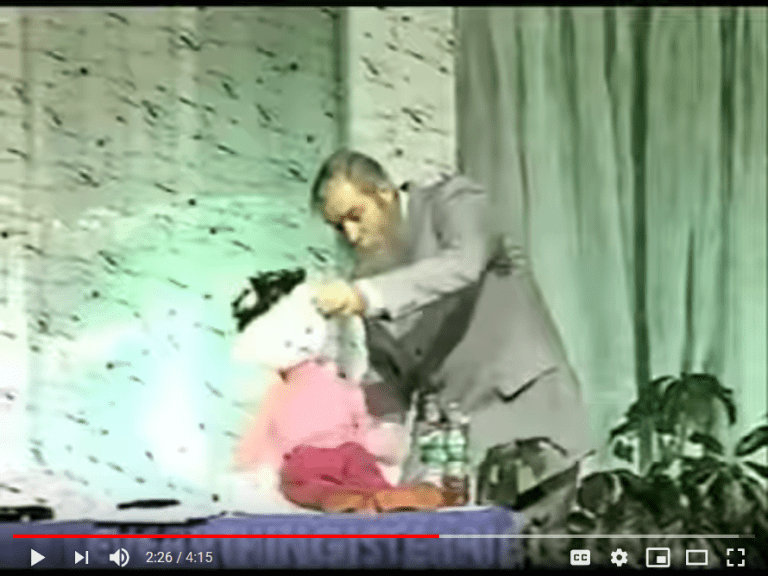 We're back again in this month's No Greater Joy magazine with another parenting article written by new to NGJ writer Wanda Kinsinger. Remember Wanda? She's the one that has written a book on homeschooling and wrote several articles from NGJ including one on how much harder adopted kids are to raise that natural ones? Her, yes, her who says she has three adult adopted children and two wonderful fully functioning Onward Christian Soldiers children.
I will give her credit, in her long defunct blog she at least had the good graces to take her three adopted Vietnamese children, Jesse, Joy and James to Vietnam to learn about their birth culture. That qualifies as almost liberal in Evangelical circles. Good for her.
What is not so good is her embrasure of all things Pearl and "To Train Up A Child" In particular the idea of training and how she applied it to her adoptive children. Let's get this out of the way up front – YOU DO NOT SPANK OR HIT ADOPTIVE OR FOSTER CHILDREN UNLESS YOU WANT TO LOSE THEM TO CPS! Really with all the evidence on what happens to a child's brain when you use physical violence as punishment no one should ever be hitting a child ever!
What I mean here is that it illegal in some states to spank a child who is in your care as a pending adoption, adoption or foster care placement. Please do not spank your adopted/foster child!
She babbles on and on about finding the twos terrible, finding the Pearls book and YouTube videos and doing that crazy training of getting the child to perform ridiculous repetitions actions that's supposed to build trust, not the idea that mommy is obsessional and clearly inanely controlling. Followed by this. The emphasis is mine:
"A significant difference I noticed after I began to train was the decreasing need to discipline and punish. I was no longer facing the "terrible twos" but was enjoying the "terrific twos." James and I did a lot together and had so much fun and sweet fellowship while training. When something needed to be addressed, it was no longer a long, drawn-out battle but was dealt with quickly with a hug and a prayer following, restoring fellowship immediately afterwards. Sometimes, James would come and confess something he'd done and ask for a spanking. Afterwards, he'd cuddle in my arms and thank me."
That's just sick! She's grooming her adopted son to accept abuse as normal part of life, leaving him even more vulnerable to further and worse abuse down the line. Anyone that beats adoptive children has no business adopting.
"I had no idea such fellowship existed and marveled at the change in my son from the intentional acts of training. I had been raised with an overbearing rod of punishment. As a result, I wanted nothing to do with the rod and was trying to parent without it. Through Michael and Debi's teachings, I learned that the rod is an effective tool when applied correctly after proper training and within the scope of fellowship. It should never, never be applied while the parent is angry or as a substitute for training. This breeds resentful anger and further breaks down fellowship."f
I don't care if you're smiling and holding out a chocolate ice cream cone while you're beating a child. It's still abuse. The rod of correction, which here is a 1/4 inch plastic plumbing line, does much more harm to the soul, psyche, and heart of a child than any small 'rebellion.' Keep in mind in this abusive subculture having a food preference or allergy is considered rebellion. Not smiling is rebellion. Simple things are rebellion to these people when they are perfectly normal to the rest of us.
~~~~~~~~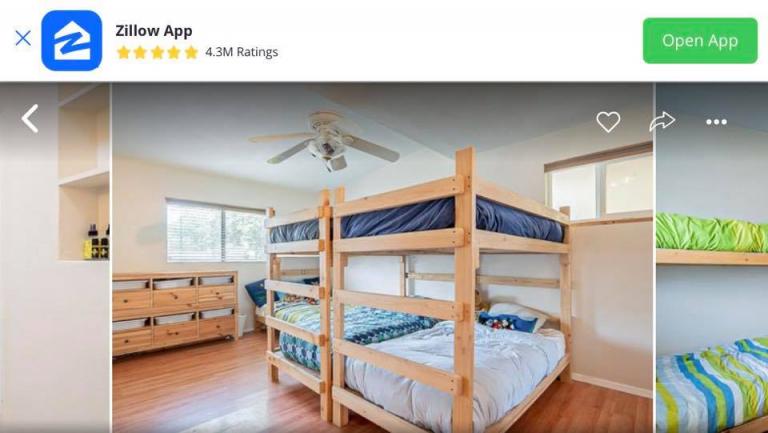 A sharp eyed Redditor put together a pile of photos explaining the layout of the Anderson house on Imgur showing the locks on the pantries and refrigerator too! Good job~ No child should ever be denied access to food! Another example of the child abuse endemic in Quiverfull theology. For people that claim to love children so much they want to have as many as possible they have the most abusive ideas on raising those same kids.
I keep seeing speculation that the Anderson's are moving to Mexico, other locations in Central America or South America. I think that is extremely unlikely because almost every single country south of the Rio Grande is now closed off to all Americans. A few borders reopening to tourists next month, but just to tourists staying a week not relocating. I think it's more likely we'll see a relocation to California, Texas or Florida. Even if part of me wishes they would turn up here in Costa Rica or Panama just so I could turn them in to CPS for not vaccinating their children and homeschooling, both which are illegal here.
~~~~~~~~~
Stay in touch! Like No Longer Quivering on Facebook:
If this is your first time visiting NLQ please read our Welcome page and our Comment Policy! Commenting here means you agree to abide by our policies but our main rule is this – Do not be a dick!
Copyright notice: If you use any content from NLQ, including any of our research or Quoting Quiverfull quotes, please give us credit and a link back to this site. All original content is owned by No Longer Quivering and Patheos.com
Read our hate mail at Jerks 4 Jesus