Luke 8:17 fits today – "For all that is secret will eventually be brought into the open, and everything that is concealed will be brought to light and made known to all."

This last month I've been hearing of strange things afoot with Steven Anderson, Faithful Word Baptist Church and the New Independent Fundamentalist Baptist Church. I wasn't going to post any of it because it is mostly rumor and conjecture, but the things that have come to light, even if most of them cannot be confirmed bear discussion.
If there was ever proof that the NIFB is a cult it's in the behaviors of what The Reason Files 2 Robert Tuttle calls both the "Flying monkey patrol" and "Butt hurt monkeys" Ah yes, the cavalcade of cry babies and trolls that do the moral limbo to try and explain away Anderson's doings, and go nuts the moment someone suggests that the NIFB is a cult.
So what is a cult? It is defined thusly:
a system of religious veneration and devotion directed toward a particular figure or object.
a relatively small group of people having religious beliefs or practices regarded by others as strange or sinister.
a misplaced or excessive admiration for a particular person or thing.
Sounds like the NIFB from here.
Let's start with what we do know for sure. Steven and Zsuzsanna Anderson are selling their home in Tempe, Arizona. I am not linking directly to the Zillow listing because it contains the actual address, but if you are curious, and possess Google it's the house for sale for $285,000 in Tempe that looks like a cult compound inside. Seriously, like so many bunk beds in the bedrooms it gives one the "Cut off your nuts and meet me behind the comet" vibe of Marshall Applewhite.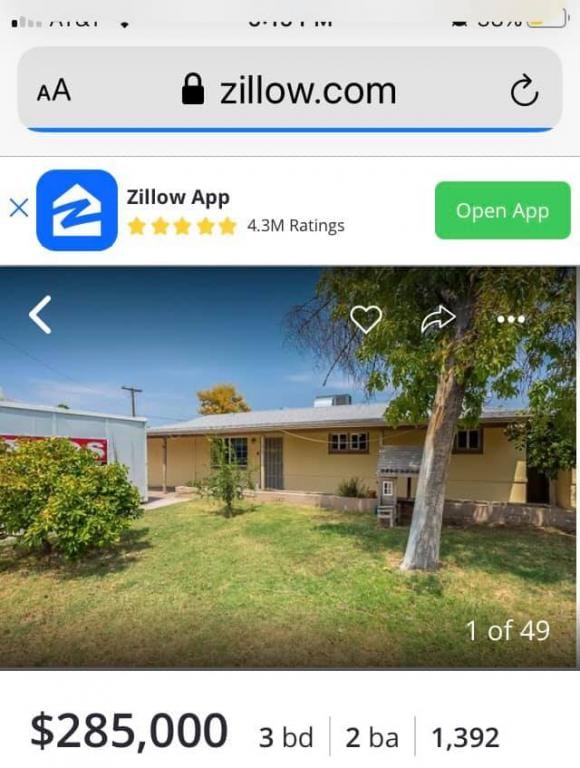 1,392 square feet for a family that size? I know some folks that found 1,800 square feet at times cramped with only a couple of children. Tempe must not have ordinances like other jurisdictions that require so many square foot per person.
Plus that house front looks like the restrooms you see in the park, not a warm welcoming home environment. I don't know who staged their home and took the photos but they did the Anderson's no favors. Sometimes it's better to spend a little money and bring the professionals in to stage real estate for a quick top dollar sale. My side ramble and advice for anyone selling their home.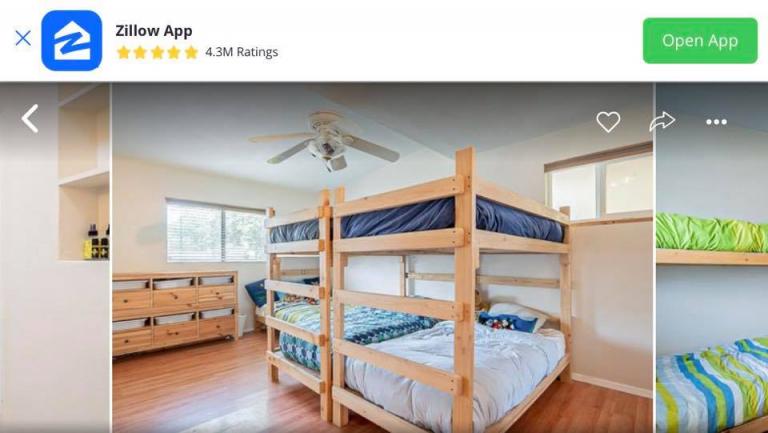 Imagine growing up sharing a tiny bedroom with so many siblings and so few bathrooms! Homeschooled, raised like veal in a small wooden crate.
The other thing we know for sure about this move is that the Andersons are leaving the Tempe area. Zsuzsanna confirmed it on her social media.
It is rumored that this is because of the recent troubles involving teenage girls and the Anderson sons. One of the girls and her family live right next door to this property, which likely now makes for some rather awkward neighborly relations. You see, Arizona's mandatory reporter laws have this pesky requirement that pastors must disclose all suspected abusive activity. Which makes me wonder if this is driving the move. I'd wondered why I was seeing more Faithful Word videos with someone else in the pulpit even after Anderson said he was not stepping down.
The rumor is that Anderson is headed to Sacramento, California. He has relatives in the area, and there is Verity Baptist Church, part of the NIFB. No word on if Anderson will be taking over Verity, or just taking a general oversight, pope of the NIFB position.
Remember the entire family visited the area during the Red Hot Preaching conference this summer.
How Rodrigues-esqe would it be that they are moving states to avoid CPS and the mandatory reporter laws?
But I personally think it is just as likely that Anderson may pop up in another NIFB church, perhaps Dallas, Texas, or Jacksonville, Florida, somewhere with a lower cost of living, and take over the church there.
Particularly in the light of recent silly spats between various NIFB pastors, like Ben the Baptist of Stedfast Jacksonville. Roger Jimenez, Tommy McMurtry, Johnathan Shelley, Patrick Boyle and Donnie Romero. Plus many more, including rumors one of their number was spotted at an Indian Casino. Constant insane bickering, I believe we're seeing some cataclysmic changes going down at the NIFB. Where it shakes out who knows.
Ben hates it when outlets like this expose the behind the scenes garbage going on at the NIFB. But some of the gossip and ire is directed right at Ben's wife and her yoga pantsing ways. The "Hot" wife is apparently a sin in the NIFB.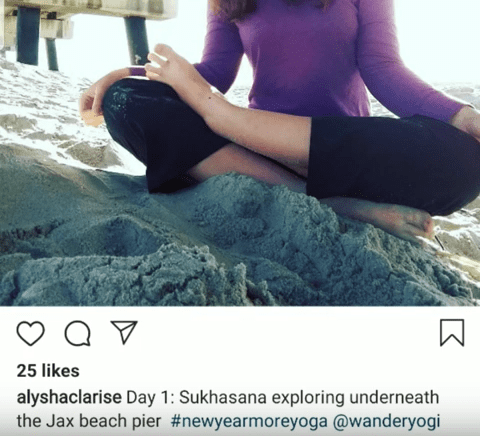 Oh dear, now I'm having nausea, and must go take a shower after the last several hours of looking at videos and talking to others. These people, and their rapidly narrowing down of rules for everyone except them.
This is a perfect example why you're usually better off going with a national denomination that does not flip flop around, constantly shift the rules and has clearly spelled out theology.
~~~~~~~~~
Stay in touch! Like No Longer Quivering on Facebook:
If this is your first time visiting NLQ please read our Welcome page and our Comment Policy! Commenting here means you agree to abide by our policies but our main rule is this – Do not be a dick!
Copyright notice: If you use any content from NLQ, including any of our research or Quoting Quiverfull quotes, please give us credit and a link back to this site. All original content is owned by No Longer Quivering and Patheos.com
Read our hate mail at Jerks 4 Jesus