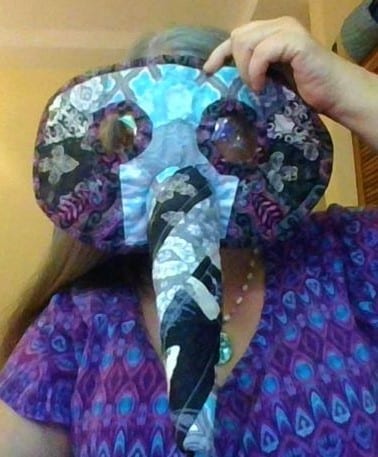 We've seen some very awful behavior by a fleet of super self-righteous Evangelicals in this time of the COVID 19 pandemic. We have reactionary Doug Wilson screeching out in even other piece on his blog, Blog and MaBlog, on the evils of masking. We've seen rather denialist pieces at John MacArthur's unofficial mouth piece (and some odd misspellings in the headlines) Pulpit and Pen. Interesting about the P&P guys is that they also take the opposite position the second Bethel Redding's Sean Feucht has another concert, suddenly being concerned with masking and social distancing after putting it down in earlier pieces. You've got the Rodrigues family openly defying the rules by the Ohio health department and holding a wedding without any of the state-issued safeguards in place. We have the Pearl family and their herbs.
It all boils down to no one tells them what to do except Bible. They all fall for the easily debunk-able lies circulating in their world.
Curiously the one lady who is a Quiverfull enforcer and also in the very high risk group, Nancy Campbell, has jumped into the nonsensical fray. She apparently thinks that masking, social distancing and staying home from crowds, like at church, is some communist pinko plot dreamed up by demonic liberals. Maw maw has obviously been listening to One America News again.
"In this disturbing time of many governors seeking to close churches and even home groups, and others demanding no singing in church and social distancing, I believe it is time to stand up for the truth of the Bible which commands us to "not forsake the assembling of ourselves together" and the Constitution which gives God's people freedom to "peaceably assemble."
And that would be because science has proven along with a pile of singing folks turning a choir rehearsal into COVID 19 central hot spot that singing, and gathering closely spreads this disease. Sacramento, California learned that lesson early on with their big outbreaks surrounding worship services. It does not give a flipping pancake about "God's people freedom" or "The Constitution". It does exactly what viruses always do in these times, it spreads. The evil governors you are bemoaning are trying to keep your doddering self from catching this and dying!
What's wrong with gathering online? Or at a drive in service? Or the other multitude of ways churches have come up with that does not spread the disease? It's still gathering with the body. God never commanded you to gather if you are also risking your health.
"I was so blessed when Elissa sent me a picture of her family going to church. She said: "Here is a picture of my family going to church, minus the baby who was still in her car seat. Wouldn't it be a fun way to encourage each other to be in church to share our "going to church" photos on your Facebook page?" Elissa Holt .">*elisssholt@gmail.com.
I certainly agree so here is Elissa's picture. I'd love you to send me your pictures too, either of your family already for church, or even a picture of folk worshipping in your church. I am sure we will all be encouraged as we, the people of God, seek to live in truth and not be silenced and dumbed down by liberal socialists who hate God and want to silence the people of God."
Not surprised it would be the Holts to respond to Nancy's bat signal to civilly disobey an order that protects everyone. It is really the only way to end this thing. They, like the Rods, seem poised to push themselves into the spotlight to gain the title of most Quiverfull family ever.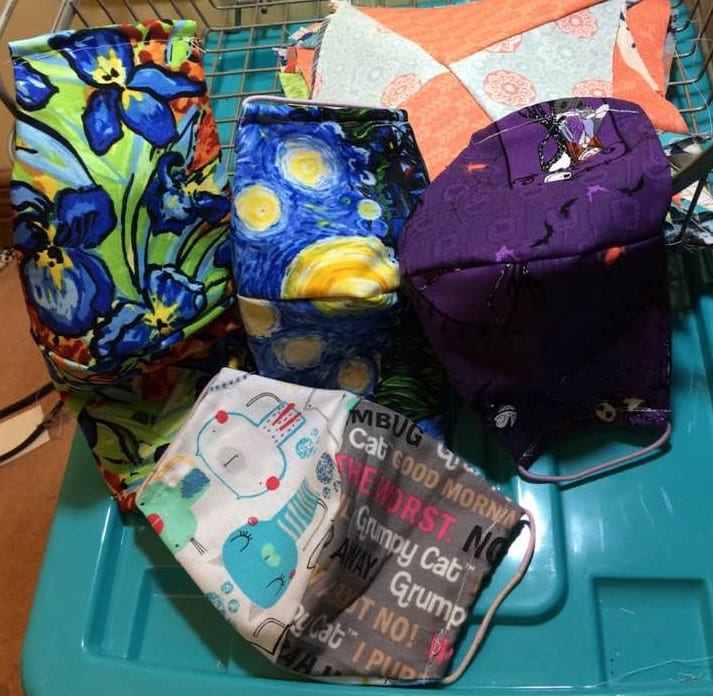 "When Obama was president, he said: "Whatever we once were, we are no longer a Christian nation." I don't believe this at all. I believe there is a great silent church, but it's time the church stopped being silent and stopped becoming victims to the rise of communism in our nation. It's time to rise up."
Obama has been out of office over three years now, and Nancy (along with a pile of others) are still smarting from his ideas that other religions are also part of the United States. The reality is that we are a multi cultural and multi faith nation. This literally has nothing to do with politics, or communism.
"It all starts with families. Families are the ones who decide they'll go to church and take their families with them and who will not compromise and surrender to communist ideals. When the disciples were COMMANDED that they were not to teach in the name of Jesus, Peter answered: "We ought to obey God rather than men" (Acts 5;29)."
But God never said not to social distance, mask or not take actions that the government has deemed better for the health of everyone. Jesus did say to obey the government.
"Now I know there will be some who will say that are seeking to protect others from getting sick. Once again, are we trusting in the flesh or in God? Romans 8:11 says: "But if the Spirit of him that raised up Jesus from the dead dwell in you, he that raised up Christ from the dead shall also quicken your mortal bodies by his Spirit that dwelleth in you. "
This virus cares not what God says. It's not under the rule of religion. It follows the rules of science. Taking care of others is Biblical.
"Dear lovely ladies, when God's people come together, the power of God is released. God in our midst (Matthew 18:20). When each believer has dwelling within them the Spirit of God that raised Jesus from the dead and that makes alive our mortal bodies, how can we be passing on sickness to one another?"
Science, beeatchee! (to paraphrase Jesse Pinkman from "Breaking Bad"
"If we don't stand up now, the communists liberals will feel empowered to put more and more pressure upon us and we will soon face more persecution for our faith."
Oh how cute! Nancy still remembers the 'Red Scare' and communists under peoples beds that they were spoon fed to fear monger back in the 1950s. This has nothing to do with politics, and everything to do with science, medicine, caring for others, and ending this pandemic.
So much irony in Nancy not wanting people to take precautions while she's in the high risk group. Plague rats merrily spreading our modern plague. At this rate it's going to take literally 2 or 3 years to shut this down because of people like Nancy. Nancy does not understand that her rights end where they put others at serious risk.
Consider this our pandemic COVID 19 Open Thread. How are you coping with the dire news of rising cases and going about your life now?
~~~~~~~~~
Stay in touch! Like No Longer Quivering on Facebook:
If this is your first time visiting NLQ please read our Welcome page and our Comment Policy! Commenting here means you agree to abide by our policies but our main rule is this – Do not be a dick!
Check out today's NLQ News at NLQ Newspaper
Contact NLQ at Suzanne.calulu@gmail.com