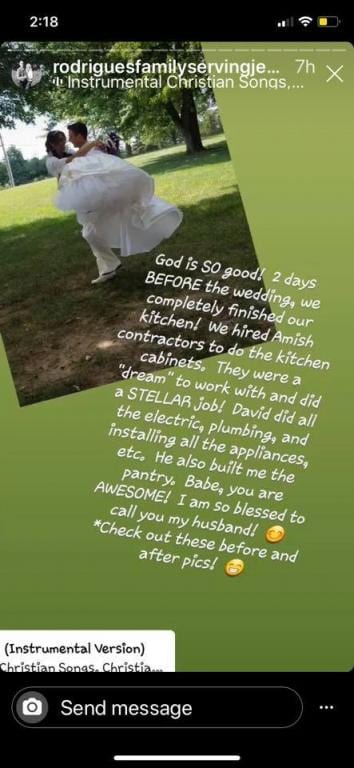 Those of us that keep an eye on Jill Rodrigues and family saw quite a lot of odd behavior in the aftermath of the "Royal Wedding" of Nurie Rodrigues and Nathan Keller. I've been reading Reddit and a pile of Jill Rodrigues centric sites as well as watching Jill's Instagram page since the wedding.
A couple of big things jump out. First, it took Jill forever to post any wedding photos at all, and when she did she seems subdued about it. But at the same time she posted loads of photos of the kids and Nurie weeping over her leaving home followed by her complete kitchen remodel completely two days before Nurie's wedding.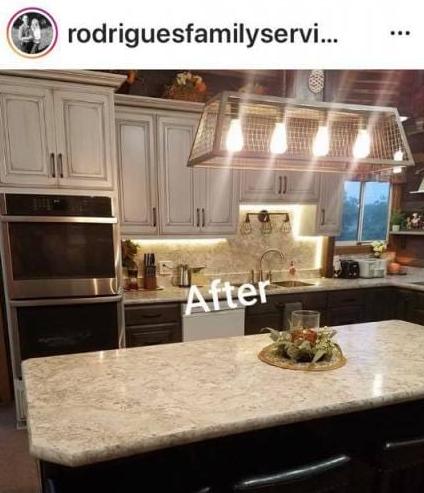 Not sharing all of the kitchen remodel photos because many of the others exhibit that dust catcher style Jill is so fond of, early Cracker Barrel. I loves me some Cracker Barrel but that style is so busy.
What is interesting about the kitchen remodel is the table for two, the kitchen island that looks like it seats three or four tops. Where are the kids going to eat?
Plus Jill outlaid literally thousands of dollars for new kitchen cabinets, countertops, tiling and new appliances at the same time she spent perhaps a hundred dollars on the wedding. No one is arguing they didn't need some sort of kitchen upgrade in their converted warehouse home, because clearly they did.
Look I know many will say why are you gossiping about a good Quiverfull momma? But my point is this, Jill Rodrigues is a perfect example of when self runs wild, when you have to have what you desire so you wrap it in Jesus, and the kids get the left overs instead of putting the kids first. Jill's kitchen was obviously more important to her than providing the kind of memorable day many of us get, even on a budget! A momma who has no intention of providing real meals builds a kitchen without adequate seating for everyone. For show, too look 'right' instead of geared towards the real day to day chores of feeding a family. When you treat your children as mere reflections of what you wish instead of individual people.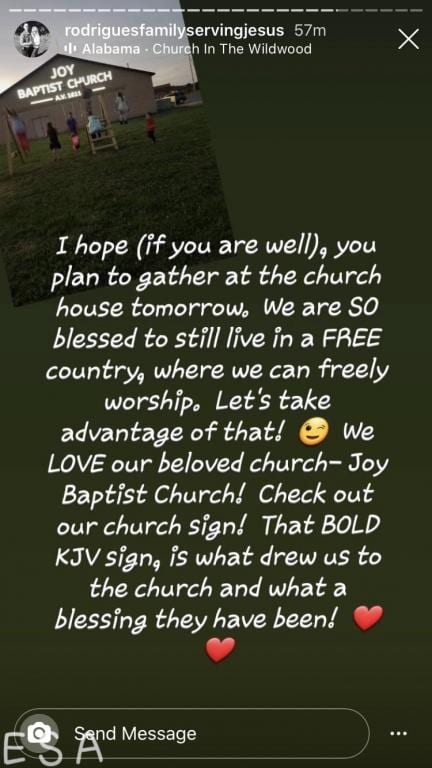 Right now Jill's in Plexus promotion mode, making medical claims all the while promoting in person church services during a pandemic. If you can pick an anti-Jesus action she's likely expressed that same opinion lately, right down to the Donald Trump magnets on her fridge.
This is where Jill is shameless and self promoting in ways very different than Michelle Duggar and most QF mothers.
On other Rodrigues news Timothy Rodrigues has now preached a sermon and released a CD of Christian music. Does anyone still have a CD player? I thought all of us had moved on to Spotify and Apple Music? No videos yet.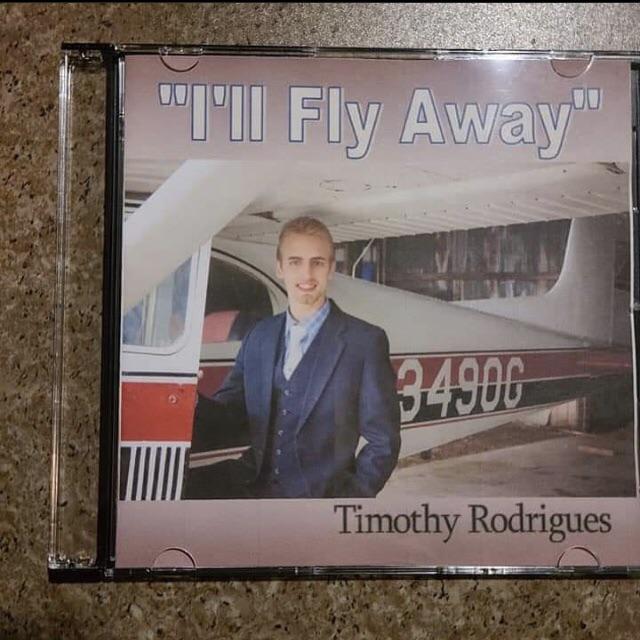 Poor Timothy!

Another manipulated reflection of what Momma wants to see no matter what needs the child may have.
The only good I can see that has come out of this is the few photos Jill has posted of newlyweds Nurie and Nathan is that Nurie looks so much happier and healthy than before. Someone on a group said that is merely due to the fact that her mother had rules about only weekly bathing and now she's able to groom daily, but I don't think that's it. I think it's likely regular meals and being treated like a human being instead of an ego boosting prop.