Today I was going to start with taking apart the blogging of one Keith Tankersley from his wife's blog, Blessed Homemaking in his post "The Current Situation: A Man's Thoughts". He's whining about the health orders involving Coronavirus and schooling. This is a subject I've been meaning to cover during the pandemic.
I would not think this would concern many in homeschooling because, well, HOMESCHOOLING! Done at home, away from public and private school. Keith uses a private Christian school for his daughter, so why is he upset? They are putting plexiglass cubicles around the students on top of masking, social distancing and other CDC recommended sensible measures.
He rants in the most ungrammatical way possible about his rights being trampled and socialism and every other right wing Fox News talking point involving schooling. Ignoring the reality that those kids coming back and forth to school just might carry the virus home to their families. Exposing elderly unwell grandparents to the illness.
I'm watching friends nationwide who are teachers, or the children of teachers struggling to cope with the sheer nonsense being spouted by the Trump administration and their insistence that everyone go back to school in person.
Some are giving up the profession rather than expose themselves to possible infections because of being in a high risk grouping. Others are exploring teaching opportunities entirely online. Others are fearfully drawing up plans to try to make it work without exposing family members. No one should be put in such a difficult position when it can be avoided.
Wednesday Betsy DeVos, Education Secretary, gave a press conference about plans to reopen schools nationwide. I watched. Big mistake. It was a nonsensical sequences of lies and disinformation. So much so that one of the writers at the Washington Post poked fun at what was said by comparing it to a cake recipe.
Polling shows most people still favor alternate schooling methods, such as online learning while the pandemic rages on in the U.S. With the still climbing rates it makes sense. Trump threatening to remove funding from schooling who refuse to open is dangerous indeed, and could spell the end of public schooling. Nancy Campbell would be all for that.
At the same time many in Quiverfull who homeschool are demanding the right to congregate and to reopen schools you see some interesting hypocrisy going on, but none quite so awful and blatant as Doug Wilson's attempts to cash in the thing he's trying to say isn't a threat. Take a look at this: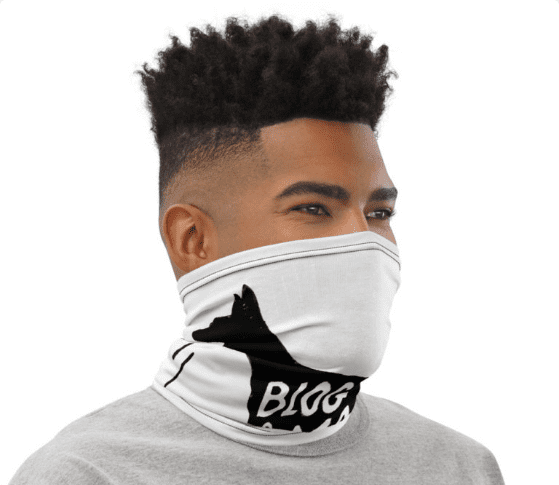 Yes, yes, that is a person of color wearing a mask/cowl thing with Doug's blog logo on it!!! Doug, he of the blacks are a lower class race and were happy slaves who thinks that the pandemic is some sort of evil government plot.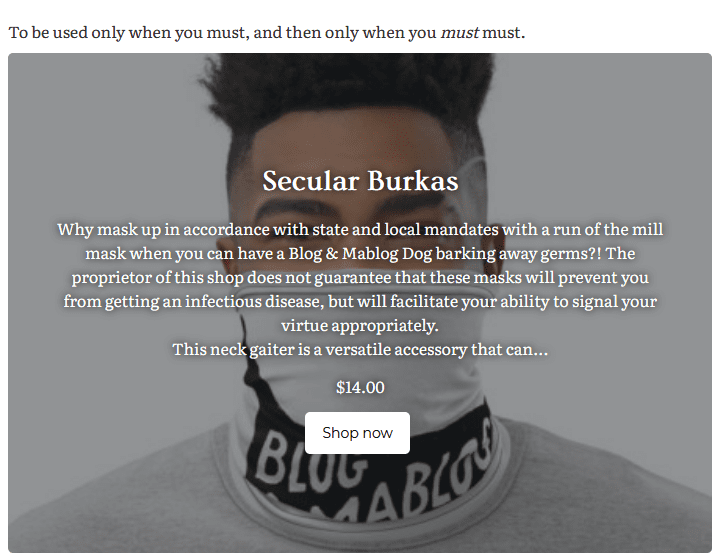 Such an irony that he's doing this, and that the company providing his little geegaws, something Cafe Press, is using a man of color to pimp this stuff. But a fitting symbolism for the times we are in..