We can count on one thing, Evangelical Quiverfull hate the Black Lives Matter movement so badly it displaces Barack Obama, gay marriage and gun laws as the boogieman under the bed. They blame all sorts of crazy things on Black Lives Matter and the social justice movements across the nation.
Now this lady is moaning that people are treating modesty as old fashioned and uncool while yarping that everyone is loudly screeching about their rights.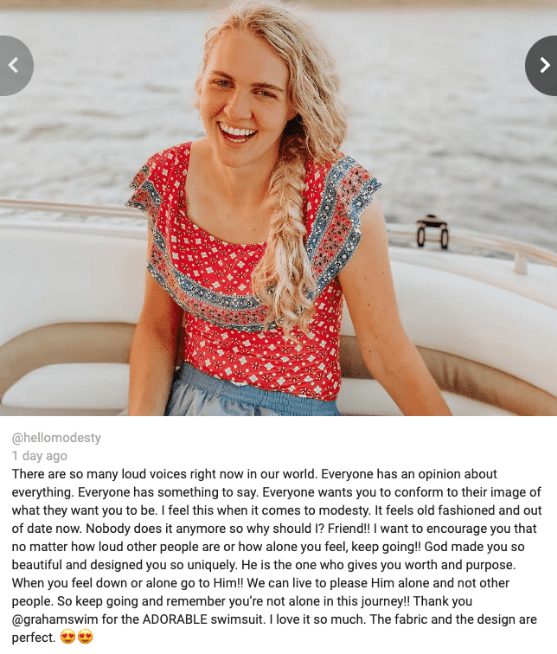 She never mentions Black Lives Matter or social justice reform, but if you read "fundygelical" speak it's pretty easy to see.
Here's the thing about the modesty promoters that they do not get. If they were truly modest they would not be filling social media with all this codswallop about being modest in an immodest world. They would be just actually doing it without grappling for compliments online. That grappling for compliments is the height of immodesty.
Actions speak louder than words. If you dressed modestly and shut up you'd have so much more effect on the world than this. Pathetic.
In a time when the world faces unprecedented problems like Coronavirus, wide spread unemployment, looming evictions, riots and looting in places like Chicago, and any number of serious issues this gal thinks the real problem is modesty.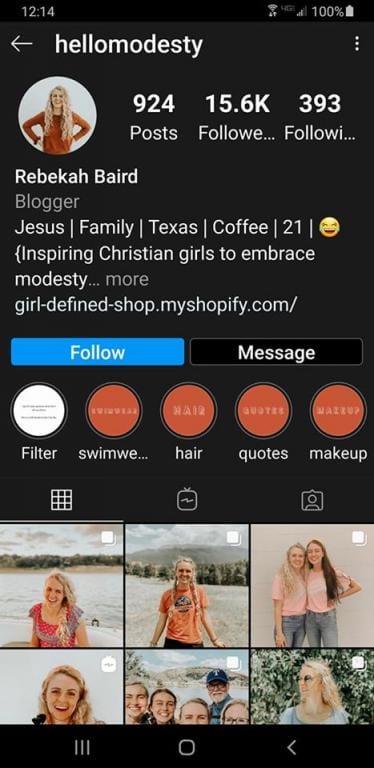 ETA: This is Rebekah Baird, younger sister of ever obnoxious Evangelical mean girls Bethany Beall and Kristin Clark of "Girl Defined" who we talked about just the other day. Rebekah is horning in on the family modesty and telling everyone else what to do act with her "ministry" Hello Modesty. The funny thing is among those pictures of modesty I see some very immodest things by the standards of many of the modesty shamers, jeans, sleeveless blouses, knees showing, etc… Modesty is whatever that particular person thinks is modest I guess.