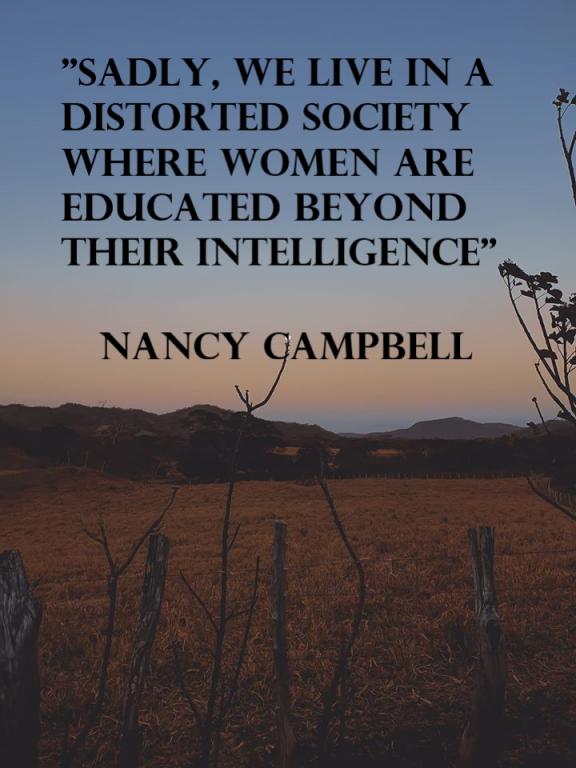 I know I've only touched once or twice on the subject of homeschooling in the middle of this pandemic. Since I'm not dealing daily with children this seems to slip my mind. My youngest daughter asked me just the other night what I would have done had this happened during her childhood. I had to think a minute, sigh and say I would have jumped in to make sure they were learning, either by homeschooling, or online learning, or a combination. I told her that while that would likely have been a struggle for me, because, let's just face it, not all tasks of motherhood are easy or fun, I would have done it the best I could. I know this would not have been my strength!
Not every parent is equally equipped to carry out all tasks well. It benefits us to have enough self awareness to understand what our limitations are. It seems to me that the evangelical homeschooling crowd is missing out on a huge opportunity here.
One of the things I have noticed during this time, and I've said it before, is that this is a prime example of a time when the more experience homeschooling evangelicals and quiverfull people could be reaching out. But they aren't.
This is the moment where their expertise could help, where they could influence others, and possibly swell their ranks. Do they take this opportunity? Well, we're how many months into this thing, and have seen months of school cancelled, or shifted to online learning and it's been all chirping crickets from their side. Total silence.
Now school has restarted and stopped again in some area due to the spread of Coronavirus on campuses and we're looking at another likely lockdown with distance learning/homeschooling. They are still promoting homeschooling only as the righteous abuse hiding way only. As usual they are focused on "ME ME ME!"
One of Nancy Campbell's admirers from Above Rubies had this to say in this time:
"At this unusual time in history when people are being encouraged to stay home more and don't have the schooling and daycare options they usually have, people are being forced to do things differently. I have noticed different responses to this. There are a lot of ads for curbside pick-up for food or "no touch" pizza delivery. Things like puzzles and bicycles are selling out. Craft supplies and educational websites are marketed toward the parent who is home with their child and isn't sure what to do with them.

I have also heard of a rise in domestic violence and parents going crazy because circumstances force them to be with their children more than they are comfortable with. It makes me smile to think that even the movie stars must step back from the spotlight and turn their attention to their children.

The homeschooling family with a stay-at-home mom doesn't feel quite the same jolt as the average family. Cooking, teaching their children, coming up with valuable activities, and dealing with relationship issues are all part of the job of homemaking. It has made me realize all the more how vital homemaking is."
Notice it's all 'Ha-ha! They have to do it too!' and no offers of help or guidance. It finally dawned on me that is because except for what they consider that pesky mask mandate it's business as usual with them.
"I have a feeling that in these times people will turn to families with these priorities for comfort and direction. Outside the home, things are ever changing, unstable and uncertain. But a well-established home, focused on God's Word, and His call to bring up children in His way is a safe haven, not only for your own family, but for those around who feel overwhelmed by uncertainties.

I believe that more than ever, homemakers need to be strong and focused on their families but to also be aware of the importance of their position in society. They are a lighthouse and need to be ready to share their vision with others."
Sorry, being a 'lighthouse' in these times is not so much needed as helping others.
The Pearls haven't chimed in at all on the need to homeschool in this time.
Zsuzsanna Anderson of Faithful Word Baptist Church had this to say on Facebook:
"Whether you are teaching your kids from home by choice, or due to COVID school closures, please let this thought from I Corinthians 13 (often called "the love chapter") guide you in this upcoming school year:
"And though I have […] all knowledge […], and have not charity, I am nothing."

Far more than the academics you are teaching your kids, you are imparting to them what truly matters: lessons in character, morality, and Christianity – by YOUR ACTIONS! Those are the things that really matter in the scope of things, not whether your child could read early, or knew his multiplication facts better than any of his peers. Those are vain pursuits of wanting to have a "trophy child" for your own parental aggrandizement, much to the detriment of your child and the cause of Christ.

If you are getting angry with your child/student because they are not remembering their letter sounds, or because they would rather see what bugs they can find under overturned rocks than sit lined up neatly like little tin soldiers, or because to them, learning involves sensory experiences even if they are messy, or because they don't fulfill your expectations of what homeschooling *should* look like, or the kind of scholars it *should* produce – it is then high time to take a step (or ten) back.

Remember, it is possible to teach/train a child to do virtually anything, including academics. The human mind is incredible in its capacity and adaptability. The question is not WHAT you can teach your child, and WHEN. The question is what is the PRICE you will pay to have them perform xyz your circus act.

Remember this especially when dealing with sweet, young, playful kindergarteners and elementary students. Don't squelch the wonder of learning and discovery with boring drills, harsh lessons, impatience, and anger. Time takes time. Your kids will not be the greatest scholars that ever lived, nor will they grow up to be illiterate. They will most likely be average scholars, just like the rest of us with our individual strengths and weaknesses. They will not be able to make right all the things you have ever struggled with in life. Where they CAN shine is not academics, but their love for the Lord and their zeal in wanting to walk with Him, all the days of their lives. That cannot be taught, only "caught." Academics pale in importance by comparison.

Unless you are dealing with open defiance or willful sinfulness that does not respond to gentle correction, there is no need to be harsh or militaristic in your approach to teaching, or parenting in general for that matter. I need this admonition myself often, but have seen how sweet and easy life can be when we remember that "charity shall cover the multitude of sins."
Teach your kids, by example, to love one another and to love God. Even if you never teach them any academics, they will still be fine."
I never dreamed I would mostly agree with anything out of the mouth of Zsu, but this is not entirely toxic advice, at least right until you get to the 'open defiance' and 'willful sinfulness' portion. Please do not hit a child that is not behaving perfectly!
So I just have to ask, how are you dealing with the issues of schooling your children in this time?
If this is your first time visiting NLQ please read our Welcome page and our Comment Policy! Commenting here means you agree to abide by our policies but our main rule is this – Do not be a dick!
Copyright notice: If you use any content from NLQ, including any of our research or Quoting Quiverfull quotes, please give us credit and a link back to this site. All original content is owned by No Longer Quivering and Patheos.com
Watch our goofy rants on YouTube and the bad Biblical advice of Dori Dalexander.
Check out today's NLQ News at NLQ Newspaper
Contact NLQ at Suzanne.calulu@gmail.com