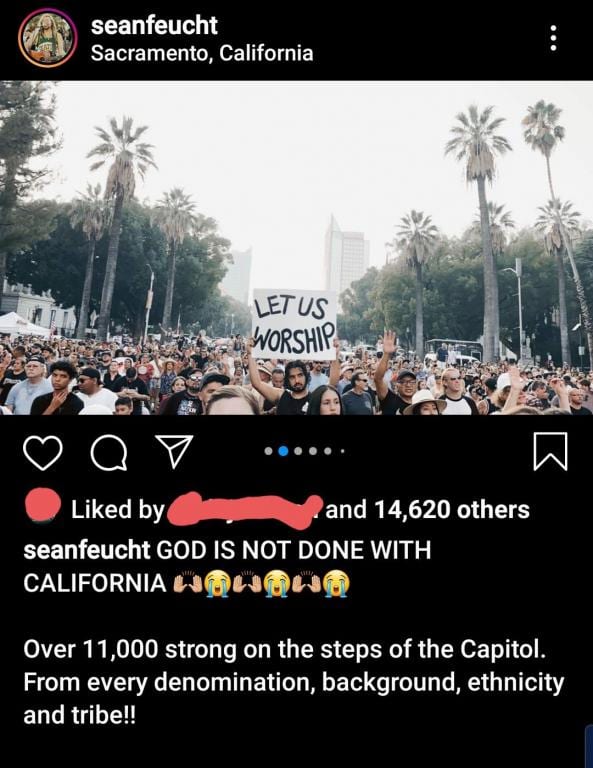 Many years ago I used to host a home Bible study for our local area from our church. As a worship team member, and church leader it was expected I would not only lead the teaching, but also lead a worship portion. So many times as I was settling up my keyboards a certain Simple Simon church member would whip out his guitar and start tunelessly chanting his self-penned epic song. The chorus went, and I kid you not, "I like Jesus, Jesus likes me" and went downhill from there. I would stand there, glaring at Simon, waiting for him to finish.
Simon had the tendency to do performative Christianity, He was always dancing in the aisles, the first person to get lengthy words of knowledge to shout out loudly. He peppered all of his speech, no matter the subject, with "Thank you Jesus!" and "Hallelujah!".
"Hey Simon, how 'bout those Redskins?" – you
"They lost. Hallelujah!" – Simon
Or
"Are you enjoying that burger?" – you
"It's rancid, Thank you Jesus!" – Simon
He didn't know how to act without wrapping each and every single thing, bad and good, with Jesus. But only if there was a way to publicly bray it out. I don't know just what his real inner man was like, if this was real or not, but I sure got to witness the performance in every situation, appropriate or not.
I was completely done with Simon when I caught him in my kitchen during one of these meetings hectoring a homeless 19 year old unmarried pregnant girl for daring to show up. He huffed and grunted that she was a 'bad example' to the ladies of the church and should leave. I made Simon leave instead.
I think I am seeing this behavior wide screen CinemaScope again in the "Summer of the Plague Rat" tour of Sean Feucht's that is turning into the "Autumn of the Plague Rat" tour. Sean has added rapidly increasing dates for his outdoor worship concerts where they are shoulder to shoulder without masking. All the while shrieking out how they are reclaiming their American freedom during this very real epidemic that has killed over 200,000 people. How completely irresponsible of him!
His behavior is finally getting some real pushback. I am finally seeing the main stream media talking about his reckless behavior instead of it all being online commentators laughing over his hair looking like a botched poodle perm. I would never say that, but apparently others are.
He was in Cleveland, Ohio where they issued him a citation for failure to obtain the proper permits. Until it was pointed out I'd not realized that Sean is targeting cities which have had Black Lives Matter marches and rallies. I knew he'd conceived the idea during his tasteless intrusion onto the site of George Floyd's murder.
He was also seen recently on the right wing television station Fox News bloviating about how Christians were being repressed and no longer allowed to worship.
When Feucht arrived in Chicago they simply not having it. The police prevented them from unloading their musical instruments. They did not have permits to gather, it's still considered, rightly so, as risky Covid super spreader events. Feucht was only allowed to march with acoustic instruments and a bull horn for his so called 'Worship Protest'.
Here's the thing, no one is stopping anyone from worship. Worship isn't necessarily a huge corporate event. Worship can be as simple as you in your bedroom alone, or gathering in a very small social distanced gathering to worship. Infinite ways that no one is stopping. I participated last week in a community wide worship event from a balcony 15 feet above the worshipers, and socially distanced from the other musicians. On the beach with the crowd socially distancing and masked. For a very brief 15 minutes, with the blessing of the municipality of Santa Cruz.
And there's the difference, the event I participated in was not about me, not at all, but about the community as a whole. Sean Feucht's "Worship Protests" are no different than Simon's babbled out "I Like Jesus" song every week. They are merely all about Sean Feucht's ego and keeping up the ego supply more than anything about God. So many times when you see events like these, or cult churches like Bethel Redding and others you are seeing a performative Christianity that is all about self, ego inflation, and feeling better about themselves. Not surprising that this came out of Bethel Redding or Randy Clark's Global Awakenings. Feucht was originally from Randy Clark's Harrisburg "Voice of the Apostles." It's sure not based on the words or actions of Jesus.
Still no word on how many people have been infected with COVID 19 from this lunacy.
You want to worship? I get that. Just do it in a safe way! If Sean is so insistent on doing this he needs to get the proper permits, meet each area's stated COVID 19 policies and do it from the parking lot of a nearby church instead of a park. Parks are public spaces that he's making very unsafe with his religious based behaviors.
Here's Sean claiming to have been harassed by Black Lives Matter protestors, proving what a bigot he is along with everything else. Why Black Lives Matter? Why follow them around and keep trying to engage in an offensive manner? Makes him no better than the KKK and the Proud Boys. I don't care how many people of color he has participating with him.
~~~~~~~~~
Stay in touch! Like No Longer Quivering on Facebook:
If this is your first time visiting NLQ please read our Welcome page and our Comment Policy! Commenting here means you agree to abide by our policies but our main rule is this – Do not be a dick!
Copyright notice: If you use any content from NLQ, including any of our research or Quoting Quiverfull quotes, please give us credit and a link back to this site. All original content is owned by No Longer Quivering and Patheos.com
Watch our goofy rants on YouTube and the bad Biblical advice of Dori Dalexander.
Check out today's NLQ News at NLQ Newspaper
Contact NLQ at Suzanne.calulu@gmail.com