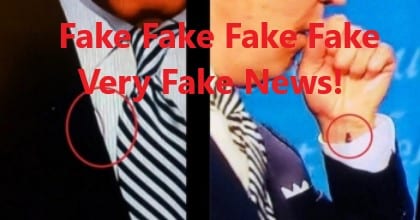 As you know I've been monitoring what Evangelical Quiverfull is making of our Commander in Chief's evolving bout of Covid. I am having troubles with the internet here. A storm last afternoon knocked it out so I'm posting from the fabulous Eat at Joes at Witches Rock Surf Camp for now.
Was amused to see that Nancy Campbell has only obliquely references Trump's troubles in one post before going full on Qanon conspiracy nut today in a post titled "What is Truth?" Nancy sure seems not to know.
Nancy warns us not to trust the Googling machine because the first entries always contradict her thoughts. And that would be because those first links are usually clearly sourced, verified and backed.
"This is a good thing to remember. It's the secret. Don't rely on the first URL that comes up. Keep going down and down. Keep searching. Don't take as gospel truth the first thing you read. All of social media is controlled by the liberals and therefore all liberal, brainwashing, propaganda is at the top. If you keep that in mind, you can keep searching for the truth."
Here's the thing that Nancy does not seem to realize. It's the internet. Whatever nutty theory you can dream up you can find backing for. Literally anything.
"What about Fat Check and other liberal fat checkers? I think it is important to check the Fat Checkers because they are protecting the liberal agenda. They will say something is not true, and we are meant to believe them. We must search for the facts to find out what we believe.

If you want to read about masks, the first thing you'll read is that they are necessary to stop the virus. But if you keep searching, you will find much more scientific information to show they do not stop the spread of the virus and are harmful in many other ways. We need discernment regarding what we will believe."
Ugh, Nancy. it's 'Fact' not 'Fat.' There is scientific evidence predating the 1918 Flu Pandemic that proves that mask wearing helps stop the spread of viruses. Any minute now Nancy's going to say that all illnesses are merely the attack of the devil and not real that you have to pray away.
Then we arrive here, a rather stupid place that has already been soundly debunked. Just in time for tonight's Vice Presidential debates. Nancy regurgitating a conspiracy theory straight out of the idiocy that is Qanon.
"For example, I read how many noticed a wire showing on Joe Biden's shirt during the debate and then pictures to prove it. Fortunately, I saved one of those pictures. However, if you look up Fact Checker and any other similar sites you will read that they say No, it wasn't true. They don't give evidence but just say No and we are meant to believe it.

If you search the Internet, you can no longer find any picture that shows he wore a wire and the strange thing peeking out from his sleeve. They have all been taken down like every Youtube, video, or message about what is really going on behind the scenes. They are taking down immediately.

Above is the picture. I don't know the truth, but Fact Check says that what looks like a wire on his shirt is actually a crease in the shirt. Look closely and see what you think. They say that the thing poking out of his shirt sleeve is part of the rosary beads that he wears on his wrist. But I thought that the rosary beads would go around the wrist, not poke out in this way. Interesting"
See image above. There's a reason that Facebook, YouTube and other outlets have removed the photos, and it's not some grand evil libural plot to pown the President. It's because it's not truth. People that spread rumors, untruths and innuendos during this Pandemic are finding less and less tolerance for these lies.
I wish I had internet and cable right now because this means I cannot watch tonight's debate myself, and will have to catch it later. It's the debate I am the most interested in, and expect to see Nancy et al invent a copious buttload of excuses if Pence does not do well against Kamala Harris.
It speaks to the essentially under educated and easily fool-able ranks of Quiverfull that they are always ready and eager to embrace the most easily debunkable things.
Shh, no one tell Nancy that the Regeneron Trump was given might have been made with aborted fetal stem cells.
~~~~~~~~~
Stay in touch! Like No Longer Quivering on Facebook:
If this is your first time visiting NLQ please read our Welcome page and our Comment Policy! Commenting here means you agree to abide by our policies but our main rule is this – Do not be a dick!
Copyright notice: If you use any content from NLQ, including any of our research or Quoting Quiverfull quotes, please give us credit and a link back to this site. All original content is owned by No Longer Quivering and Patheos.com
Watch our goofy rants on YouTube
Check out today's NLQ News at NLQ Newspaper