Life Plus One Day (2016) – Saeed Roustayi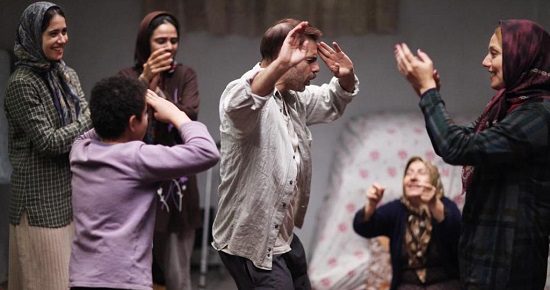 It's pretty audacious to add a film which you have just watched a few months ago in a cinema to an "all time" list. After all, the film hasn't stood the test of time, maybe the only objective test when it comes to art. But I thought about this tenth spot – and consulted a very dear friend – more than any other spot on this list. And no matter how many great films I considered, Life Plus One Day did not lose its pull, and in the end I knew I had to add it to my list.
Its director's very first film, it tells the story of a family engulfed in problems of extreme poverty and unemployment. The members of the family include a brother who is an addict and a drug trafficker, an invalid and enabling mother, an overly idealistic sister, a clinically depressed sister, a child whose innocence is slipping away, and the eldest brother who's trying to advance in life, and to do so, plans to marry off his sister to a wealthy family.
Before I watched the movie, many friends were dismayed by the fact that people were laughing during the movie, considering this a sign of the cruelty of people who were laughing at the suffering of others. But when I finally watched the movie, I found myself siding with those who laughed. This is maybe one of the saddest and darkest movies ever made, but it's also ferociously, offensively, and incredibly hilarious: the ruthless wit and the unique cleverness and the sharp honesty of the movie give it humor. A humor as black as the blackest and bitterest coffee, but humor nevertheless.
In the end, this movie is a masterpiece for looking unflinchingly straight into the eyes of poverty and addiction and unemployment, for being a great character-driven story, and for its great writing and acting. Maybe years from now in a similar list it would land much higher than tenth place.