The Magical Writing Grimoire by Lisa Marie Basile is a gorgeous book.  It inspires deep, energetic healing and magic through easily accessible writing prompts.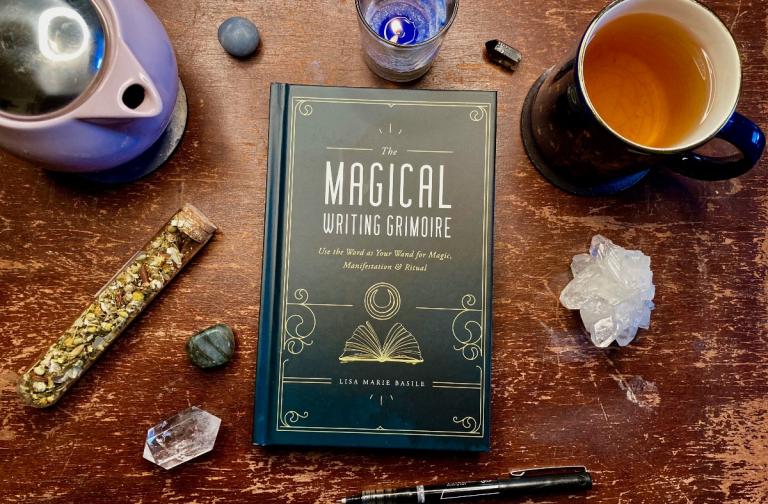 On the surface, this may appear to be a book about the power of words and writing, but it's much more than that.  While the basics of magic and wordcraft are covered, this book is remarkably innovative in the way few books are these days.
The Magical Writing Grimoire invites the reader into a safe space and asks questions that unlock the closed-off parts of the soul.  The spells and rituals allow the reader to expand their inner realms, letting them release and transform old energy.
The reader will encounter brilliant concepts like Writing Down The Moon, Poetry as Spellcraft, and Embodying The Elements In Your Wordcraft.
Some of my favorite exercises were the Goodbye Letter: A Waning Moon Practice; Manifesting Change At The Community Level; and A Daily Intention & Manifestation Ritual.
It's a wonderful book for every level of practitioner, from beginner to adept practitioner.  By the end of the book, I felt a greater sense of emotional objectivity, a feeling of wholeness, and a reconnection with the mysteries at a time when I really needed it.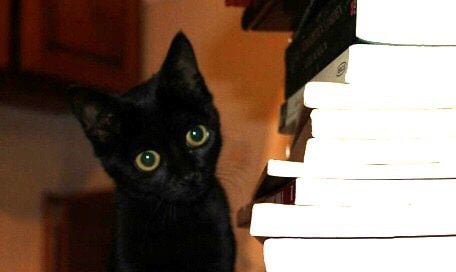 This book was published during the pandemic—perhaps rightfully so.  The magic and healing on the pages can really people help get through the intense feelings of this time and reclaim their magic.
A bonus of this book is the marvelous way Lisa writes.  She comes across as a combination of a wise old soul, a mystical poet, a kind healer, and "that one friend who always understands."   There's so much grace and inclusivity in her words, and she encourages creating fresh, personalized magic too.
Another bonus is that The Magical Writing Grimoire is artfully created, with witchy drawings and graphics on nearly every page.  Fair Winds really put a lot of love into it.
You may be familiar with Lisa's 2018 book Light Magic for Dark Times.  I've recommended it a lot, especially during the pandemic.  I've taken this time to read it again, and I find that I cherish it now more than ever.  I had imagined that it'd be hard to top Light Magic for Dark Times in terms of depth and magic.  However, The Magical Writing Grimoire is its' equal.  It's a wonderful follow-up book with practical and loving advice.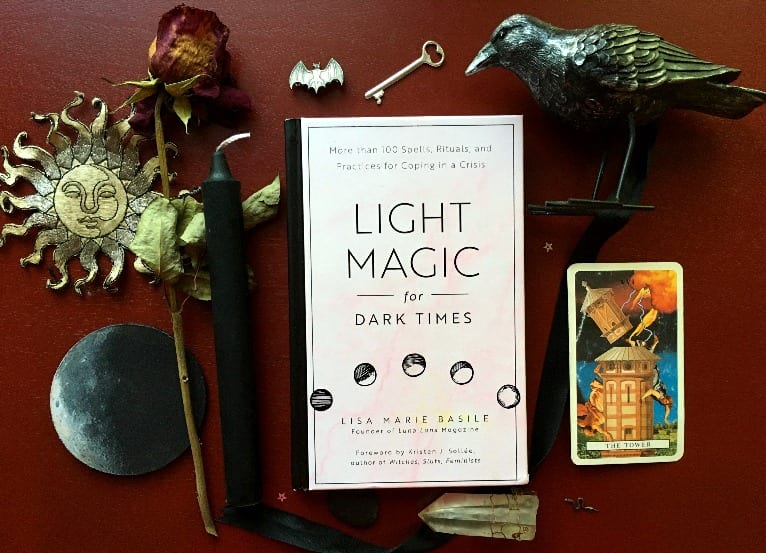 I highly recommend The Magical Writing Grimoire to anyone who wants to deepen their relationship with their magical self or find their self-expression.  It would also make a lovely gift to someone who is exploring these aspects of themselves.