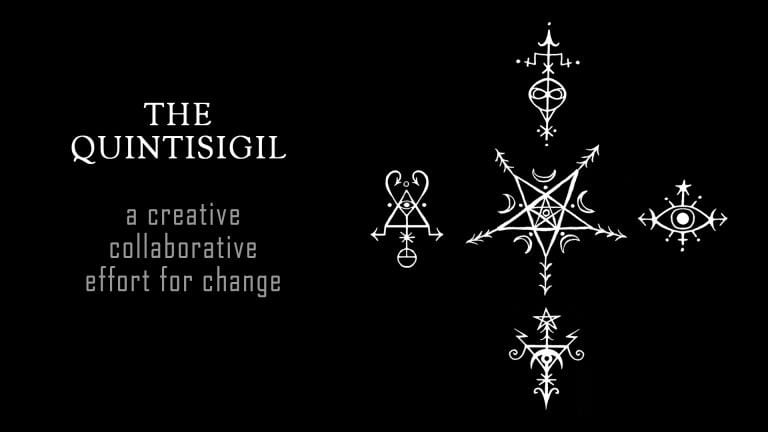 The Quintisigil (AKA the Cinquesigil) represents the combined focus of 5 of the shared magic sigils that are most essential to dramatic social change. This design is being offered in collaboration with Little Black Egg as a fundraising project for the Black Visions Collective.
There has been numerous requests to have some of these sigils made into t-shirts. Rather than focusing on just one, 5 sigils were selected to have a combined, progressive effect to inspire working for effective and lasting change. Then we selected BVC to receive the proceeds from the sales of the shirts. Pre-orders can be placed through June 19th for the first batch. For complete details and to order yours, please visit the We Are Aradia shop – they will be processing and shipping the orders on behalf of Little Black Egg.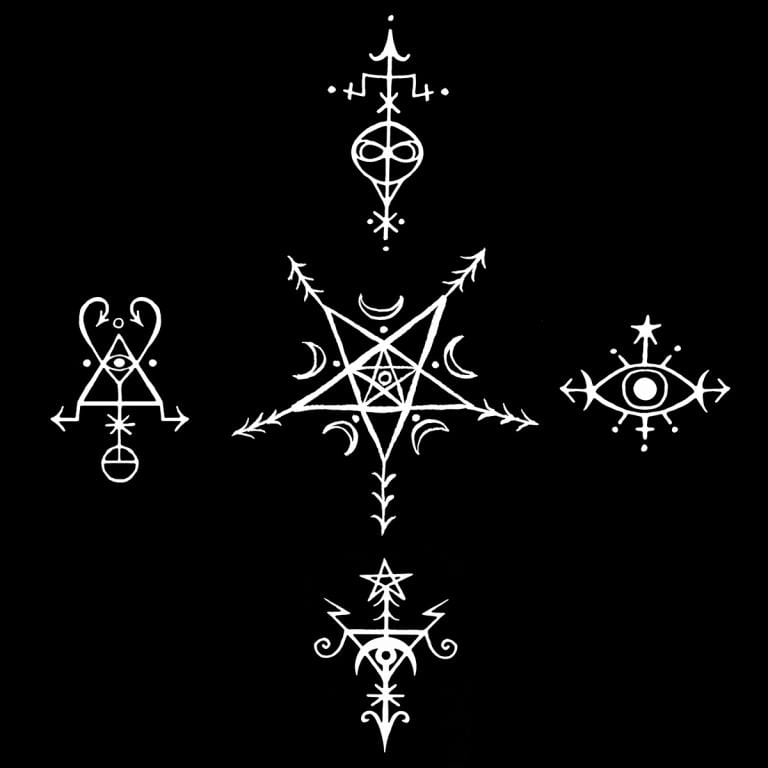 About the Name & Design:
As this sigil incorporates 5 very powerful sigils, "quinti" refers to its fivefold nature and also is a play on the word "quintessential." "Cinque" also refers to fivefold and is a nod to the herb cinquefoil or 5-finger grass, which has numerous magical properties assigned to it, including protection. The five points of the leaves are said to represent wisdom, power, health, money, and love. The sigils have been arranged with magical space in mind – 4 of them representing direction and elements, while the center connects above and below. Altogether, they create a crossroads where powerful magic can be worked. Each sigil was drawn and facilitated by Laura Tempest Zakroff.
About the Sigils: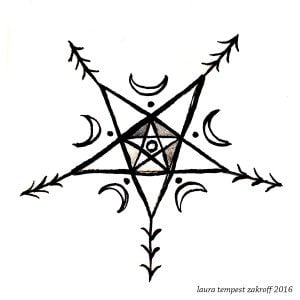 The Power Sigil (center) – the first of the shared magic sigils was created in November 2016. It is designed to protect and empower all those who need it, support human rights, and foster recognition of the other within each of us. The inverted variation has been selected to foster community support at the root level.
A Sigil to Protect Protesters (East) – This sigil was especially designed to not only protect protesters but to make sure that their message be seen, visible, heard, and has impact – as well as to instill hope. The element of Air is often associated with the East, and is an element of communication.
The 2020 Freedom Sigil (South) – in the South, often associated with Fire, this sigil represents freedom from the aging structures that bind and bend us – as individuals as well as a society and greater global community. Freedom from corruption, inequality, bigotry, racism, and all the fears that impose upon basic human rights and dignity – as well as the health of the planet. Freedom to help bring effective, lasting change that moves all of humanity forward without leaving anyone behind.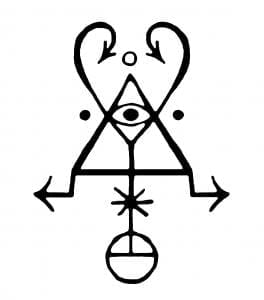 A Sigil for the Dissolution of Hate (West) – Using the cleansing and healing properties of Water, this sigil works to dissolve that which fosters hate. It creates the potential for fresh new ground that acts as a foundation of respect and understanding to be built up.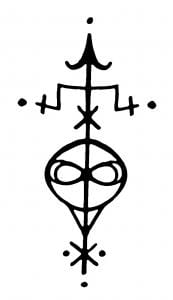 The Root to Sky Sigil (North) – Grounded in the element of Earth, this sigil encompasses the necessity of putting energy into the root of a situation, so that the working may grow to address larger needs as it expands and resolves. The sigil helps to get folks involved at that critical root level, and keep that energy moving throughout the process – yielding more powerful long-term effects that benefit self, community, and beyond.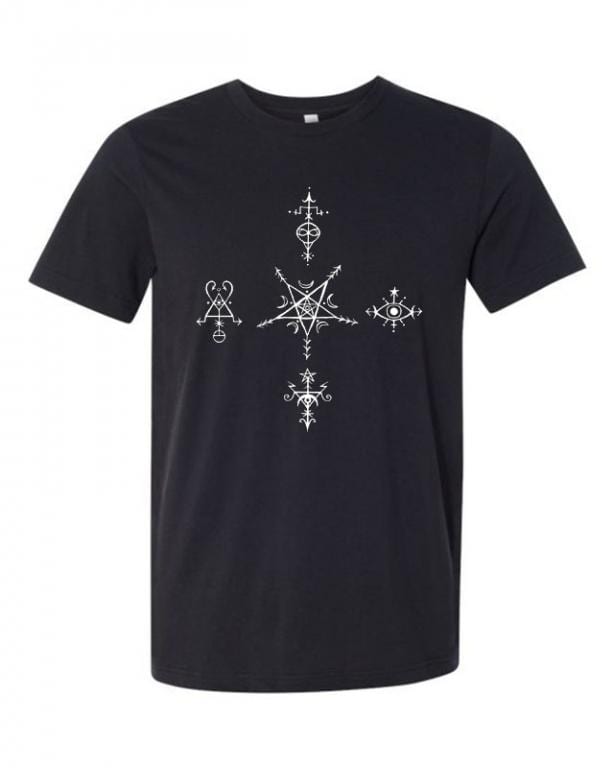 About Little Black Egg
Little Black Egg is a Black-owned, family-run screen printing shop in the San Francisco Bay Area with over 20 years of experience. They offer their own line of designs as well as printing for artists, events, bands, businesses, and beyond. Visit their business site at www.littleblackegg.com.
About the Black Visions Collective
Since 2017, Black Visions Collective, has been putting into practice the lessons learned from organizations before us in order to shape a political home for Black people across Minnesota. We aim to center our work in healing and transformative justice principles, intentionally develop our organizations core "DNA" to ensure sustainability, and develop Minnesota's emerging Black leadership to lead powerful campaigns. By building movements from the ground up with an integrated model, we are creating the conditions for long term success and transformation.
Black Visions Collective envisions a world in which ALL Black Lives Matter. We use the guidance and brilliance of our ancestors as well as the teachings of our own experiences to pursue our commitment to dismantling systems of oppression and violence. We are determined in our pursuit of dignity and equity for all. Black Visions Collective