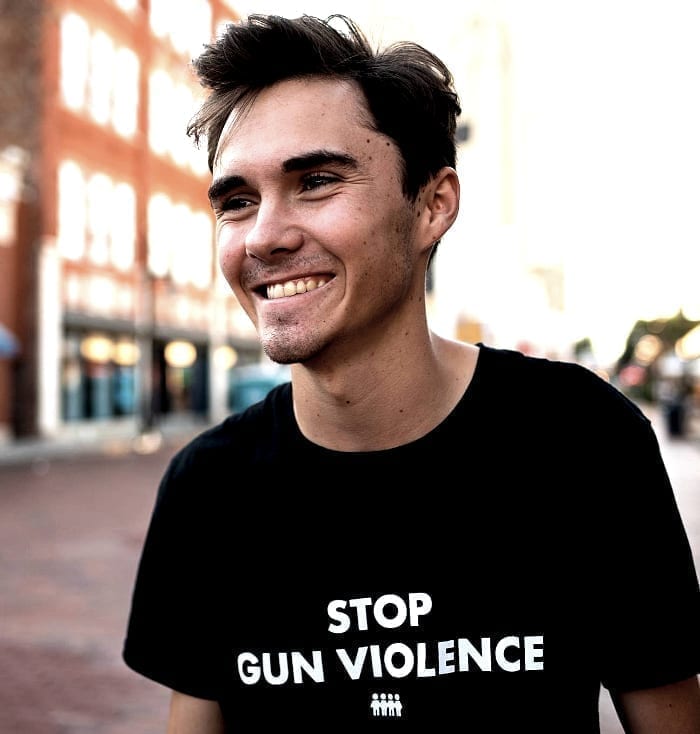 March for Our Lives co-founder David Hogg, above, harassed and abused by disgraced Congresswoman Marjorie Taylor Greene for campaigning for gun control in the US, has announced a new initiative: a pillow company to rival that of mad Mike Lindell's MyPillow (see my petition).

Unlike faith-based MyPillow, which has God as its Chairman, Hogg's as yet unnamed company, which he hopes to launch later this year, will, according to this report, support "progressive" causes and and employ formerly incarcerated Americans.
The idea for a rival company "to put MyPillow out of business" was suggested to Hogg – a survivor of the a school shooting at Marjory Stoneman Douglas High School in Parkland, Florida, where 17 people were killed – by entrepreneur William LeGate.
Hogg has become an outspoken advocate for reforming gun laws and joined several of his classmates in the founding of March for Our Lives, a student-led gun control organisation.
Said Hogg on Twitter:
Mike isn't going to know what hit him – this pillow fight is just getting started.
He added:
The website will be up in a couple weeks we are very much in the early stages right now.
March for Our Lives says:
We have a bold, comprehensive policy platform to end the gun violence epidemic in America that claims nearly 40,000 lives every year. If we're going to end this, we need to address the root causes of gun violence. Created by survivors, so you don't have to be one.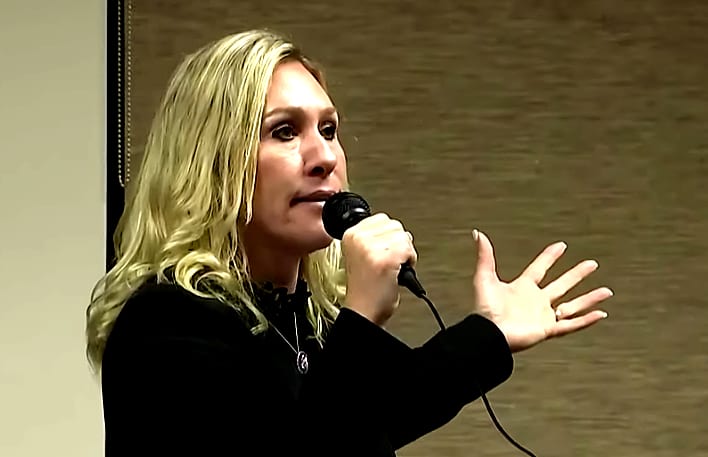 Georgia State Representative Greene, above, the lunatic Republican ousted yesterday from two key committees for her wild conspiracy theories, threats to senior Democrats and the Trump-inspired Capitol insurrection, was filmed in March 2019 as she stalked and abused Hogg, then 19, outside Capitol Hill.
In the video clip from March 25, Greene can be heard calling Hogg a "coward", demanding that he explain how the students were able to set up meetings with so many lawmakers, and telling him that she herself was a gun owner.
Greene tells Hogg that gun control will not work, and that his classmates would not have been killed if one of the law enforcement officers assigned to guard the school had "done his job".
She later addresses her supporters, echoing false yet frequently spread conspiracy claims that mass shooting survivors and family members of victims are "crisis actors" and the attacks that killed their loved ones were staged as a plot to pass gun control laws.
• Please report any typos/errors to barry@freethinker.co.uk
If you'd like to buy me a cup of coffee – and boy, do I get through a LOT of coffee keeping this site active – please click the link below.
I'd love a cup of coffee