My friend Raj of Pink Chai Living told me about this capsule wardrobe challenge taking place in May. Amazing coincidence since I just wrote about my principles for a capsule wardrobe that incorporates lots of color and pattern. I'm definitely going to participate! Here is Raj's post about it and links to the Instagram accounts for the women participating: http://www.pinkchailiving.com/seven-reasons-you-should-join-the-moms-30-for-30-wardrobe-challenge/
I have recently been getting into Lularoe clothing, which is very versatile and because of that I am going to be using only TEN items of clothing to make THIRTY outfits!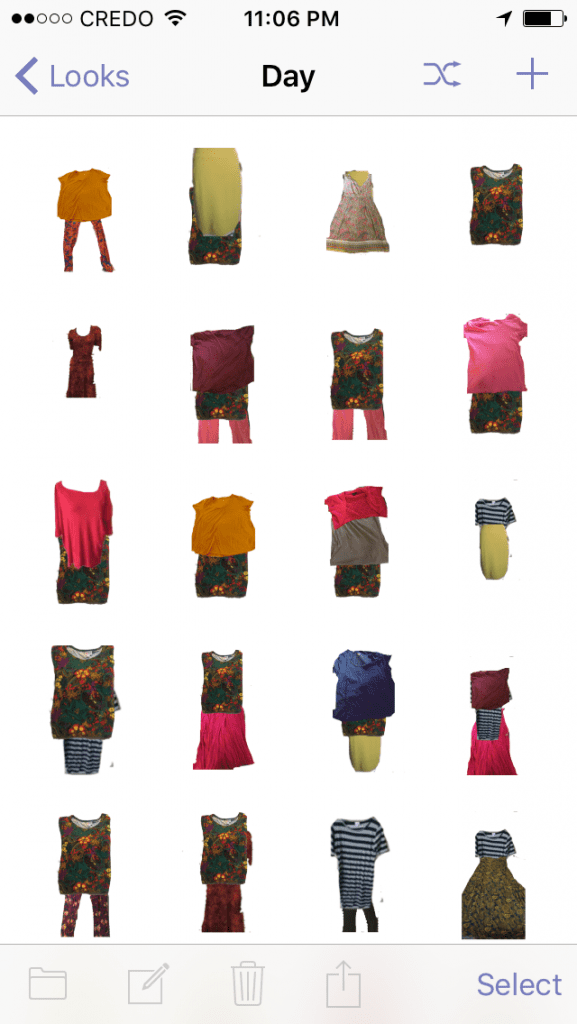 I've started planning and I've been using an app called StyleBook to help me mix and match what I've got. I'm really enjoying the app.
It's like Polyvore for my own closet plus it also lets me record what outfit I wear each day and can then calculate cost per wear and let me know which pieces aren't getting used or which pieces I use the most. There's also a fun part called "shuffle" where you tell it what categories to use and it randomly puts things together. Helps to shake up your ideas about what matches and what works and helps inspire layering you might not have thought of.
So I put my capsule items (all except the belt that I haven't decided on yet) into a "packing" list in the app and I've already mixed them into twenty-five outfits!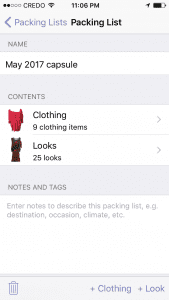 (You can get the Stylebook App here. It costs a little bit and I don't usually purchase apps but to me this one was worth it. This link is an affiliate link so if you decide to purchase it also I'll get a few cents for recommending it).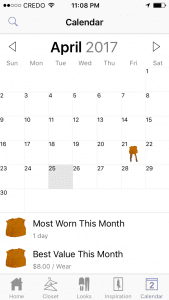 Here are my ten items. Six of them are from Lularoe. One is from Target, one is from Kmart, and one is salwar pants I took from my mom's stash (she keeps clothes on hand for people to borrow on trips to India). The red shirt image is the one from when I bought it. It has not arrived yet! Considering that the challenge starts next week I really hope it arrives soon. Although I have other red shirts if I have to substitute. Red is my favorite color to wear, the one everyone always says looks best on me.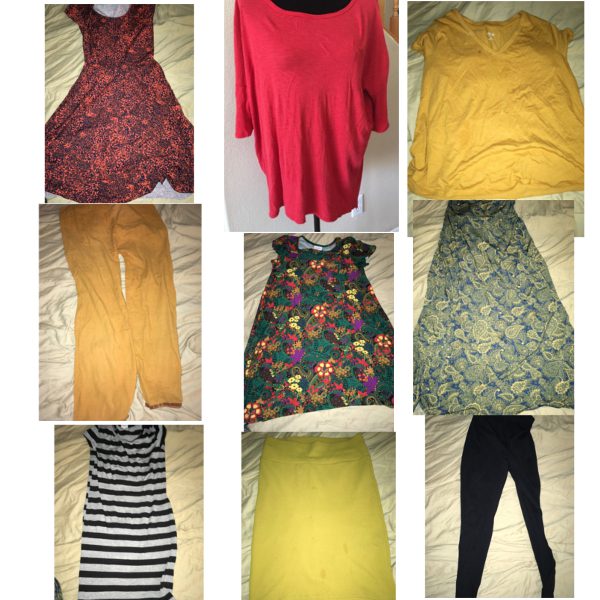 (plus one belt)
Obviously this blog is not a fashion blog. However, I do like to mix it up sometimes with some touches of my personal life. Clothes and style is a part of that, a hobby that I have fun with. And I always think of Hinduism as something that permeates my whole life and everything that I do. It is a "way of life" after all!
So that's my excuse.
I say this because since I am participating in this blog and instagram capsule wardrobe challenge, I will be posting more often about clothing than I usually would. I will probably do one post a week with a round up of my outfits for that week (separate from my current three regular posts a week). So that's just to give you a head's up about what to expect in May.
Capsule Wardrobe Challenge WEEK ONE #BindiFashion #Moms30For30
—-
Thank you to my wonderful Patreon supporters…
Brian Hanechak
Amit Agarwal
(views expressed here are mine alone and do not reflect opinions of my supporters. Links within the text may be affiliate links, meaning that if you purchase something I get a small commission for recommending it. I only recommend things I truly believe in)