If you're like me, you woke up at 4:30am CDT in order to make lemon blueberry scones for you and your wife to enjoy while watching guests arrive for the wedding of Prince Harry and Meghan Markle.
If you're like me, you're also not sure that watching this monarchical spectacle is really what a good republican ought to be doing on a Saturday morning.
But I'm trying to tell myself that a historian should be interested in the interplay between past and present as what Savannah Guthrie just called "a thoroughly modern couple" gets married in a castle originally built by William the Conqueror.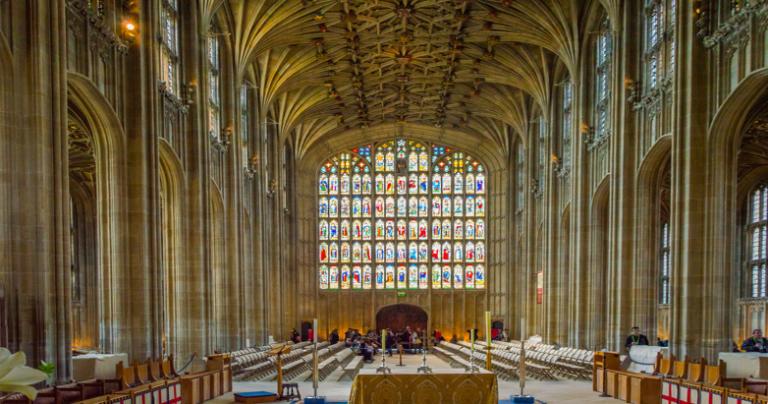 Most coverage emphasizes the progressive aspects of this wedding. For example, the Wall Street Journal said it would "mark a giant step in the modernization of the British monarchy, as its younger members increasingly take center stage and recast the family as a less tradition-bound clan." Commentators have made much of the innovations in the wedding ceremony itself, for which the music will range from G.F. Handel to Leiber & Stoller ("Stand by Me," as performed by a gospel choir).
But what struck me most in reading the order of worship is how traditional it actually is. Just start with the familiar words of the preface:
In the presence of God, Father, Son and Holy Spirit,we have come together to witness the marriage of Henry Charles Albert David and Rachel Meghan, to pray for God's blessing on them, to share their joy and to celebrate their love. Marriage is a gift of God in creation through which husband and wife may know the grace of God. It is given that as man and woman grow together in love and trust, they shall be united with one another in heart, body and mind, as Christ is united with his bride, the Church. The gift of marriage brings husband and wife together in the delight and tenderness of sexual union and joyful commitment to the end of their lives. It is given as the foundation of family life in which children are born and nurtured and in which each member of the family, in good times and in bad, may find strength, companionship and comfort, and grow to maturity in love. Marriage is a way of life made holy by God, and blessed by the presence of our Lord Jesus Christ with those celebrating a wedding at Cana in Galilee. Marriage is a sign of unity and loyalty which all should uphold and honour. It enriches society and strengthens community. No one should enter into it lightly or selfishly but reverently and responsibly in the sight of almighty God. Harry and Meghan are now to enter this way of life. They will each give their consent to the other and make solemn vows, and in token of this they will each give and receive a ring. We pray with them that the Holy Spirit will guide and strengthen them, that they may fulfil God's purposes for the whole of their earthly life together.
It's really not all that different from the words that Thomas Cranmer wrote in 1549, for the original Book of Common Prayer.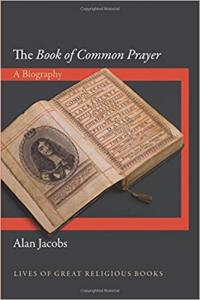 As Alan Jacobs notes in his "biography" of the BCP, Cranmer's "Form of Solemnization of Matrimony" is "the best-known rite" in one of the best-known books in the English language — and one imbued with religious meaning that no amount of glitz and glamour can entirely obscure:
The word "solemnization" does not perhaps sound joyous, but it is meant here to indicate that marriage is indeed a religious rite: not a civil contract, but a "holy estate" of life, as it is called in the opening pastoral discourse, which "Christ adorned and beautified with his presence, and first miracle that he wrought in Cana of Galilee."
Jacobs points out that Cranmer likely meant to repudiate "the common medieval belief that the chaste life of the 'religion' (priest, monk, or nun) is intrinsically holier than the married life." (That surely meant a great deal to a man who lost his fellowship at Oxford because of his first marriage, only to see that wife die in giving birth to a child who died. A man who was then ordained and had to hide his second marriage from a king whose reformation did not extend to ending clerical celibacy.) In that sense, even those old, old words were progressive in their time.
Indeed, the 1549 rite that now seems so venerable to us was itself a mix of old and new. "Most of it," reports Jacobs, "simply translates the Sarum rite": that is, the medieval liturgy that originated in Salisbury in the 11th century. But Cranmer made at least two significant additions. First, he expanded on the purposes of marriage: not only "the procreation of children" and a "remedy against sin," but a blessing of God "for the mutual society, help, and comfort" of those being married, "that the one ought to have of the other, both in prosperity and adversity." Then to the medieval words of the wedding vow, Cranmer added one more pledge: "to love and to cherish."