Something important got lost this past Leap Year Day. February 29, 2020 was supposed to have been a big day—in church history.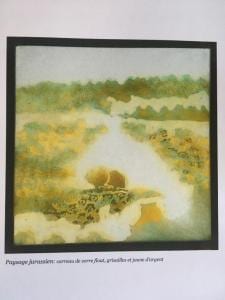 Geneva, Switzerland, the international city reformed by John Calvin himself, was to welcome Roman Catholics back into the Cathedral of Saint-Pierre where, since the city adopted religious reform, no Mass had been taken place since the 1530s. Taking cue from another Swiss city, Lausanne, the church was to hold a Catholic Mass in a space long hostile to Roman Catholicism. Intent not to take this concession in a "triumphalist" spirit, Catholic leaders in Geneva planned to worship together with Protestants. Some controversy spun out over who could receive communion. But the whole was planned, and was to be experienced, irenically as a "beautiful spiritual event," in the words of Fr. Pascal Desthieux, slated to celebrate the Mass.
The Protestant reform of Geneva—its services, its government, and its manners, in addition to the central church itself—is a story oft told. Arriving in Geneva first in 1536, Calvin agreed to help Guillaume Farel reform the church there, but changes were rebuffed. He fled the city in 1538 and returned in 1541 when residents proved more amenable to his changes. Geneva became the epicenter of a brand of Christianity that took hold in many other places, including early American colonies. Some Catholics were expelled from Geneva, including a house of Poor Clares, whose chronicler Jeanne de Jussie recorded the sorry spectacle as her fellow sisters trooped out beyond their beloved home to take refuge in a convent outside the city: "even though mother vicaress had given them all good shoes to keep them from hurting their feet, most of them did not how to travel by foot, but carried them attached to their belts."
Calvin and colleagues swept stained glass and art out of the Cathedral, a concerted civic iconoclasm, to reclaim space they considered idolatrous. St. Peter's, Geneva, came to stand in opposition to the like-named church in Rome. In the church where Calvin preached, instead of the bishop's throne now sat the reformer's straight-backed chair with triangular seat.
Though Calvinism gets rendered too often as shorthand for predestination, the thought of the French reformer can be judged not only beautiful but influential. Calvin built institutions that shaped the way Reformed Protestants persisted and spread, not least because he hosted Protestants endangered or expelled in other places. English, Scottish, Dutch, and American Protestants learned from Geneva and carried its lessons far beyond.
To press the point of its Protestant character, in 1909 Geneva installed a monument to the Reformation in its old city wall to mark the four hundredth anniversary of Calvin's birth (seen here, for example, with Bach soundtrack). Team Reformation–Calvin, Theodore Beza, John Knox, and Guillaume Farel–stand shoulder to shoulder, hulking and modern, with other Protestant worthies lining up along the flanks, a narrative of religious reform including New England's own Roger Williams.
The city's past makes the ecumenical present moment even more significant. No Mass has been celebrated in the cathedral for almost 500 years. The timing of this joint worship was to be noteworthy, not only falling on the peculiarity of a February 29 but at the start of the Lent, the season before Easter calling for personal and communal penance. The diocese even requested that other Catholic churches in the area not hold their usual Saturday evening services, which some believers attend rather than Sunday observance, in order to concentrate prayer on the "beautiful" event to be held at the Cathedral. Desthieux looked for "a penitential approach to all that has divided the Church," the priest encouraging believers to seek "forgiveness for our sins against unity." Saint-Pierre Protestant pastor Emmanuel Fuchs insisted, "We cannot remain prisoners of history. History has to elevate us, not keep us in a straitjacket." From Catholic and Protestants both, the service was to be an occasion of common worship, a recognition of harms meted out on religious grounds from each to the other, and a gesture in an ecumenical direction.
History can be powerful. And relevant. Awareness of that power was, regrettably, no match for the microbe. The city canceled the service abruptly, for fear of Coronavirus contagion.
We still may rejoice that the service was planned at all, that Saint-Pierre was willing to host Catholics, that Catholics were willing to hold vigil with Protestants. The very idea elevates, even absent the thing itself. But Christianity is grounded in things themselves, and there is no substitute for physical presence together gathered in a physical place. The very idea does not suffice. This is a fact Christians should keep in mind when it is not only religious differences but many others that are suffered to remain, or to flare in hostility, because of a microscopic interloper wearing a crown.