Worldwide, the market for medical devices is worth something like half a trillion dollars. But the leading company in that industry had far more humble origins: a garage in post-WWII Minnesota where a Lutheran engineer tinkered with what became the pacemaker. "That the company had survived its first year," wrote Medtronic's founder, "was a miracle in its own right." But while Earl Bakken chose a corporate name that reflected the intersection of medicine and technology, Medtronic CEO Bill George said that it was Bakken's "soul" that made him unique: his "deep sense of spiritual calling, an understanding of his purpose on earth." And following that calling eventually led Bakken to look for less mechanistic, more holistic ways of understanding human health.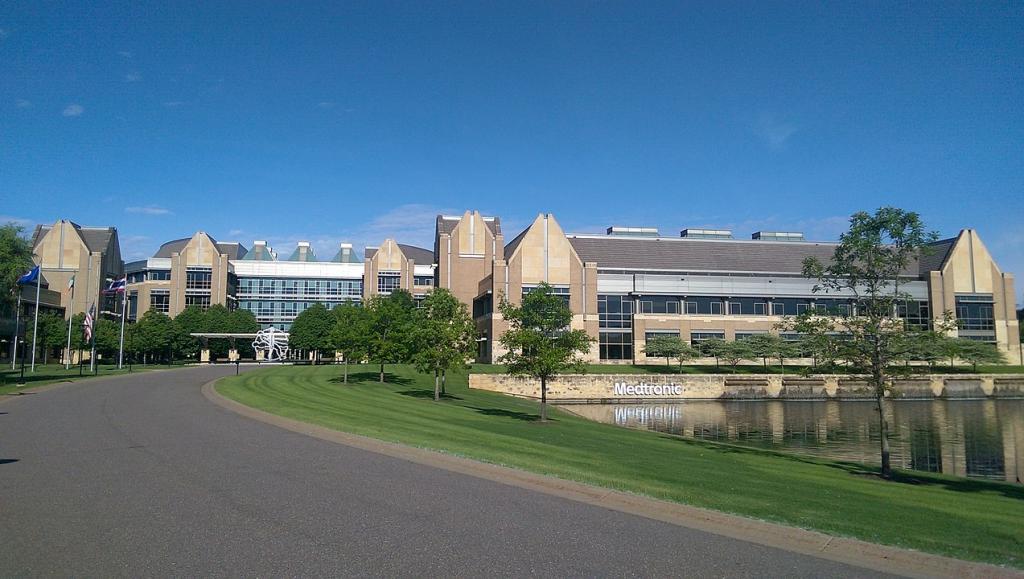 Looking back, Earl Bakken believed that he had inherited from his parents and grandparents a work ethic and thirst for knowledge that developed in the context of "actively serving their church (eventually my church)." First Lutheran, that is, a congregation in Columbia Heights, Minnesota (a working-class suburb north of Minneapolis) where Bakken's mother worked as church secretary, taught Sunday school, and sometimes played the organ. Its "emphasis on fundamental Norwegian Lutheran teachings," Bakken recalled, had "an enormous influence on my life."
At the same time, he developed a fascination with mechanical and electrical devices. Even late in life, Bakken continued to "find a deep, almost inexpressible joy in the sight, sound, feel, and even smell of those old radios, machines, and electrical equipment. There is a magic about those devices that a person can appreciate only when he knows them inside and out, and when he loves them not only for what they do, but how they do it." Inspired by watching Frankenstein at age 8, he began to realize that "electricity defines life."
But in his memoir, One Man's Full Life, Bakken actually closes that pivotal moment of realizing his vocation with advice from his pastor, Christofer Hagen:
Like most of the people who knew us in the neighborhood, Pastor Hagen was well aware of my passion for science and technology. On that occasion, by way of preparing me for life as a confirmed member of the church, he explained that science is neither good nor bad in itself. What's important, he said, is how science is used. He said it would be my responsibility, if I pursued a scientific career, to use it for the benefit of humankind and not for destructive purposes.

As much as I had concentrated on scientific and technological matters, I hadn't thought about science in moral terms. But I was still only a kid in my early teens. So the pastor's talk, while making me think, did not impress me as much as it would later. Then, like that Frankenstein movie of my childhood, his words would go a long way toward explaining the direction in which I would channel my efforts and what I would ultimately want to do with my life.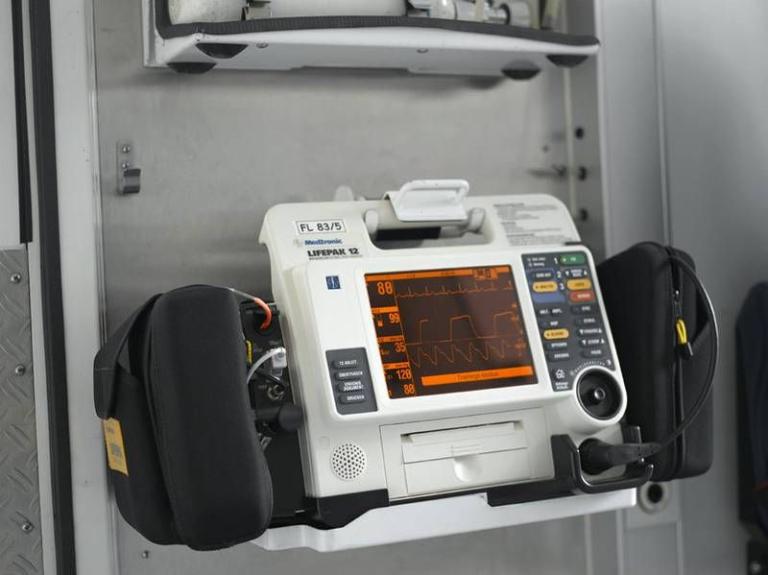 After working in the Army Signal Corps during WWII, Bakken used his G.I. Bill benefits to attend the University of Minnesota, earning a degree in electrical engineering. Even as he continued into his master's program, Bakken began to help doctors at what's now Abbott Northwestern Hospital to fix electronic equipment, then set up Medtronic with his brother-in-law Palmer Hermundslie. After a three-hour power outage in 1957 led to the death of a young patient, heart surgeon C. Walton Lillehei asked Bakken to develop what became Medtronic's breakthrough: a wearable, battery-operated pacemaker that fit in a four-inch square box. In 1958, an implantable version entered production.
The pacemaker was just the start. By 1962, Medtronic offered over twenty different devices, with sales of over half a million dollars. By its 25th anniversary in 1974, that figure surpassed $100 million, with products available in over 70 countries.
"In good times and bad," Bakken said later of his company's ascent to the Fortune 500, "I was sustained by my faith in God" and his continuing membership at First Lutheran, where he taught Sunday School and served as congregational president. At one point, his pastor "wondered aloud if implanting electronic devices in human bodies — in God's temples — was morally defensible. I replied that God had given us the ability to develop such devices for the good of humankind and that our technology was helping restore patients' lives, surely a worthy activity in anybody's, even God's, eyes."
In fact, "God works through a lot of you," he remembered the wife of one heart patient telling Medtronic employees at the company's holiday party (which traditionally included a Bible reading about Christmas). And Bakken's memoir celebrates that the company he founded has maintained an enduring commitment to the high standards of social ethics and personal integrity that he had learned from his Christian upbringing. In a 2015 article, Spanish theologian Gregorio Guitián held up Medtronic as exemplifying how ethical business practices can actually further Catholic social teaching's concern for service and human dignity.
But after Bakken's retirement from Medtronic in 1989, his story of following a spiritual calling into health care took an unlikely turn.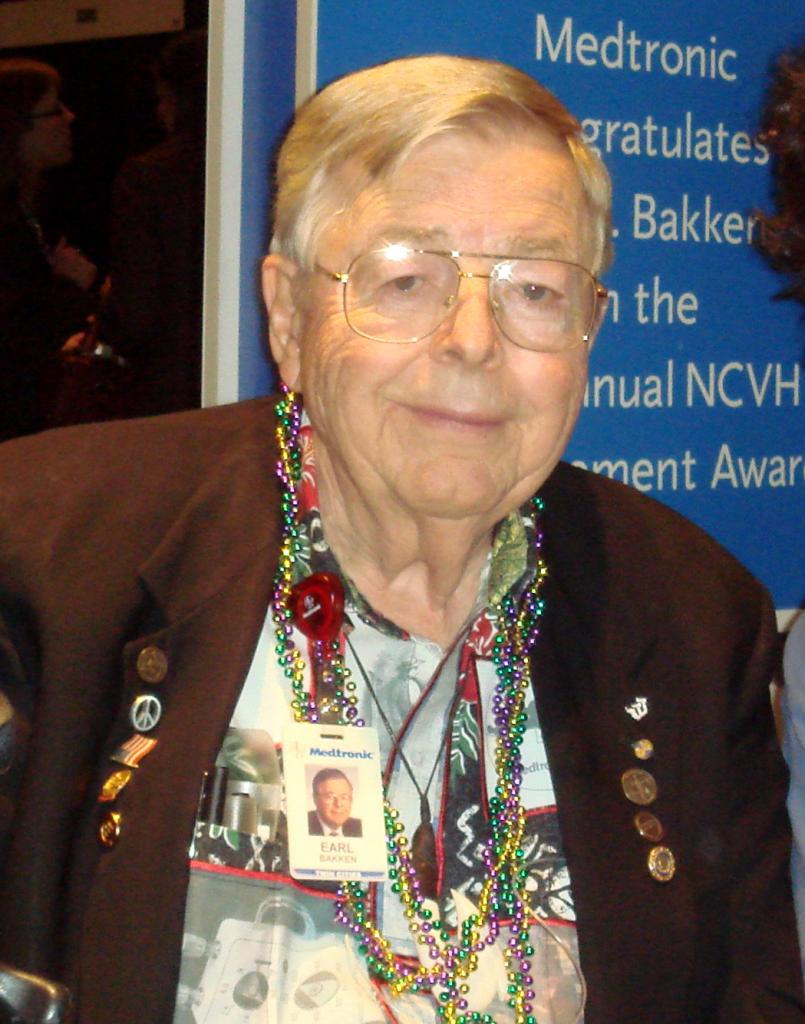 The first chapter in One Man's Full Life begins with the author describing a medical miracle: not the invention of the pacemaker, but the 1996 opening of a small hospital on the big island of Hawaii. Not only a response to a rural community's longstanding health care needs, the project also gave Bakken a chance to explore his awakening interest in holistic medicine. North Hawaii Community Hospital (NHCH) was founded as a "patient-centered" institution that could integrate Western techniques and technologies with other methods that might enable "the healing capability we have built into our bodies" — rather than seeing the body "as a 'machine' of which the mind is a non-causal, ineffectual epiphenomenon." The latter belief, he decided, was "as much a matter of faith as anything else, though it's what is generally called 'scientific medicine' today."
(For another story of a Minnesotan who made his name through technological innovation but grew dissatisfied with Western mind-body dualism and spent his last years in Hawaii, click here.)
Indeed, Bakken meant that small hospital to initiate a larger enterprise ("Healing Island") that would better harmonize mind, spirit, and body, paying attention not just to physical concerns but to the "stimuli that affect mind and spirit — be they pleasant sensory input, caring human relationships, religious faith, or whatever." (He particularly credited Norman Vincent Peale's teachings about "the power of positive thinking" for helping restore interest in the connections between mind, body, and spirit.) Bakken called his Hawaiian dream a 21st century version of Kos, the island in the Aegean Sea where Hippocrates began to develop Western medicine. "The establishment of a healing center at Kos took place," Bakken wrote, "at a time of epochal upheaval in philosophy, politics, science, and medicine, followed, shortly thereafter, by the arrival of the Christian message of spiritual rebirth and renewal. A time of change and promise, we believe, not unlike our own."
But while Bakken was a Christian and his company maintains significant connections to the Christian university where I work (last week I took Bethel students to an event hosted by the Bakken Center for Medical Devices), his latter-day vision of holistic healing spanned multiple religions. "As if to provide testimony to its extraordinariness," he wrote of NHCH's opening in 1996, "not one, not two, but 15 different religious faiths were invoked during the ceremony." Closer to his home, the Bakken Center for Spirituality and Healing was established at the University of Minnesota in 1995, "with the goal of improving patient care through the integration of spirituality, cross-cultural and complementary healing practice." Among other areas, it added a Tibetan healing initiative following a 2011 visit by the Dalai Lama.