Since joining The Anxious Bench in June 2016, I've written nearly 400 posts. This is the last one.
At least, this is the last AB post I'll write as a full-time contributor. I'd be delighted to come back from time to time as a guest blogger, but as of the end of this month, I'm stepping down as the blogmeister and primary Tuesday writer for Anxious Bench.

This decision has been coming for a while. But it didn't crystallize in my mind until I conducted some "oral history" interviews for the blog's 10th anniversary. "I found myself trying to come up with topics and pieces on Wednesday night," wrote John Turner, who left AB last fall after nine years. "Blogging should be a joy, at least if one isn't getting rich doing it, not an item on a weekly list that gets harder to get done!"
For about a year, that's exactly how I've felt about blogging here. Even after I managed to step back to three posts a month, I still found myself struggling to come up with ideas that both interested me and fit The Anxious Bench. And in those moments when I did experience the joy that John described — as in telling the story of the first woman ordained by my university's denomination, or that of the connections forged after the Cold War between Baptist churches in Minnesota and Ukraine — the effort seemed to fall a bit flat with readers.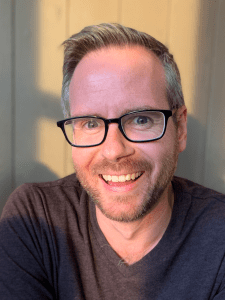 So rather than persist in writing out of a sense of obligation to diminishing returns, I'd much rather turn over my spot as writer and editor to someone who brings new energy and fresh perspectives. Starting next month, I hope you'll welcome Joey Cochran to Anxious Bench. The last few years, I've had the pleasure of getting to know Joey as the social media coordinator for the Conference on Faith and History, and he has already written some guest posts here, on everything from heresy and patriarchy to Jonathan Edwards. He's even a Minnesotan (kinda). I'm sure he'll more than fill my shoes.
 (Look for a fuller introduction to Joey in a week or two; his first post should be up in early July.)
More selfishly, I'm excited that ending my commitment to The Anxious Bench will let me refocus my energies on other writing projects. First, I'm eager to revive my own blog, The Pietist Schoolman, where I've been publishing AB-like posts since 2011… but where I can also write about everything from non-historical reflections on faith to historical posts that aren't about religion. Yesterday, for example, I started a series stemming from my recent week-long tour of Germany.
Second, I'm going to spend the next year working with my Bethel colleague Sam Mulberry on a new book that has little to do with history (or Charles Lindbergh): a practical, philosophical, and spiritual guide for Christian teenagers looking for advice on how to choose a college and then make the most of their experience in higher education. You can hear an oral rough draft of the book's first half in the first season of our podcast, College for Christians. Season two will start this fall.
But before I hand things over to Joey and end my tenure at The Anxious Bench, let me offer a few words of public thanks:
First, I'm grateful to my own predecessor, Tommy Kidd, for building this blog. He gave way to a Pietist, pedobaptist, and egalitarian evangelical who isn't a specialist in American religious history, so it's no surprise that The Anxious Bench moved in new directions during the Gehrz era. Still, I hope that I've helped to maintain the tone that our founder set: thoughtful and thought-provoking, faithful and irenic; as unpredictably eclectic in coverage as it is consistently excellent in quality.
But if there is still meaningful continuity connecting the blog Tommy founded, the blog I joined, and the blog I leave behind, much of the credit goes to our longest serving, most prolific writer. It's just an incredible honor to share a blog with Philip Jenkins — who will write his 1000th AB post sometime in the next couple of years — and while I've sometimes feared that our own diverse interests overlapped too much, he's always been generous with praise, encouragement, and advice.
Second, let me thank the rest of our contributors, to whom I mean my farewell most literally. They didn't just make me look good as a blogmeister by writing so skillfully that no one seemed to realize how little editorial work was required of me. They continued my own education as a Christian and historian.
In particular, I'm grateful to the women of this blog.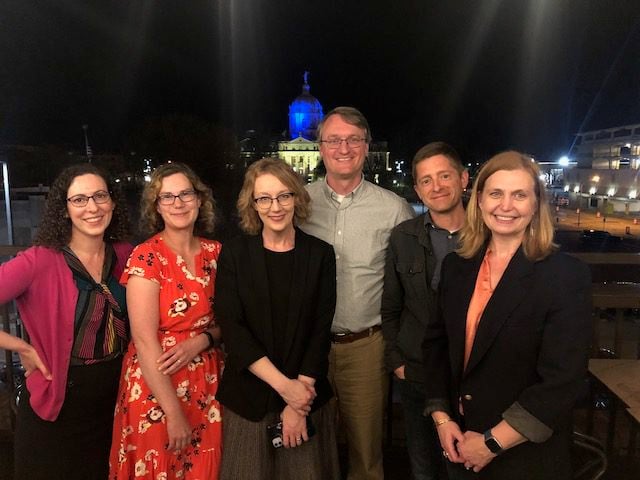 Don't get me wrong: like Philip, Tal Howard, David Swartz, and Daniel Williams are splendid scholars who improve The Anxious Bench each time they write for it. But I'm always specially excited to see a new post from Agnes Howard, Melissa Borja, or Nadya Williams, since each in her own way broadens my understanding of religious history. And it's Beth Allison Barr, Kristin Du Mez, and now Andrea Turpin who led the way in bringing about what I regard as the most important development in my time at The Anxious Bench: making it a space where evangelicals can honestly reckon with evangelicalism's treatment of women.
I've chimed in with a few contributions of my own, but I've mostly been here to cheer on these colleagues as they've helped make Anxious Bench what I still take to be "the uneasy conscience of evangelicalism." If I'm hopeful for the future of Christianity in this country, it's in part because The Anxious Bench models what it looks like for fearless, faithful women to lead the way.
Finally, let me thank those who have made this chapter in my writing career possible: Patheos — for hosting our conversation and giving us the freedom to take it in whatever direction seemed best, and our readers — for sticking with us when it may have felt more comfortable not to listen.
While today I'm sad to say goodbye, I'm happy to remain one of those readers myself: no longer a contributor to The Anxious Bench, but still one of its biggest fans. Grace and peace to you all, and thanks for making me part of your week for six years.