As always, it's a challenge to review a year of Anxious Bench blogging. In a year that saw readership jump more than 11%, our contributors have covered an astonishing array of topics — though one kept popping up again and again.
Just glance at the list of our 30 most-read posts in 2018, and you'll get a good sense of our range. I love that any given morning at The Anxious Bench might find Agnes considering Puritan work habits (#27), Philip pointing out a challenge facing biblical translators (#29), or David reviewing a memoir by a historian raised by Fundamentalist Mormons (#30). Look more closely, and some surprising connections jump out. Given what Melissa wrote about its religious context, perhaps Crazy Rich Asians (#3) is an exception to what Philip decried as Hollywood's general cluelessness about Christianity (#5). Or, given what Philip observed about the importance of demographic trends for the future of religion in America (#11), perhaps I'll eventually need to rewrite my February post on an aging, sparsely settled, and highly religious part of the Midwest (#22).
In that post, I noted how unusual it was for us to focus on a region where Catholicism and mainline Protestantism remained prevalent. That hints at the one common topic shared by the vast majority of our most popular posts: evangelical Protestantism, which guest blogger James Bratt warned was becoming "a deeply corrupted version of the faith whose name it claims" (#24).
In 2018 we continued to think out loud about the definition of evangelicalism, with Kristin pointing to the importance of material culture (#7) and John the connections between religion and politics (#20). Earlier, Kristin and one of her students used linguistic analysis to show how the meaning of "evangelical" had changed over time (#28). But however much academics and others might debate the meaning of the word, David was struck that public figures as dissimilar as Shane Claiborne and Jerry Falwell, Jr. continue to claim "evangelical" for themselves (#9).
If nothing else, so complicated a religious movement invites many kinds of questions and conclusions. Both David and I examined evangelical higher education, as he looked at Moody Bible Institute's quest for respectability (#23) and I warned that evangelical colleges like my employer risked following a path away from the liberal arts (#18). Elsewhere, I asked when evangelicals embraced Lent (#14), while Beth wondered why evangelicals were afraid of Halloween (#13). For that matter, Kristin contemplated why fear seemed — not just once a year — to be an "evangelical habit of mind" (#17).
Evangelical support for Donald Trump lurked in the background of many posts. But unlike in 2016 and 2017, America's embattled president didn't feature directly in this year's top 30. The closest we came was my criticism of Southern Baptist Convention leaders for allowing Mike Pence to turn "a gathering of the country's largest Protestant denomination… into a Donald Trump campaign rally" (#25).
Instead, I'm struck how many people read our posts on the treatment of women within evangelicalism. Beth's response to the behavior of ousted Southwestern Baptist Seminary president Paige Patterson topped our list for 2018, with the 2nd spot going to Kristin, who asked evangelicals to take a hard look at the religious sources of violence against women. My own small contribution to the theme was a look back at an evangelical denomination whose founding fathers and mothers affirmed women as preachers and evangelists (#26). But Beth did the lion's share of the work here. Thinking back on posts like the one about Patterson, Beth explained why she felt compelled to speak up for evangelical women (#12). She also continued to disrupt complementarian models of "biblical womanhood" (#4) with posts examining Christian views of women in times and places as distant as medieval Ethiopia (#15). Cases of sexual abuse that made me rethink the wisdom of organizing evangelicalism, Catholicism, or any other religion (#19) made Beth reiterate the importance of holding powerful (almost invariably male) pastors accountable (#8 — and we didn't even get to the new report on sexual abuse by Independent Baptist pastors).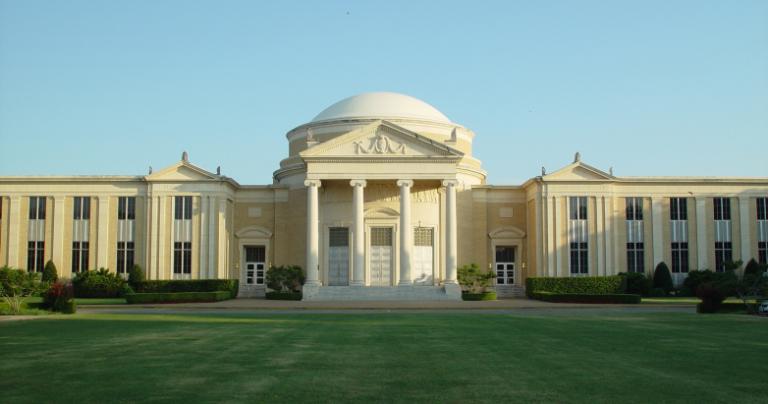 Still, if I'm right that evangelicals ought to be Christians who not only believe in the historicity of the Resurrection but live as if they believe it (#21), then they ought to be people of hope. Maybe that's why Beth took heart from the increasingly prominent place within evangelicalism of women leaders like Beth Moore (#10), whose own response to evangelical misogyny left Beth (#16) and me (#6) encouraged. (Not surprisingly, Moore played a prominent role in the recent #ChurchToo summit at Wheaton College.)
If I may be so bold, I've come to think of The Anxious Bench as fulfilling something like the role that Rich Mouw once ascribed to Carl Henry's Uneasy Conscience of Modern Fundamentalism: "both a detailed complaint about evangelical failures and a call to renewal." Several of us worship in other kinds of churches, but evangelicalism has been part of the upbringing, academic location, or scholarship and teaching for everyone at Anxious Bench. If we seek to make uneasy the consciences of modern evangelicals, it's because we know and love such people — they are our relatives, friends, students, colleagues, and neighbors. And we want better for them.
So while we occasionally question how our host goes about its business, I appreciate that Patheos is willing to let us write in challenging ways about and for those who frequent its Evangelical channel — and that those evangelicals keep reading and commenting.
Thanks for joining our conversation in 2018! We'll look forward to having you back in 2019.