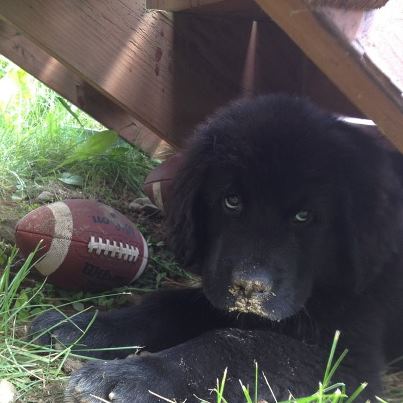 I feel like Riot is a "community dog," since you guys helped me name him!  (Would that make him a "blog dog?")
Anyway, I thought you'd like to see this photo. Have you ever seen a puppy look so guilty and sad?
This is why I love dogs.  Even when they are up to something, they still melt your heart!!
You might also enjoy these articles on the Faith and Family Channel:
Connect with me further by: