I received an email query this weekend that read, in part:
I'm looking for some guidance as to what an almost Lutheran pastor with a strong feminist heart should read to grow my understanding of feminism and feminist theology.
Here is my response:
What a lovely description, "a strong feminist heart."  Because that is surely what the world and the church needs.  I have so many things I could and will recommend for you to read.
You asked about Gender and Women's Studies course material, and there's much to commend for you here.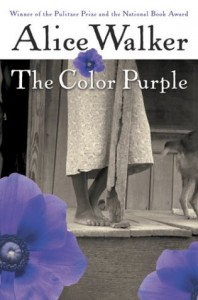 Last year, I was inspired by a thread on Twitter to share some response to a query on feminist books by women of color.  Start here!  The Color Purple and Sister Outsider are two on that great list that I've used with some frequency in classes introducing students to feminist analysis of gender, race, and class issues.  There are a few theological texts there also, including En La Lucha, by Ada Maria Isasi-Diaz, and Quran and Woman, by Amina Wadud, that need to be part of your educational work.  More on theology to come. (Oh, do check out Scott Kugle's book Homosexuality and Islam too!).
For some good, accessible feminist stuff by white women, you might consider Full Frontal Feminism by Jessica Valenti, Manifesta by Jennifer Baumgardner & Amy Richards, and Sisterhood Interrupted by Deborah Siegel.  And if you're interested in the question about how gender issues affect the men in your life and your future parish, I commend the work of Michael Kimmel to you, check out Guyland.
That's just for starters, of course, because you asked about theology and are working toward a life of leadership and service in the Lutheran tradition.  Hooray!  Last year, I wrote this Open Letter to a Bishop in the spirit of conversation and invitation, in response to a query from one of our synodical bishops on just this sort of question ("What should I be reading?").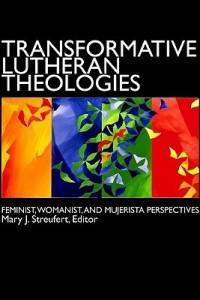 Here's an excerpt that might be of guidance to your reading and reflecting too:
I'm glad that you told me you're already reading or have read Deanna Thompson's book Crossing the Divide: Luther, Feminism & the Cross, and the work that Marit Trelstad edited in Cross Examinations: Readings on the Meaning of the Cross Today.  I appreciate that you've started working through some of the pieces in our Transformative Lutheran Theologies: Feminist, Womanist, and Mujerista Perspectives volume, edited by Mary Streufert.  Those books and chapters in them would have been exactly where I suggest that a bishop serving this church start. …

I could offer a shameless plug of my own slim volume Feminism and Christianity: Questions & Answers in the Third Wave, especially part two which focuses on Christian questions of feminism, starting with "Why should Christians care about feminism?"  I did write it for precisely folks like you who are doing and living the work of the church, maybe people who've lost interest in or never understood the importance of feminism.  And it's brief, I promise.  You can even get it on Kindle…! …

I think of the creative and interesting theological work happening online, in what we call the blogosphere.  And not just my own feminismxianity blog … but others here at Patheos including Femmevangelical, Irreverin, and Coming Out Christian.  There's great work happening over at Feminism and Religion, and at the Feminist Studies in Religion blog too.

Hold on, though.  I can't just have you reading primarily white women, even though the synod and church you serve is predominantly white.  I want you to read things byAnthea Butler and Melissa Harris-Perry and Monica Coleman and certainly Delores S. Williams and Alice Walker.

Of course, after you read Mary Lowe's chapter on queering Lutheran theology in the Transformative Lutheran Theologies volume, you should look at Patrick Cheng's book Radical Love: An Introduction to Queer Theology.
On that last topic, I will commend two more books to you by trans* authors and activists, including Whipping Girl: A Transsexual Woman on Sexism and the Scapegoating of Femininity, by Julia Serano, and Redefining Realness, by Janet Mock.  I just taught Serano's work in my GWS theory class (it's actually a really great introduction to gender theory as well as a personal narrative and manifesto with just enough science mixed in to be compelling), and Mock's book is on my summer reading list.  Did you see her on The Colbert Report?!  Be sure to watch the set-up segment too, it's Colbert genius at its best.
Two more recommendations:  One is a great volume on Sex, Gender, and Christianity with chapters by colleagues from a variety of Christianities as well as different academic disciplines, including theology, and the other is a book I wrote about for the Patheos Book Club earlier this year.  It might be a great conversation partner for you at this stage of your journey:  Jesus Feminist, by Sarah Bessey.
I love getting questions like yours … because even though graduation was yesterday and summer has officially begun, I always love to assign reading.
Let me know what you think.